Runners may be the main attraction during big road races, but while they are racing, dozens of volunteers are working behind the scenes to make sure the event operates smoothly. One important group is the amateur radio operators who help race officials, public safety personnel, and other volunteers communicate. Quick communication is key when it comes to finding lost runners and saving lives. Cellular coverage can be spotty in rural or high-traffic areas, or where interference may be present, but marathons can rely on the expertise and strong network of local ham radio operators.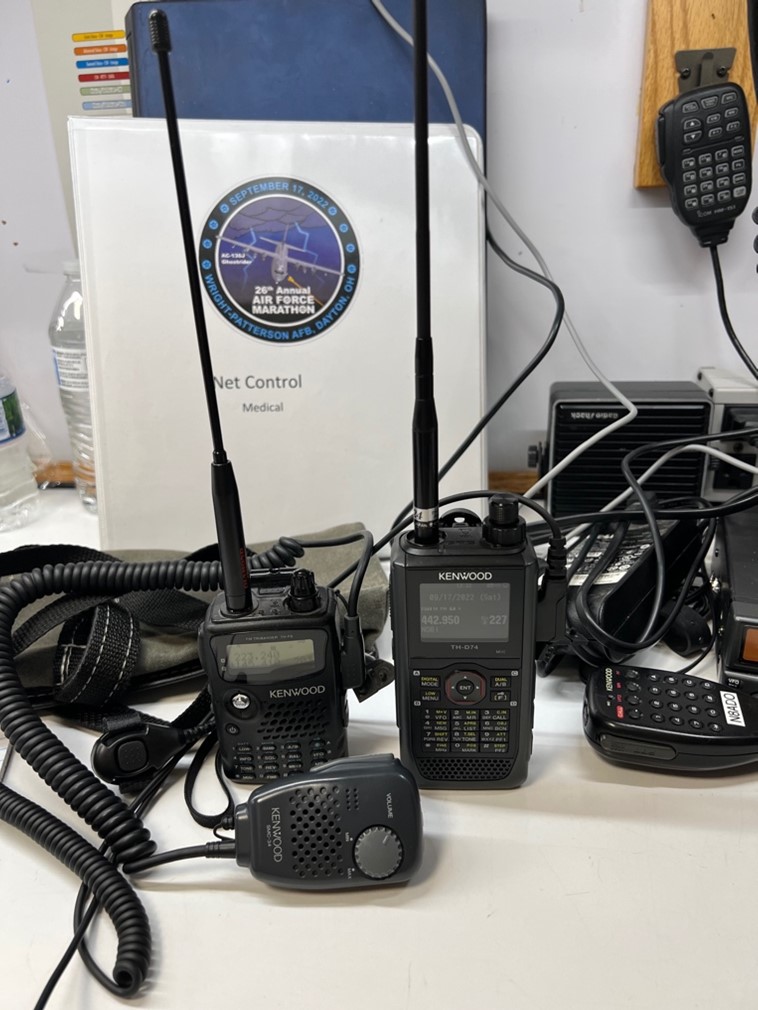 Even though cell service and GPS technology continue to grow and improve, it is still expensive. Ham radio might seem outdated to some people, but it is a free service and works in places and at times when cell phones are down. Ham radio is often considered the first line of emergency communications. Whether it is multiple mobile ham radio stations at races or a ham HT clipped to a pack during a run in the mountains, ham radio communication continues to be a trusted and reliable method in the marathon community.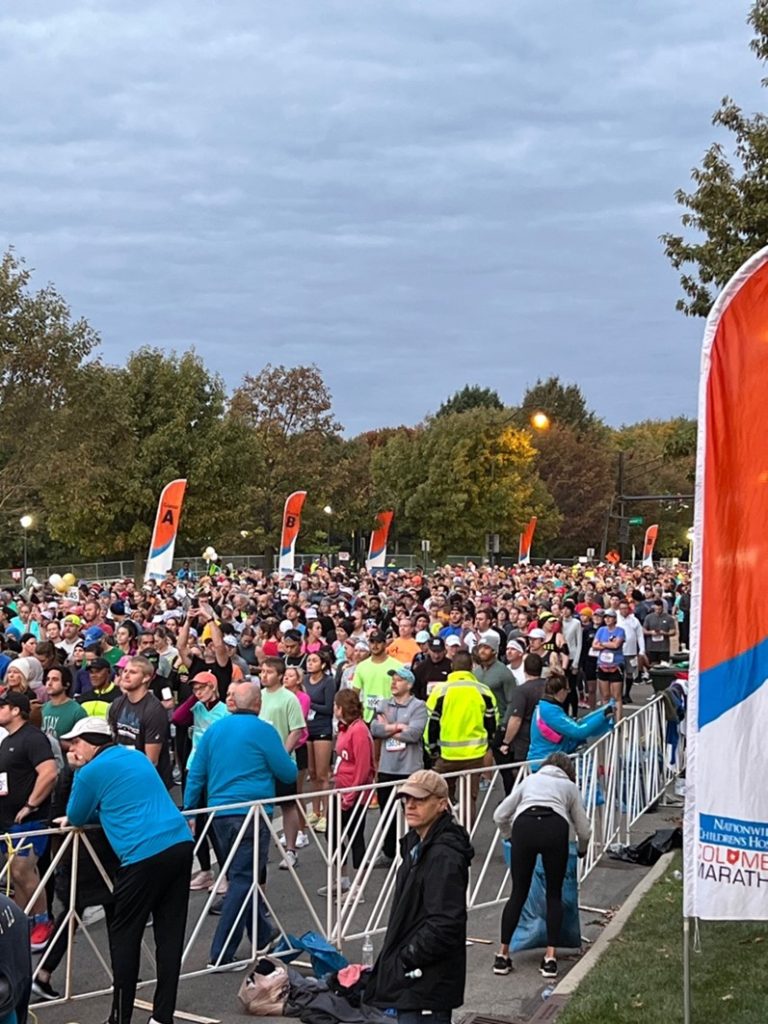 Any event like the one pictured above, which has thousands of participants and spectators passing through multiple counties, cities, universities, and police and fire jurisdictions, will break down without efficient communication. On race day, ham radio operators assist race officials by keeping them and representatives of emergency support services up to date on the progress of the runners on the 26.2-mile course.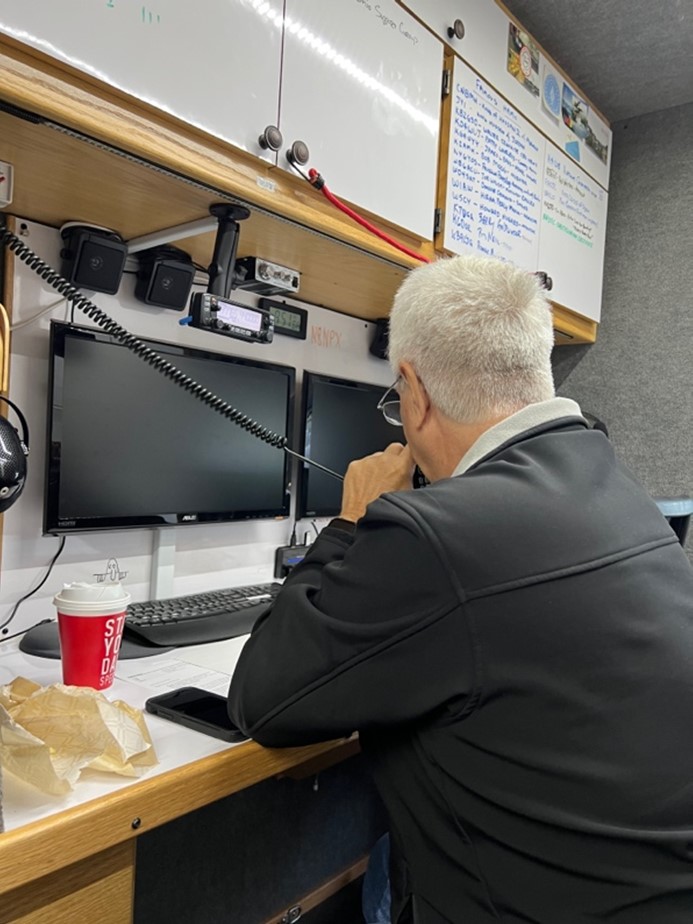 Ham operators may relay the locations of the first and last runners to race officials or may call for help for runners who are unable to finish or are hurt. These volunteer ham radio operators also relay health and welfare information to the appropriate public safety jurisdictions along the course. It is similar to what we would be called on to do in an emergency event such as a tornado or other widespread activity. It also gives ham radio groups the opportunity to practice their skills and test their equipment.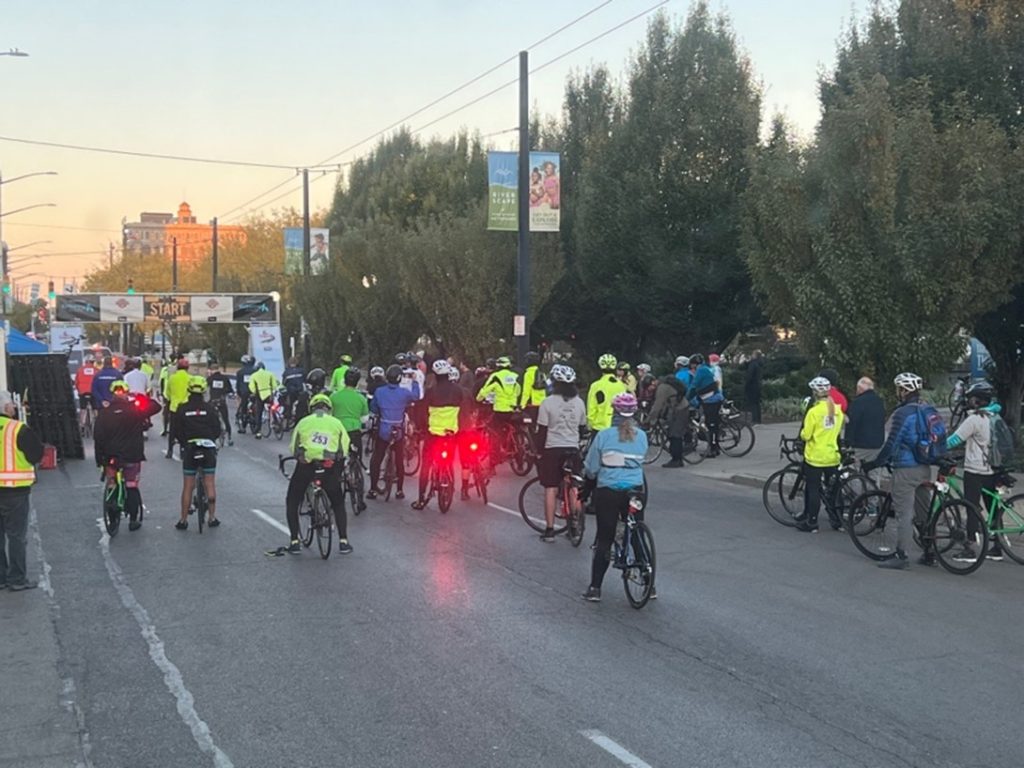 The Automatic Packet Reporting System (APRS) is another tool ham operators use in marathons. Bicycles are often used for lead runners as well as tail ends. Bike mobiles or standalone GPS transmitters use the APRS system to send the positions of the bicycles to the APRS server and then plot on maps via a resource like APRS.fi or something similar. For more information on APRS, click here.
Questions? Share them in the comments below or email me at KE8FMJ@gmail.com.