So, you have your HTs. You can work events. You can talk on nets. Is that the end of the madness? Not even close. Now you need accessories to make the experience even better.
What kind of accessories should you be looking for? Here are a few I tend to look for and buy when I get a handy talky:
Chargers: cradle, desk, car
Headsets
Earpieces
Adapters
Antennas
Belt clips
Cases: soft and universal
Data cables
Programming software
Additional batteries
Speaker mic
And, of course, these accessories are often different for each model of HT you have.
Connectors
Just because two different radios have the same physical connection socketdoes not always mean that they are internally wired the same way, so it is not possible to automatically assume that the same socket means the same accessories work in all radios. The biggest example of this situation is with the Icom and Kenwood two-pin connectors described below.

KENWOOD "K" CONNECTOR
Two jack plugs, one 3.5mm the other 2.5mm, centers 11.5mm apart. Used by Kenwood and many smaller radio makers.

ICOM "I1" CONNECTOR
Two jack plugs, one 3.5mm the other 2.5mm, centers 10.5mm apart. Used on Icom radios.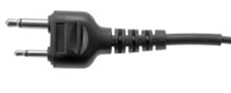 ICOM "I2" CONNECTOR
Two jack plugs, one 3.5mm the other 2.5mm, centers 10.5mm apart. Used on some Icom radios.
Yaesu models, however, have a different style altogether:

YAESU/VERTEX "Y" CONNECTOR
Single jack plug with 4 electrical connections. Used on Yaesu and Vertex walkie-talkies.
Have a newer HT? You can skip the wires altogether. Bluetooth headsets can be used with many of the newer Kenwood, Yaseu, and Icom models.

Take the Icom VS-3 Bluetooth Headset. It provides a single earbud for communication and remote control of specific Icom mobile and handheld transceivers without a cable. The VS-3 lapel clip unit delivers crystal clear wireless transmit and receive audio communications. A convenient PTT switch and three programmable function buttons provide wireless remote control of the transceiver.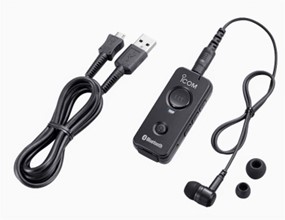 There is also the Yaesu SSM-BT10 Bluetooth Headset. This headset is ready to work with FT-5DR, FT-3DR, FTM-300DR, FTM-200DR, and FTM-6000R transceivers. This handy item also features a PTT switch when you can't use VOX. Hands-free or not, you will have great sound either way. Also included is a USB charging cable. Find many more HT accessories here.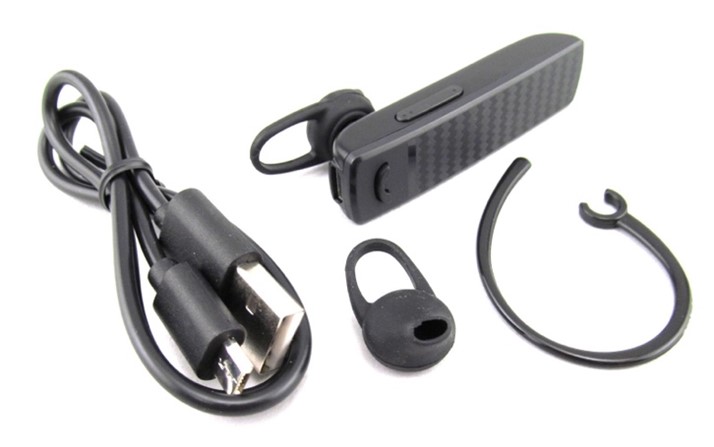 Always double check to make sure the accessories you select fit your HT! Good luck hunting and enjoy all the accessories for your HTs. And take a moment to check out Part 1 and Part 2 of this handy talky series.
Questions? Share them in the comments below or email me at KE8FMJ@gmail.com