I love handy talkies (HTs). Some might call it an addiction. So, let's talk about them. Since there is way too much information for one blog alone, I'll be covering some notable HTs in a four-part series, which should be enough to brush the surface. Let's get started with Part 1: Old School and Analog.
Of course, I'll need to limit how old school we are talking about for this to be worthwhile. I have quite a few museum pieces that were given to me as a collector. For this series, we'll go far enough back to include pieces with PL (Private Line) or CTCSS (Continuous Tone Coded Squelch System) tones. Otherwise, some repeaters would be difficult to use indeed!
Starting in 1980 is kind of cheating. The very popular IC-2AT handheld for 2 meters is where I'll begin. Also available were the Icom IC-3AT and IC-4AT for 1.25m and 70cm. Some pros of these HTs include:
Good, full-bodied receive and transmit audio with full-size speaker and large condenser microphone
Easy to operate (no memories, no scan, no priority channels, etc.)
BNC connector for the antenna
Sturdy case and real metal belt clip
Zero surface-mounted components and a simple design–easily repairable with standard electronics tools and parts still mostly available today
Some cons:
Large and relatively heavy
Relatively low power output by today's standards
No built-in CTCSS encode or decode. Communications Specialists made a small encoder that would barely fit into the radio. The board also had to be preset to one CTCSS tone, and it was not possible to change it from the radio without disassembly. In the early 80s most repeaters did not require a CTCSS (PL) tone, but today this is very necessary
No scan, memories, etc.
The third bullet of the cons list is why I say starting with these 1980 HTs isn't exactly in the promised realm of this article.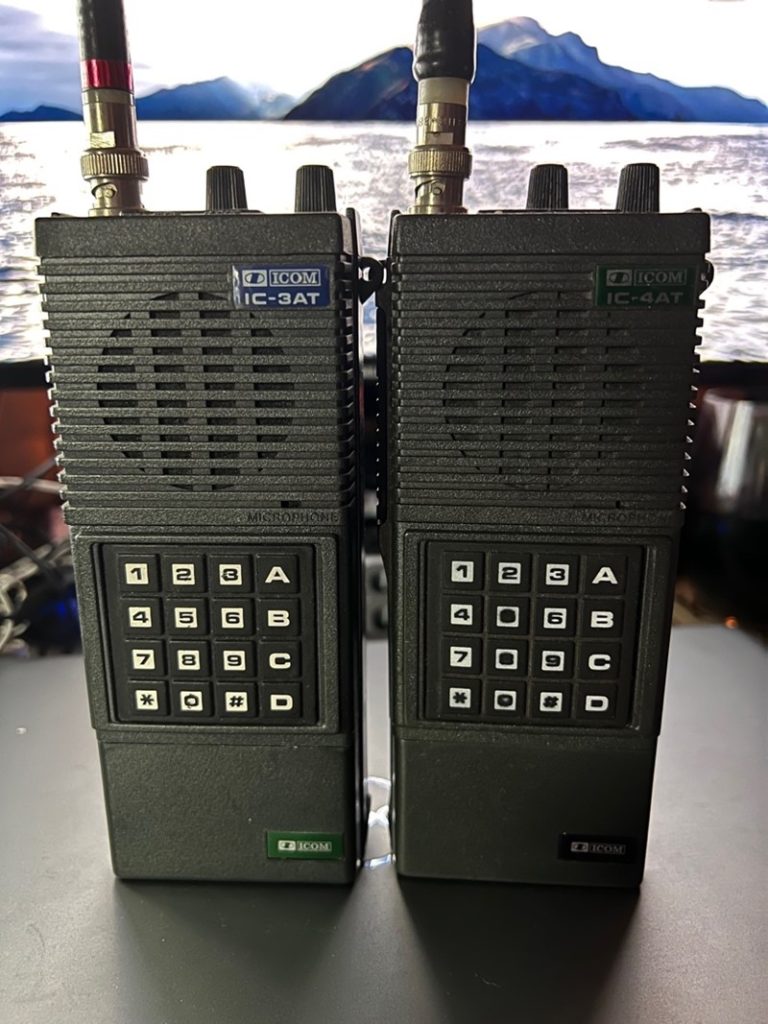 My IC-3AT and IC-4AT were given to me. I haven't managed to grab an IC-2AT for a reasonable price at a flea market…yet.
Let's move on to the 1990s and one of my favorite HTs, the discontinued dual-bander Icom IC-W32A. Features include:
Independent tuning knobs and backlit display and keypad
Two dials used for independent tuning of the VHF and UHF band, allowing for independent adjustment of either band
Exchange Function for assigning VHF/UHF tuning and volume to either knob
Independent main and sub-bands allow you to receive both VHF and UHF simultaneously, or you can use the V/V and U/U functions for receiving two frequencies on the same band
Support of full crossband duplex
100 channels for each band
Each channel can be assigned a name of up to 8 alpha characters from the keypad
Alpha tagging is available for DTMF memory channels
Programmed, full, and memory skip scanning
50 frequency PL encode, decode, backlit LCD, auto power off, and two power levels
For many more details, find the original IC-W32A manual here.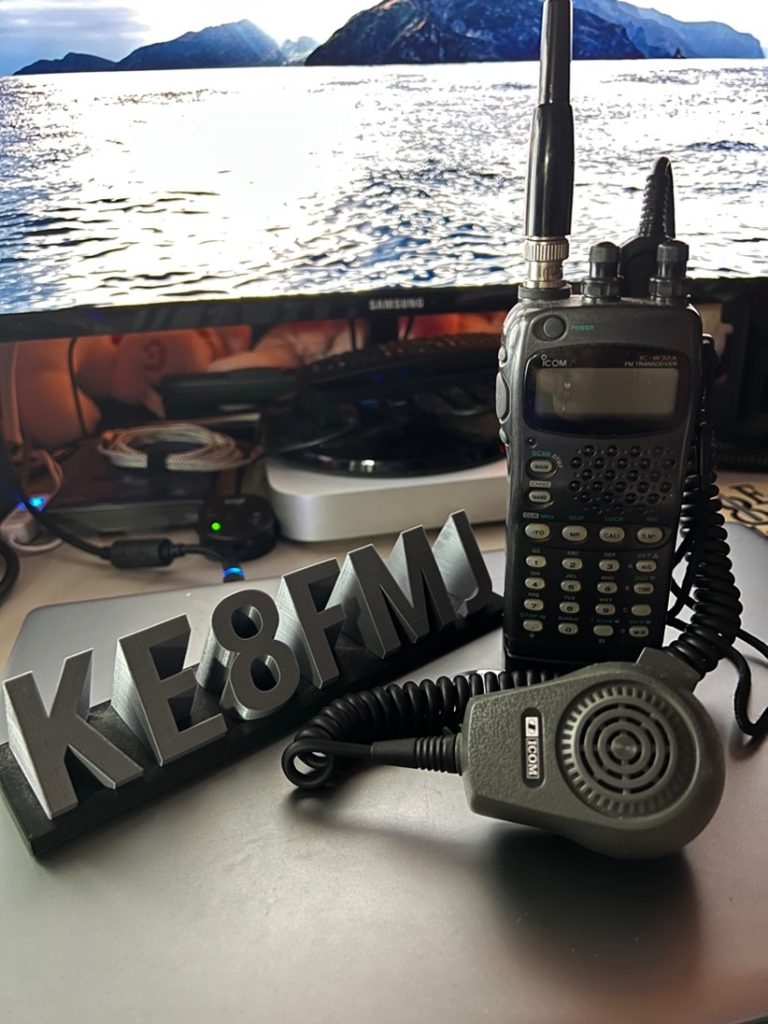 Moving forward a bit to 2001, we find one of my other all-time favorite HTs, the tri-band (144, 200, and 440) Kenwood TH-F6A, which came packed with even more features:
Dual-channel receive capability
5 watts output on each band while operating with the supplied 7.4 volt 2000 mAh lithium-ion battery (or external 13.8 VDC power)
Low power setting of 0.5 watts and an extra low power output of 0.05 watts
Easy-to-use controls
LCD informs you of the exact status of the radio
Sophisticated wideband communications reception. Special "B" band has reception from 100 kHz in to 1300 MHz (less some restricted frequencies) in F2D, F3E (FM), A3A (AM), A1A (CW), and J3E (SSB)
Built-in ferrite bar antenna ensures reception of medium wave and long wave even without the detachable antenna
Special ten-channel weather station mode
Built to MIL-STD-810 C/D/E standards
Measures 2.3″ x 3.5″ x 1.3″ and weighs only 9 oz.
For many more details, find the original TH-F6A manual here.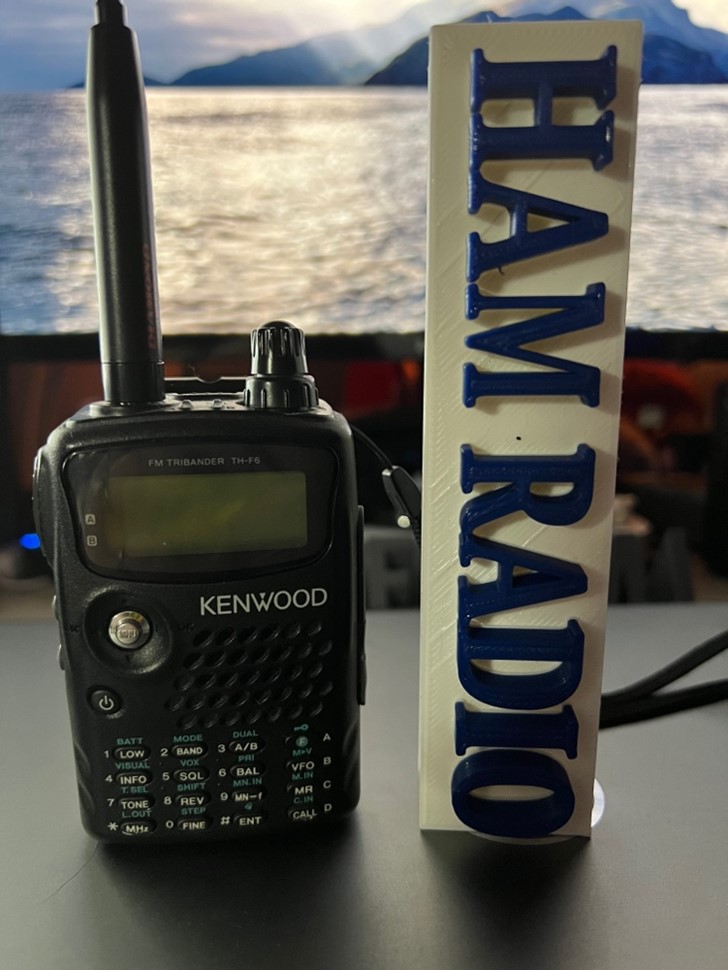 I know there are other great "old school" HTs out there. I only touched upon a couple of my favorites that were long discontinued before I was a ham. But research and testing opportunities—along with the words of my mentors— resulted in me choosing these favorites.
Questions? Have an amazing Old School HT to bring back to light? Share them in the comments below or email me at KE8FMJ@gmail.com