We talked about the Icom IC-705 HF/50/144/430 MHz All Mode Portable Transceiver in my last post, so now it's time to discuss its accessories. The IC-705 has a whole list of accessory options to go along with it. Often these can be as exciting as a new radio itself! Made by the manufacturer, these accessories can take the ease and enjoyment of using the radio to an even higher level.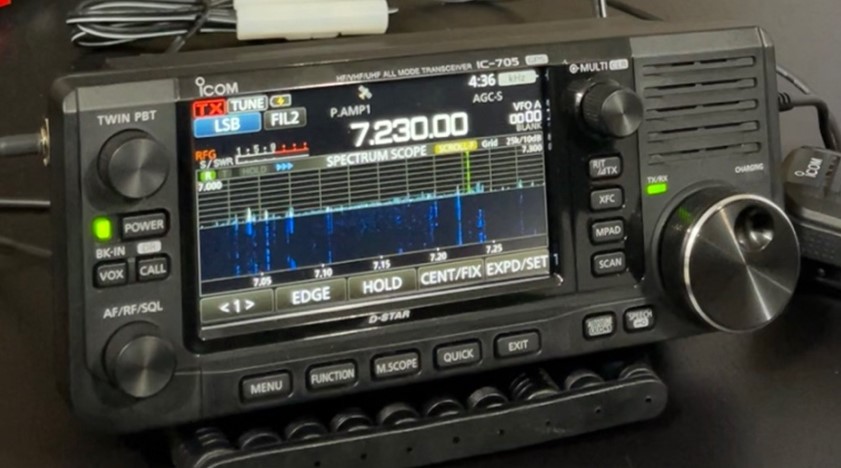 The first accessory to talk about is my favorite, the LC-192 Portable Transceiver Backpack. The IC-705 fits perfectly in this well-thought-out backpack and can be operated while inside the bag. It has quite a few extra features. A handheld radio or speaker mic can be clipped to the shoulder strap. There is a large port for the antenna to pass through the bag, and there is a hard side plate attached to the bag where you can do an antenna installation. There are other openings for cables, a protective cushion in the radio pocket, and separate accessory pockets in the large compartment at the bottom. The backpack also includes a see-through pouch for a call sign holder and a side pocket for a water bottle, small umbrella, or even a tabletop tripod.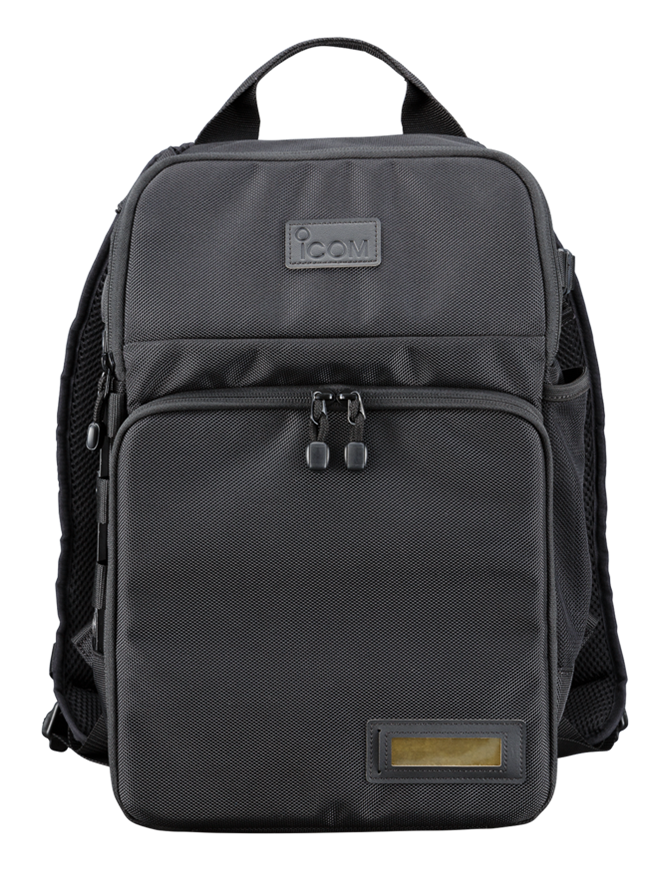 Another of my favorite accessories is the selection of batteries. The IC-705 takes the BP-272 or BP-307 Li-Ion Battery Pack. Yes, these are the same batteries used for ID-51A and ID-52A Icom handhelds! You can share or interchange these batteries between your radios, which is super convenient for travel or just keeping less equipment with you.
The BP-272 is 7.4 V. Its minimum current capacity is 1880 mAh while its typical current capacity is 2000 mAh. It is also waterproof when used in the radio. The BP-307 is 7.2 V. Its minimum current capacity is 3050 mAh while its typical current capacity is 3150 mAh.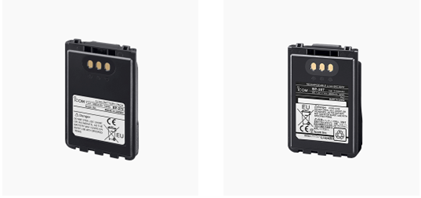 Next on the list is the Icom AH-705 Compact Antenna Tuner. The AH-705 is built specifically for the IC-705. This 7.5″ × 4.1″ × 1.6″, 15.8-ounce device covers 1.8 MHz to 50 MHz. There is an SO-239 connector for a 50-ohm antenna, such as a dipole or Yagi, and a binding post socket adapter is supplied for a long wire antenna. The device is IP54 dust-protected and water-resistant, but the connectors should be covered with adhesive tape to prevent water from leaking into the connection.
You can power the AH-705 two ways: alkaline batteries or external 13.8 V DC. If using 13.8 V DC, it should be taken directly from an external power supply and not through the IC-705. With the AH-705, you get automatic tuning by pushing the TUNER button on the IC-705.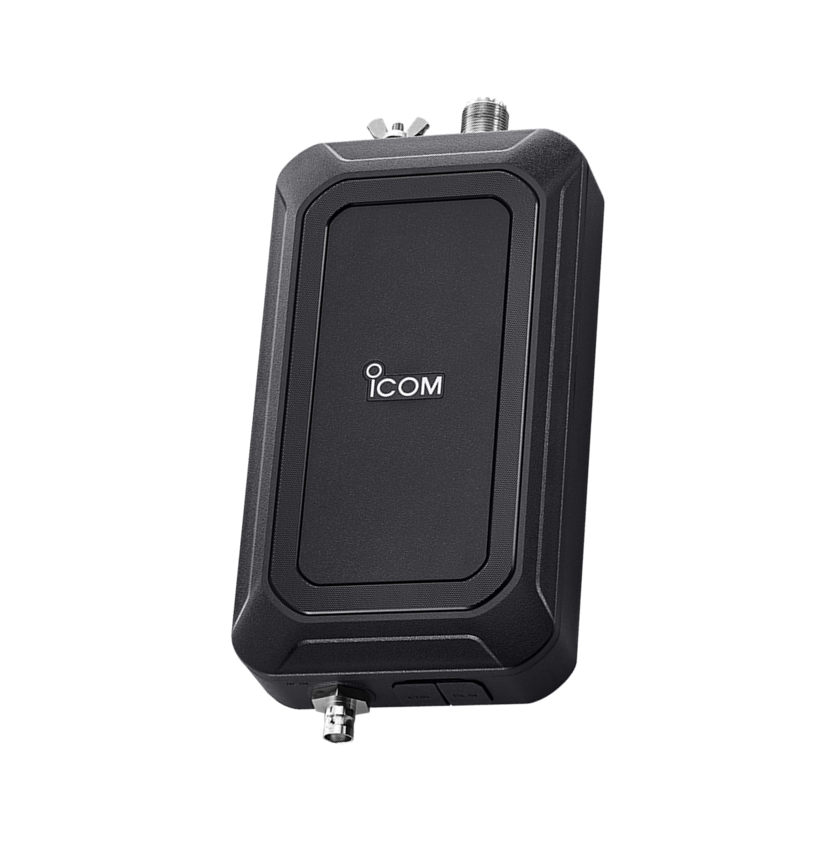 There are several options for power cables. You can use regular AC adapters like the BC-123S (for the BC-202IP3L desktop charger, not discussed here) or the BC-228 rapid desktop charger. You can use cables to DC sources like the CP-25H cigarette lighter cable or the DC power cable OPC-2421. You can even charge it with a regular micro-USB cable. Being able to use a micro-USB cable is a great feature that is becoming more and more popular on amateur products.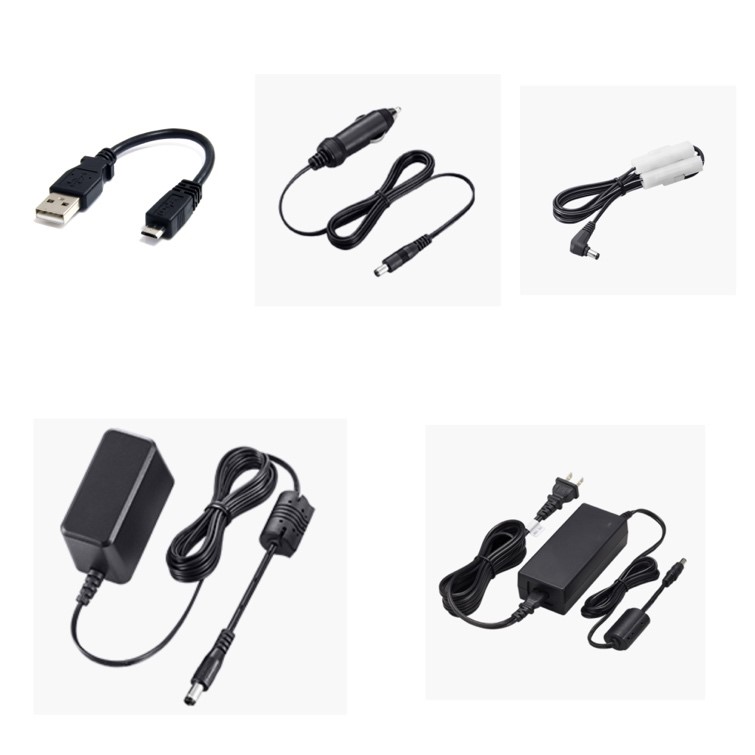 The Icom's VS-3 Bluetooth Headset is another fabulous device that can be used on both the IC-705 and the ID-51A/ID-52A, among others. This headset has a single earbud attached to a PTT button assembly for communication and remote control without a cable to the radio. The Bluetooth version 3.0 unit delivers clear transmit and receive audio communications. The PTT switch also contains three programmable function buttons for use in remote control of the transceiver. It comes with a micro-USB for charging that can also be used to charge the IC-705.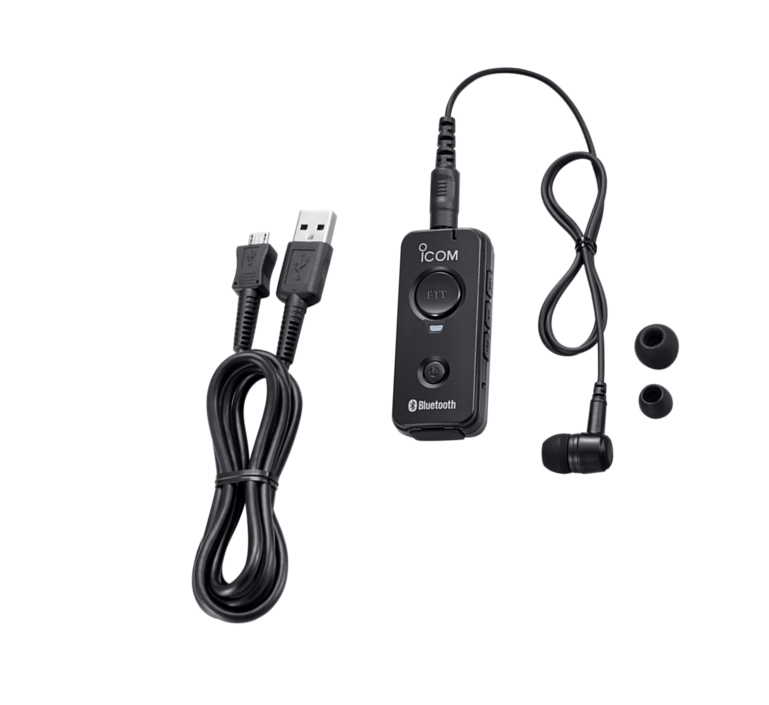 Icom's HM-243 handheld speaker-microphone is included with the transceiver. It is a high-quality microphone with a great speaker, remote control function, four programmable buttons for Up/Down/A/B, and independent plugs for microphone and speaker.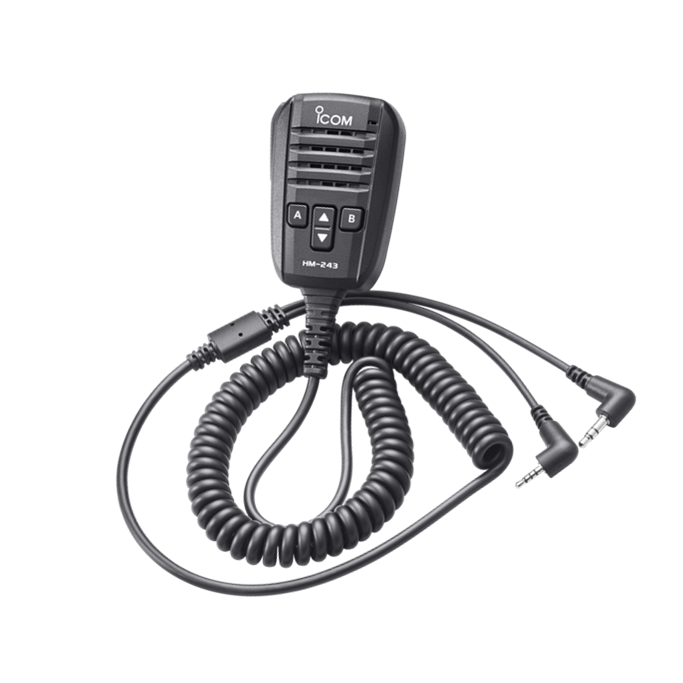 You really can fit it all in the LC-192 Backpack, including the AL-705 Magnetic Loop Antenna. Made especially for Icom by Alpha Antenna, it can be used on 40 to 10 meters with a maximum power rating of 20W in SSB and 10W on Digital and CW. It has a full diameter of 26.5 inches in its outer loop but can be taken apart to fit in the backpack. The included coax cable has BNC on one end to connect to the IC-705 and a PL-259 on the other end to connect to the bottom of the inner loop. The outer loop in connected to the black match box.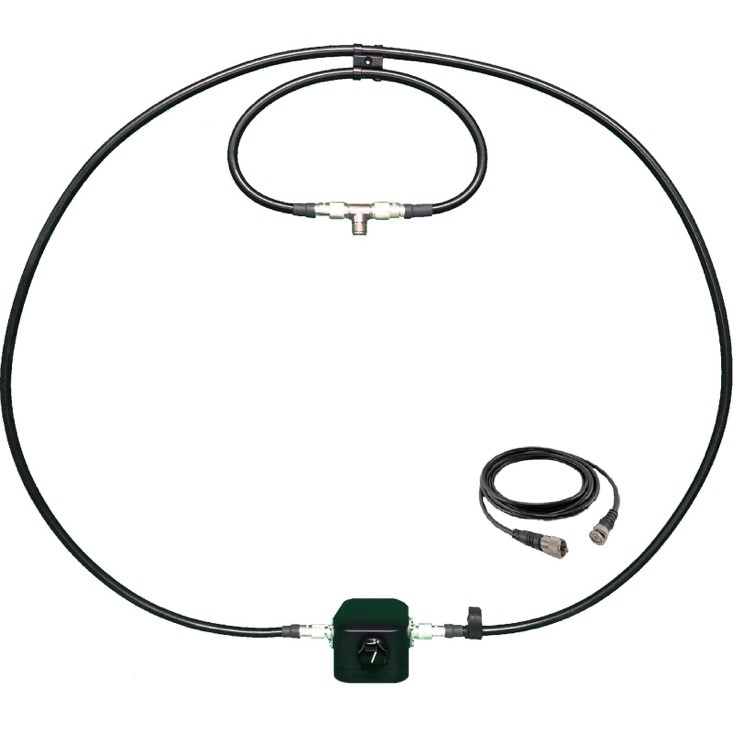 There are some other accessories available from Icom that are not covered here. There are also some pretty nifty third-party accessories available. All in all, this is an enjoyable radio made even more useful by the plethora of accessories to try out. Hope you can join in the fun!
Questions? Items to add? Share them in the comments below or email me at KE8FMJ@gmail.com