Six different models of popular DX Commander antenna packages are in stock (as of the date of this posting) at DX Engineering and are available at DXEngineering.com for immediate purchase.
Order Yours Today!
DX Engineering is the exclusive North American distributor of finely built, ruggedly constructed, and extensively tested high-performance DX Commander antenna systems designed by company founder and director Callum McCormick, M0MCX.
Based in England's Midlands region, family-run DX Commander has established a worldwide reputation for its innovative vertical HF antennas that boast proven results in real-world operating conditions. Now DX Engineering makes it easier than ever for North American operators to enjoy the advantages of adding a DX Commander antenna to their arsenal of permanent and portable setups.
DX Commander antennas feature:
Efficient resonance on every HF band of operation
Low SWR without the need for traps, coils, or antenna tuners
Low take-off angle
Power rating of 1500W SSB/CW and 375W for FT8 and other digital modes
The company's antennas are based on the same principles as a fan dipole, with several vertical wire elements of various resonant lengths connected to a common feedpoint. Antenna kits come with high-quality parts for ease of construction and long-term use, including a sturdy telescopic mast, stainless fasteners, aluminum ground and driven plates, spreader plates, EzyClamp stay-up kit, antenna wire, guying rope, and shock-cord. Click on the links below to read antenna-specific package contents.
DX Engineering is pleased to carry these DX Commander antennas:
***
Heavy-duty freestanding antenna, 29.5 feet
80-10M coverage
Ideal for installing in a backyard—perfect for HOA situations
SWR bandwidth is typically 300 kHz on any band delivering a perfect match with no tuner required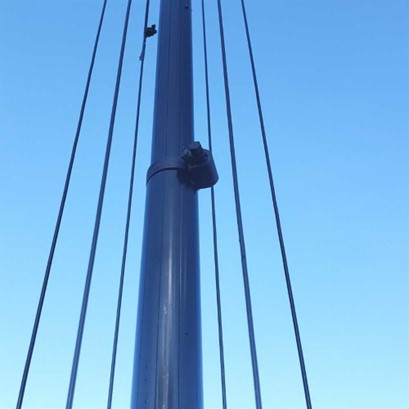 ***
40.68 feet
80-6M coverage
80M band is a loaded quarter-wave, 30M as a colinear and a full quarter-wave on 40, 20, and 17M. The 12M and 10M bands tune on a top loaded three-quarter wavelength element, giving close to a 5/8 pattern. A tilt base is not necessary as the Signature 12.4 antenna is able sit directly on the ground; it tunes best with the base close to the radials.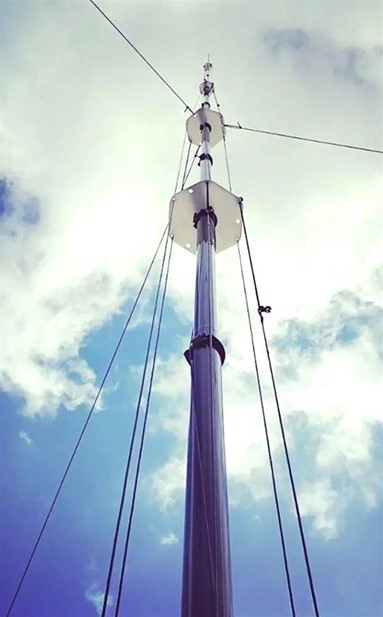 ***
59 feet
80-6M coverage
80M element is fully vertical and top loaded via a small linear loaded section for fine tuning, giving you better nighttime DX capability. There is also the option of running 60M as a full quarter wave or the 20M element as a three-quarter wavelength for improved gain. Because the antenna is almost resonant regardless of where you tune, the eXtreme Nebula is a fabulous shortwave antenna, achieving amazing listening results with broadcast, weather fax, RTTY, etc. across the spectrum.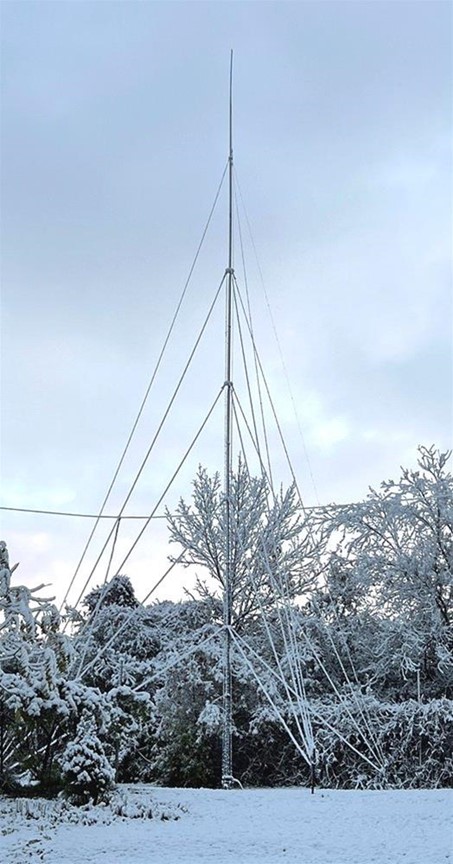 ***
32.81 feet
40-2M coverage (6M and 2M SWR is not guaranteed due to variations in surroundings)
This economical, easy-to-build multi-band antenna system makes an ideal HF antenna solution for portable operations as well as for home installations.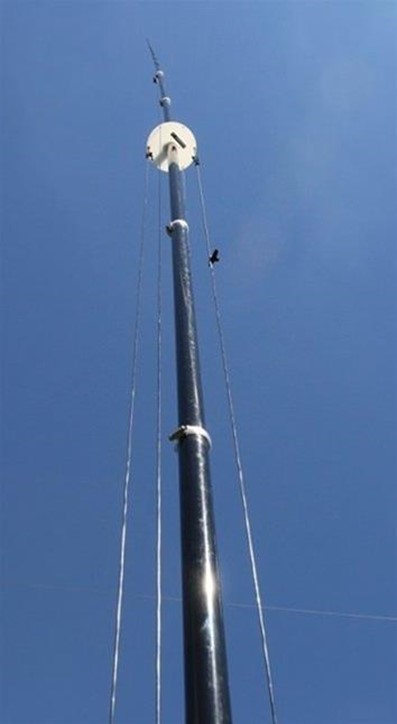 ***
36.75 feet
40-6M coverage
The mast is only 2.13 feet long in its fully collapsed position for easy portability and transport in a backpack.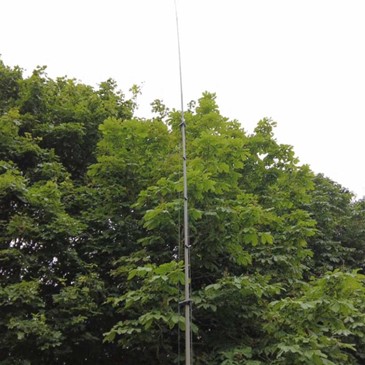 ***
23 feet
40-6M coverage
The Rapide kit includes a 22.97-foot telescoping mast and 328 feet of DX10 wire that can be used for the wire antenna elements and radials. It comes with six ground connection points on the ground plate. It's simple to build, lightweight, and ideal as a first antenna or for those with HOA restrictions.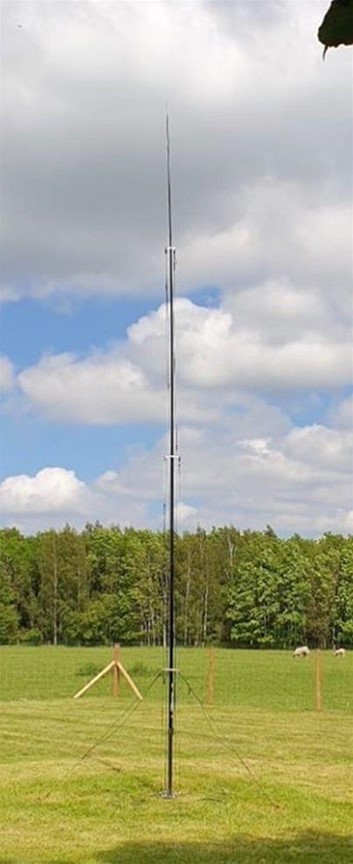 ***
Find many more details about available DX Commander antenna packages and place your orders at DXEngineering.com.