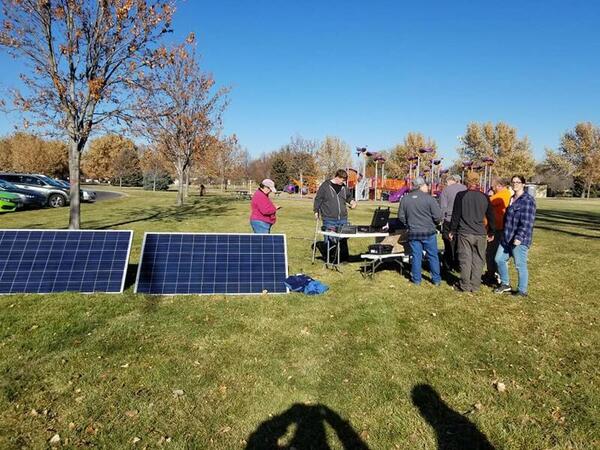 Fox hunting, also known as transmitter hunting, is a fun and challenging part of Amateur Radio that not only gets you out of the shack, but can help you hone your operating skills. In fox hunting, participants attempt to find a hidden transmitter, or transmitters, using directional antennas within a designated area. Searches can be done on foot, in a vehicle using a VHF transmitter and receiver, or even from your own shack in the case of fixed transmitter location hunts. Some hunts, often organized by local clubs, are just for kicks while others are highly competitive and offer prizes for the most skilled hunters. Competitive fox hunting is most popular in Europe and Asia, but the activity has gained a nice following of enthusiasts in North America.
For many fox hunters, the ultimate challenge is Amateur Radio Direction Finding (ARDF)—a multi-transmitter, on-foot race over acres of forest or parkland. ARDF events test the participants' physical fitness, radio direction finding skills, and orienteering ability. Last year's ARDF World Championship was held in Sokcho, Korea, with 300 competitors from 29 countries participating. The 19th USA National ARDF Championships and 10th IARU Region 2 ARDF Championships will be held near Raleigh, North Carolina, July 28 to August 4, 2019. Read more about the event here.
Interested? DX Engineering has RigExpert's FoxRex ARDF Fox Hunting Receivers for two meters and 80 meters, along with ARDF micro-power beacons.