In Part 2 of this series on products you should consider for "Severe Weather Preparedness Month," annually held in March, OnAllBands is featuring more items that deserve a spot in every well-prepared ham's home, shack, or tool kit.
Eton Emergency Lights
For illuminating your tent or home in an emergency, the Aqualite Lantern makes a unique solution. It's an easy-to-carry solar-charged light that also holds the contents of a basic emergency kit: flint and steel, whistle, carabiner, water purification straw, and more. At normal brightness, the lantern can provide up to 12 hours of light and up to eight hours using the brightest setting. The built-in solar panel soaks up the sun while hiking during the day to keep the internal battery charged and ready to go. The rechargeable 2000mAh internal battery and built-in USB port can be used to charge your smartphone.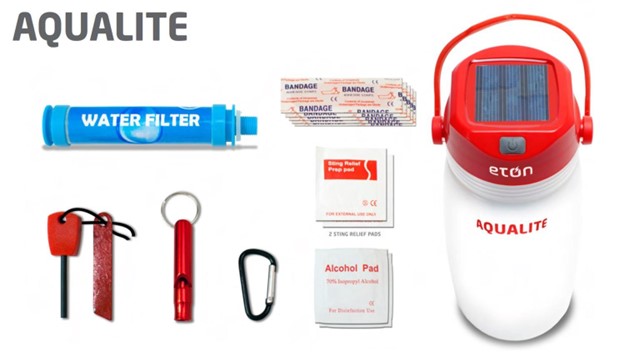 The lightweight and compact Blackout Buddy Swivel Emergency Flashlight is a great way to light up a trail, brighten a tent, or serve as a nightlight. The swivel lets you direct the light where you need it. When plugged into a 120 VAC outlet, the three-LED Blackout Buddy automatically illuminates when the AC power goes out (lasts up to four hours on a single charge). As a nightlight, it uses a single LED.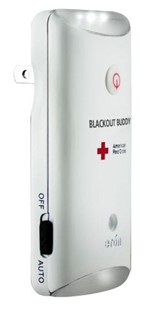 The Blackout Buddy Color is a super bright (50 lumen) emergency blackout flashlight with an intelligent motion-activated nightlight all in one package. Remove the device from the 120 VAC outlet and fold in the AC prongs and it converts into a super bright LED flashlight that will last up to four hours on a single charge. Choose between cool white, cool mint, or baby blue surface glow colors.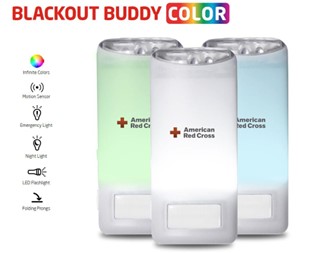 The Blackout Buddy Connect Color is customizable when connected to the Eton app via Wi-Fi or to Amazon Alexa or Google Home. Choose between 16 million colors and receive notifications when motion is detected or add these devices to your Smart Home routines for more possibilities. When plugged in, the Blackout Buddy Charge automatically turns on its bright LED emergency light if the power goes off or serves as a nightlight when unplugged (provides 30 hours of light thanks to its built-in 2,000mAh rechargeable lithium battery).
Emergency/Survival Kits
Protect your family in an emergency with these quality kits. There are two kits available—the 110-piece Family First Aid Kit and 3-Day Emergency Survival Kit (below) with FRX2 Weather Radio. Kits include essentials like emergency drinking pouches, hand warmers, ponchos, bandages, gauze, antibiotic cream, and more.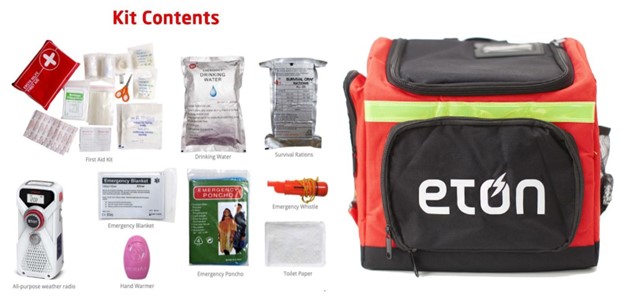 Grounding and Lightning Protection
DX Engineering has a full lineup of gear to protect your station from lightning and power surges, including:
Find other items to keep you prepared at DXEngineering.com, including handheld, mobile and base transceivers; tool kits; A-iPower 2,000W Inverter Gasoline Generator; battery backup systems for powering your station; equipment cases to protect your gear even in the roughest conditions; and weather stations from La Crosse Technology and Davis Instruments.