Earlier this month OnAllBands highlighted the DX Engineering EZ-BUILD UWA Center-T and End Insulator Kit—an excellent choice for hassle-free and effective portable operations. Today, we're showcasing two more proven options for successful island, park, summit, and other temporary activations. Looking for an antenna for the 2023 RSGB IOTA Contest (July 29, 1200Z to July 30, 1200Z)? Here are a couple of great choices.
DX Engineering Multi-Band Dipole Antenna Kits
Ideal for easy setup, these rugged yet lightweight 2,500W power rated antennas are usable to 30 MHz with a tuner balun (available separately). They feature strong and flexible 14 AWG stranded-copper, relaxed PVC-jacketed elements; 18 AWG 300-ohm ladder feedline; center-T support; and end mount brackets. Choose from three models:
DXE-WA-070: 70-Foot Long for 40M and Up
DXE-WA-135: 135-Foot Long for 80M and Up
DXE-WA-260: 260-Foot Long for 160M and Up
Find many more wire antenna options at DX Engineering.com from leadings brands, including Alpha Delta, Buckmaster, Bushcomm, Chameleon, Diamond, EAntenna, MFJ, Par EndFedz, and SOTABeams.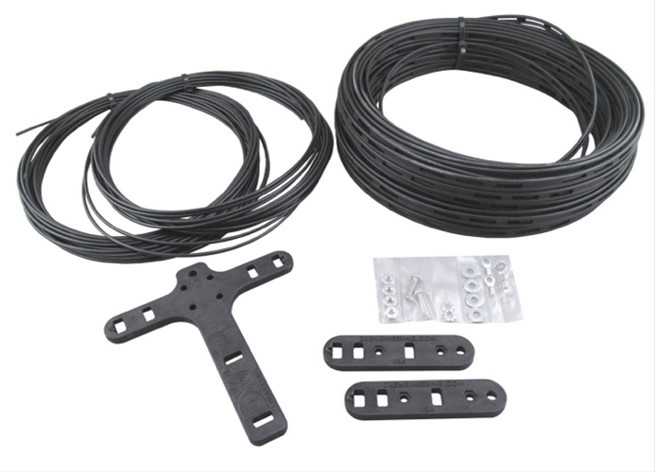 TransWorld (TW) Antennas
These popular, lightweight, portable, and easy-to-assemble HF antennas make an ideal choice for operating away from the shack. TW antennas are essentially a basic structure consisting of top, bottom, and tee sections with interchangeable "array box center" sections that you can purchase separately for the bands you want.
Check out this video featuring DX Engineering's Cory Gibson, W3JL, showing how fast and simple it is to set up and operate a TW Antenna. Visit DXEngineering.com to see if TW packages and accessories are currently in stock.
5-Band Explorer (DXE-TW-2010L-P): This combo delivers excellent 20, 17, 15, 12, and 10M coverage. It includes a portable Quadrastand, basic antenna structure, switchable band box, and a handy travel bag. You supply the coax and your own powered transceiver. This makes an ideal choice for portable HF QRP operating.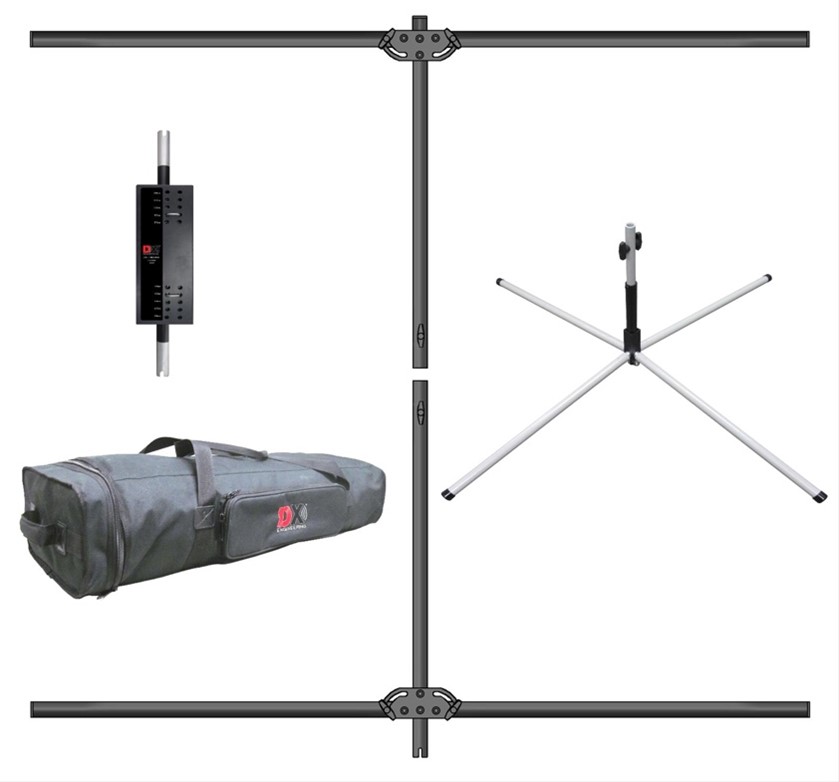 5-Band Adventurer (DXE-TW-2010-P): This 20-10M package comes with basic antenna structure, switchable band box, remote band-switching console with 65.5-foot control cable, and antenna stand. The travel bag is available separately.
Band-Specific Solo Explorers: These monoband antenna systems give you an impressive presence on your band of choice. They come with the basic antenna structure, band box, and antenna stand. Solo explorers are available for 80, 40, and 30M. See all of them here.
5-Band Globetrotter (DXE-TW-2010P-P): While they're ideal for travel, TW Antennas can also be perfect for stealthy home installations when paired with the TransWorld Permanent Mounting Pole that's included in this package. The Globetrotter package features 20-10M coverage and switchable band box with cable for remote band-switching.
You'll find many more worthy antenna choices at DX Engineering.com, plus DX Engineering 300- and 450-ohm ladder line, premium copper #14 antenna wire, high-visibility antenna wire, telescoping masts, and much more for your temporary deployments.