SIn the world of amateur radio antenna building, there are many pieces and parts that don't get their just accolades. Look closely at any complex project and you'll find a cast of supporting players making sure the star of the show looks good and performs well. Failure by any one of them can mean the difference between a smash hit and a resounding flop.
One of those bit players is the DX Engineering Resin Support Block Clamp, which is used for mounting tubing to any flat surface while providing electrical insulation. This allows an element, or even a complete antenna, to be mounted while still insulating it from its mounting point. This is especially helpful when it's not possible to install an insulated boom-to-element bracket.
Read this OnAllBands article from guest blogger Greg Vatt, NC7B, on his Backyard Antenna Experiment, in which he used a number of DX Engineering parts, including the Resin Support Block Clamp, to add band coverage to his COMTEK 30VA antenna. The photo below shows an additional support for the added elements, which are electrically isolated through the use of Resin Support Block Clamps.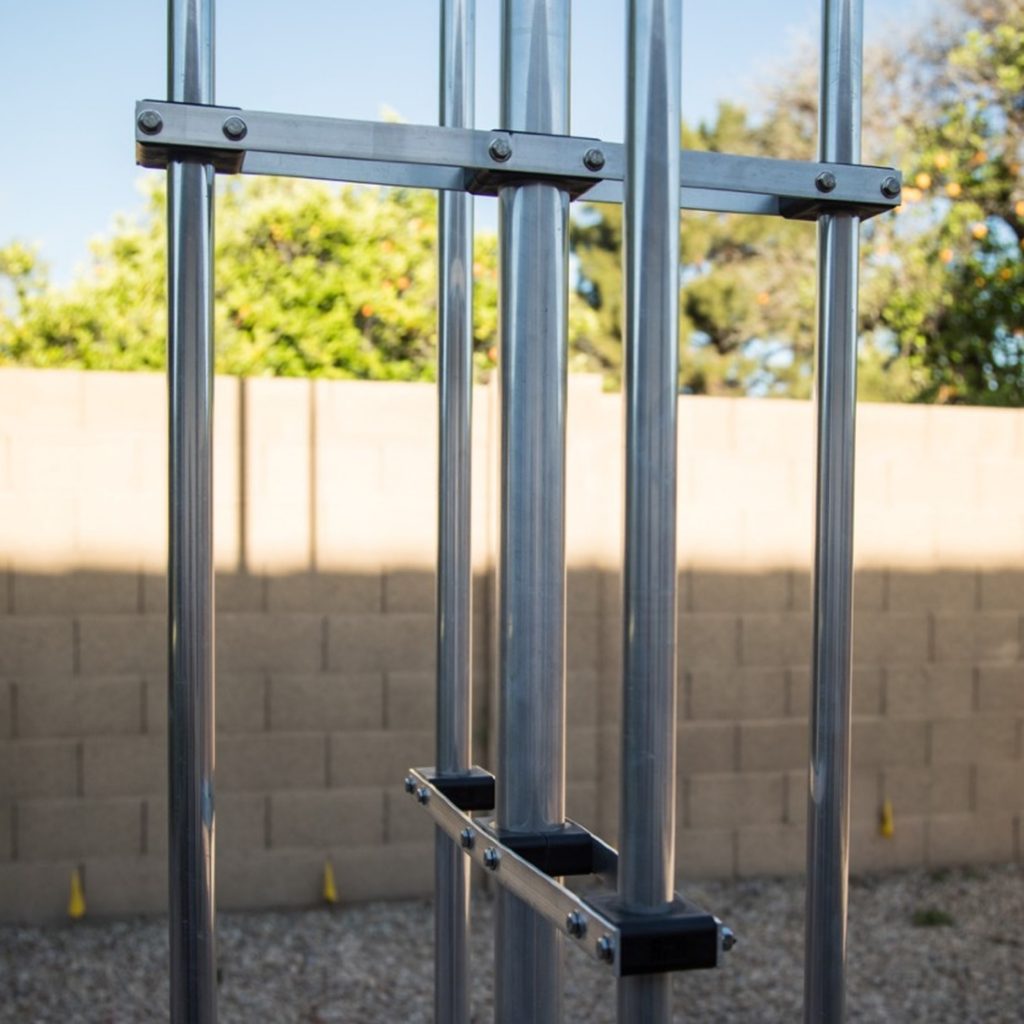 Clamps are available in these sizes: ¼, 5/16, 3/8, ½, 5/8, ¾, 1, 1-1/8, 1-1/4, 1-1/2, 1-3/4, 2, 2-1/4 inch.
Stainless steel DX Engineering Resin Support Block Reinforcement Plates, which are used to increase clamp stiffness, can be purchased separately. Also available are DX Engineering Hex Bolt Hardware Sets.
What do Hams say?
Five Stars: Excellent part. Allowed me to finish my 6 meter beam antenna. I would recommend.