This game could go on forever.
In my previous articles I talked about portable operations. We looked at things like Field Day, International Lighthouse and Lightship Weekend, Parks on the Air, and the like. We covered operating out of a self-sufficient gig-type case down to having everything in a backpack.
Today we are going to delve into QRP operations—making things as small and light as possible as well as using minimal power. By definition, QRP is five watts or less. Many expand that to encompass newer transceivers up to around 15 watts.
I began working QRP several years ago. I always enjoy a challenge. I started off with my expectations pretty low. I looked at this like another EMCOMM tool. I thought if I could have a completely self-contained station that I could carry in a pack about the size of my lunch bag and talk across the state and maybe the surrounding states, that would be perfect. I quickly had to readjust my sights. I learned that with the proper antenna and conditions, transatlantic QSOs were possible at only five watts.
So let's look at the equipment. Like I've mentioned in previous posts, my equipment choices were based on the knowledge and budget that I had at the time. For the transceiver, I chose the Yaesu FT-818ND. This transceiver covers not only all HF bands (160m-6m) but also 2m and 70cm, making it great for traveling. The rig also had its own battery, which eliminated the need for a "power pack." All this and a whopping six watts added up to what I hoped would be a whole lot of fun.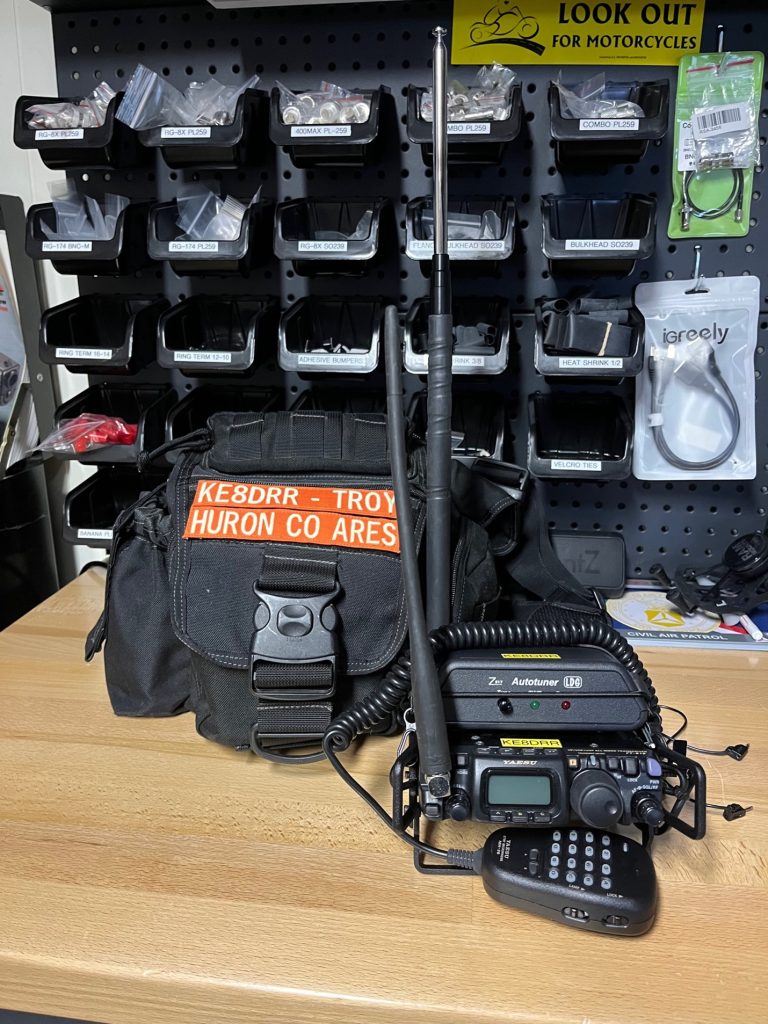 As far as the necessary peripherals, I used the LDG Z-817 automatic tuner, which is designed to work specifically with this radio. In terms of antennas, I have tried several commercial models, choosing the MFJ-1899T portable telescopic HF antenna and the Par EndFedz EFT-102040 end-fed half-wave covering 40/20/10m. Although they each work in different situations, my preferred choice is a home-brew dipole using DX Engineering 26 AWG antenna wire cut for the band I am using and elevated using the DX Engineering collapsible 25-foot fiberglass mast.
I sometimes will use the internal battery which will last for short QSOs or while monitoring. For prolonged use I employ a small transportable 12Ah LiFePo battery that provides hours of operation. The entire setup fits nicely in a small tactical pouch and is easily transported.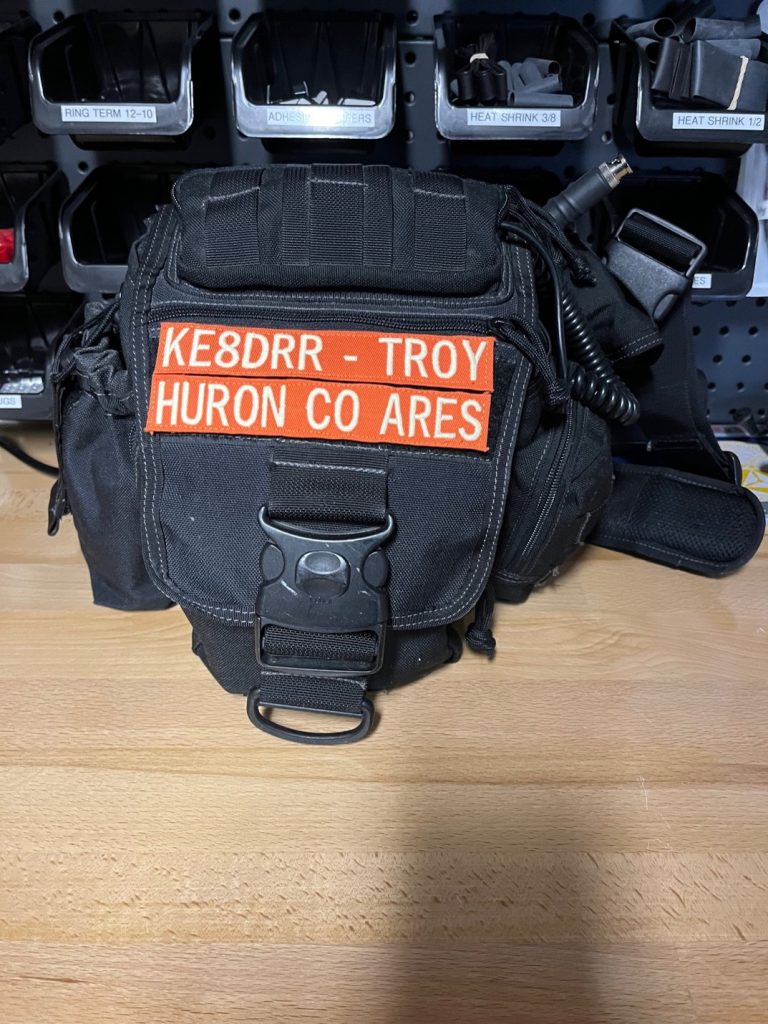 A bit of advice to those who are thinking about trying QRP. Don't assume that just because your setup is light and portable that it can go up anywhere. While that is true in terms of footprint, think hard about where your antenna will get the best exposure and be free of interference. Speak clearly and boldly. Screaming into the mic will most likely distort your voice and it will fade into the noise. Finally, be patient. Reach out with persistence and you will hit the opportune time to be heard.
If you are looking for a challenging operating mode that provides a ton of fun and satisfaction, give QRP a try.
Editor's Note: Troy Blair, KE8DRR, DX Engineering customer/technical support specialist, enjoys sharing personal stories about his involvement in amateur radio so others can learn from his experiences in the true spirit of being an Elmer. Check out some of Troy's other articles including, "Building a Field Expedient Amateur Radio Kit" and "Diving into Parks on the Air (POTA)," and look for more of his posts in the days ahead.