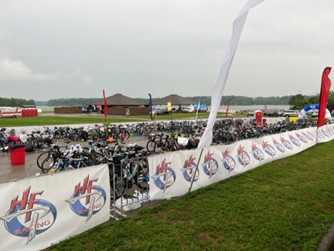 Bikes waiting for the second leg of a local triathlon
Amateur radio operators volunteer to help their communities in good times and bad through community events, disaster response, and various programs. They use their license to serve the community.
Public service events provide an excellent way to practice your emergency radio skills, as well as test your equipment and ability to use it. Not only is it fun and interesting to participate, but you gain valuable experience in radio communications. These events can be similar to a real emergency scenario without the stress of a life and death situation.
Weather watching for the Concerts in the Park Series
Ham radio operators are often invited to assist with public service events to provide primary or supplementary communication. Public service events typically consist of parades, running races such as 5Ks or marathons, charity bike rides, other large gatherings, or weather spotting. They normally use VHF/UHF channels, so fancy equipment or big antennas are not usually needed.
Depending on the nature of the event, participants may be stationary or mobile, sometimes working across a municipality or an entire state. Some events may run only an hour while others can span several days.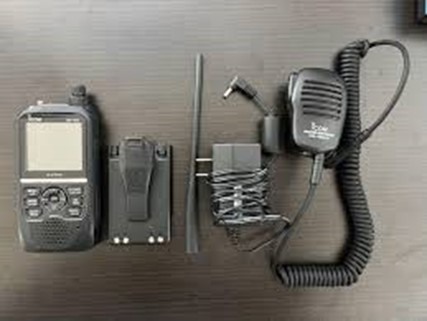 Accessories for the popular Icom ID-52A Handheld Transceiver
Because hams who are supporting a public service event will often use a handheld transceiver, it is a good idea to have a few recommended HT accessories. The most important thing to have is a spare battery pack for your radio. Often the HT can turn off right in the middle of an important transmission and contact can no longer be made. Next in importance is a quality 1/4–wave antenna in place of the poorly performing factory "rubber duck" antenna. Events can be in rural places and a better antenna is needed for these areas to hit repeaters or make simplex work. A good pair of headphones is aeadanother valuable accessory. If you are at the start or finish line of a marathon, or if your event starts off with fireworks, it can be really hard to hear your operators on the other side of the mic.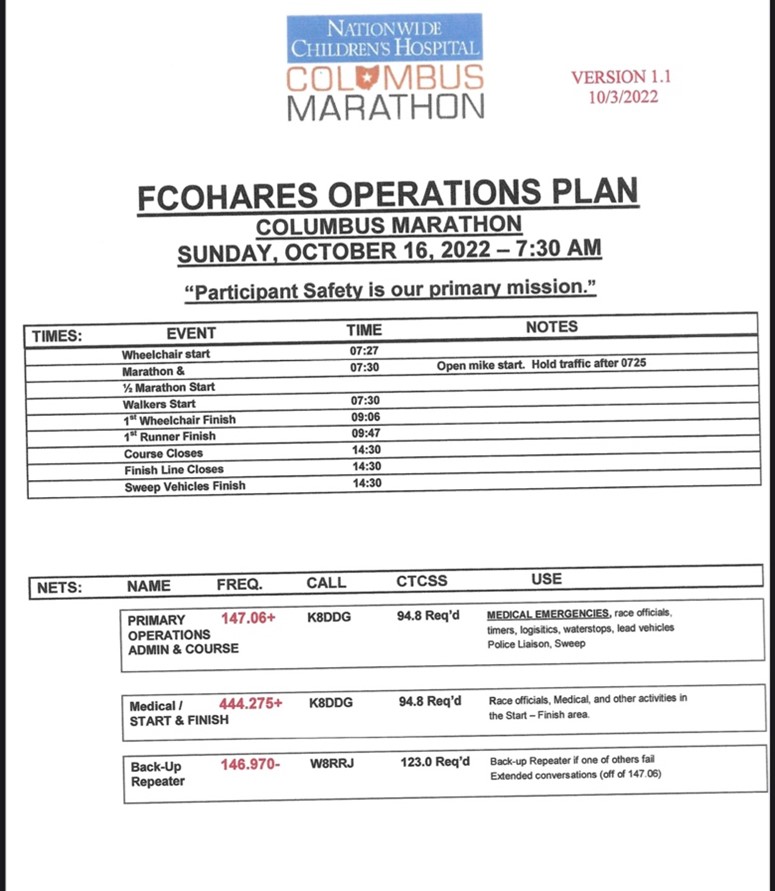 The summary of the last Operations Plan for the Columbus Marathon
A public service event should always have an Operations Plan or Event Action Plan (EAP) prepared and distributed to ham participants beforehand. The EAP includes basic event information along with communication details and position/role assignments for the hams involved. The EAP tries to anticipate and address issues as much as possible, but things almost always go sideways, requiring you to be flexible and adaptive. This scenario is really good training for actual emergency communications where things can get truly out of control.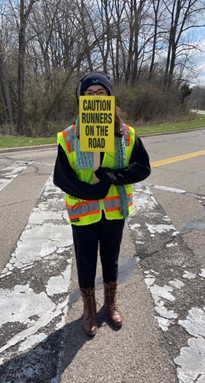 In addition to ham radio, volunteers used signs to help keep runners safe at the Xenia Marathon.
Public service events are good practice for the real deal. You will always learn something and improve your skills working an event. Plus, you will be giving back to your community. It is a win-win!
Questions? Share them in the comments below or email me at KE8FMJ@gmail.com.