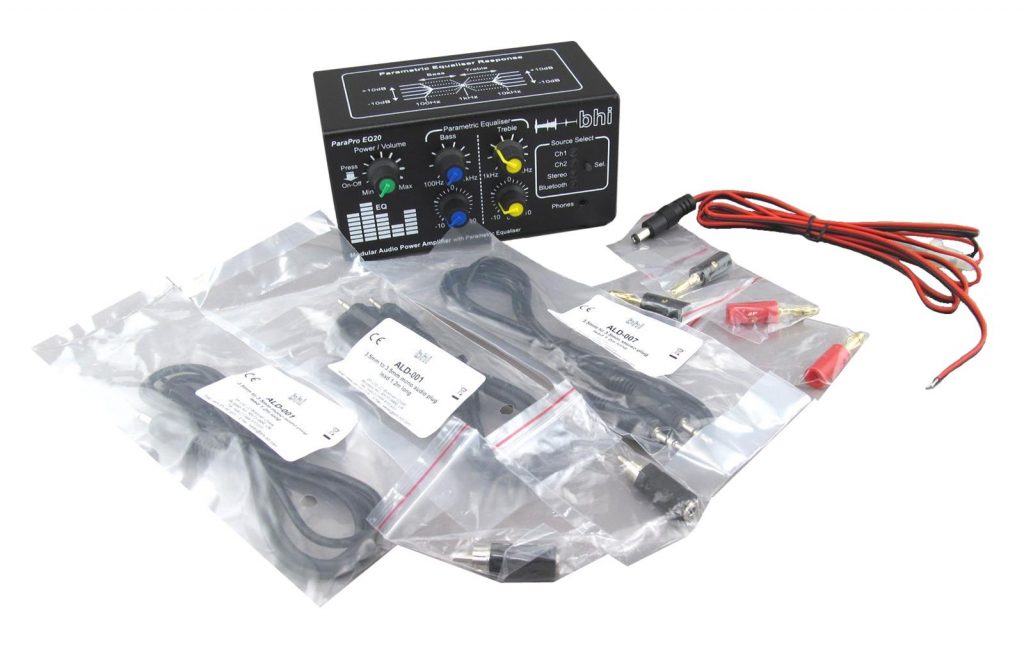 Displayed at Dayton Hamvention 2019, bhi's LLC-1 Line Level Converter changes a speaker output to a line level signal, adding even greater flexibility to bhi's ParaPro EQ20 Parametric Equalizer. Designed with input from active amateur operators, the inline module features audio isolation transformers that protect the class D amplifier stage on the EQ20 when using your own powered speakers. The ParaPro EQ20 enables operators to customize the sound of received audio and boost the audio power to their speakers.
Also new from bhi is its 25W Extension Speaker. This robust 8 ohm two-way passive extension speaker is ideal for use with bhi in-line DSP modules or as a standalone external speaker for your radio. It can be connected directly to a transceiver or to DSP units with audio power amplifiers such as the bhi ParaPro EQ20. The EXTSPK25 features a 4″ bass driver and a 1″ tweeter for excellent audio. It connects directly to most transceiver and receiver standard mono external speaker outputs or to DSP unit speaker outputs. Order two for stereo, dual-channel transceivers. Measures 6.30″ W x 7.87″ H x 5.90″ D.
Check out all of bhi's noise cancellation and audio enhancement products available at DX Engineering. And if you haven't received your copy of the DX Engineering Fall/Winter Catalog, visit DXEngineering.com and click on Sign Up for Our Free Catalog. You can also download a searchable PDF or view it digitally – all for free.