Editor's Note: Troy Blair, KE8DRR, DX Engineering customer/technical support specialist, enjoys sharing personal stories about his involvement in amateur radio so others can learn from his experiences in the true spirit of being an Elmer. Check out some of Troy's other articles including, "Building a Field Expedient Amateur Radio Kit" and "Diving into Parks on the Air (POTA)," and look for more of his posts in the days ahead.
Each year on the third full weekend of August, the amateur radio community engages in International Lighthouse and Lightship Weekend. This is a weekend where amateur radio operators from all over the world pack up their stations and hit the road for their local lighthouse or lightship. The idea is to visit local lighthouses and lightships to make direct radio contact with other lighthouses or lightships around the globe.
Living less than an hour from Ohio's oldest lighthouse (and the oldest lighthouse in continuous operation on the Great Lakes), I decided to do an activation at Marblehead Lighthouse on Lake Erie for the event. Activating the lighthouse simply means that you take your ham radio setup to that location and set it up to make contacts. As a general rule, you have to make contact with at least ten stations to consider it "successful." So I loaded up the Jeep with my portable gear, snacks, and drinks and headed for Marblehead, Ohio, about 30 minutes north of Sandusky.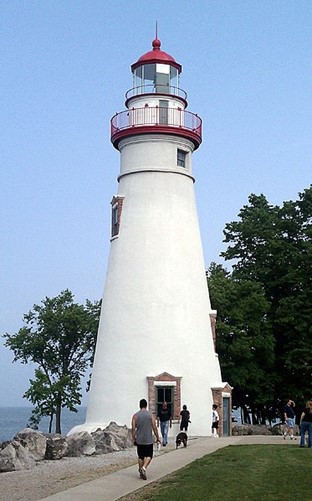 Once I arrived, I found a corner of the park with a clear sky view and began setup. I travel with a folding table and chair from which I build my station. I use a Yaesu FT-891 with a mAT TUNER MAT-30 Automatic Antenna Tuner as my operating station. This combo is very lightweight and easy to set up. The antenna for the day was the Chameleon MPAS. For the first couple of hours, I used the MPAS Lite Modular Portable Antenna System and then transitioned to the full MPAS 2.0. In about 15 minutes, I was set up and ready to operate.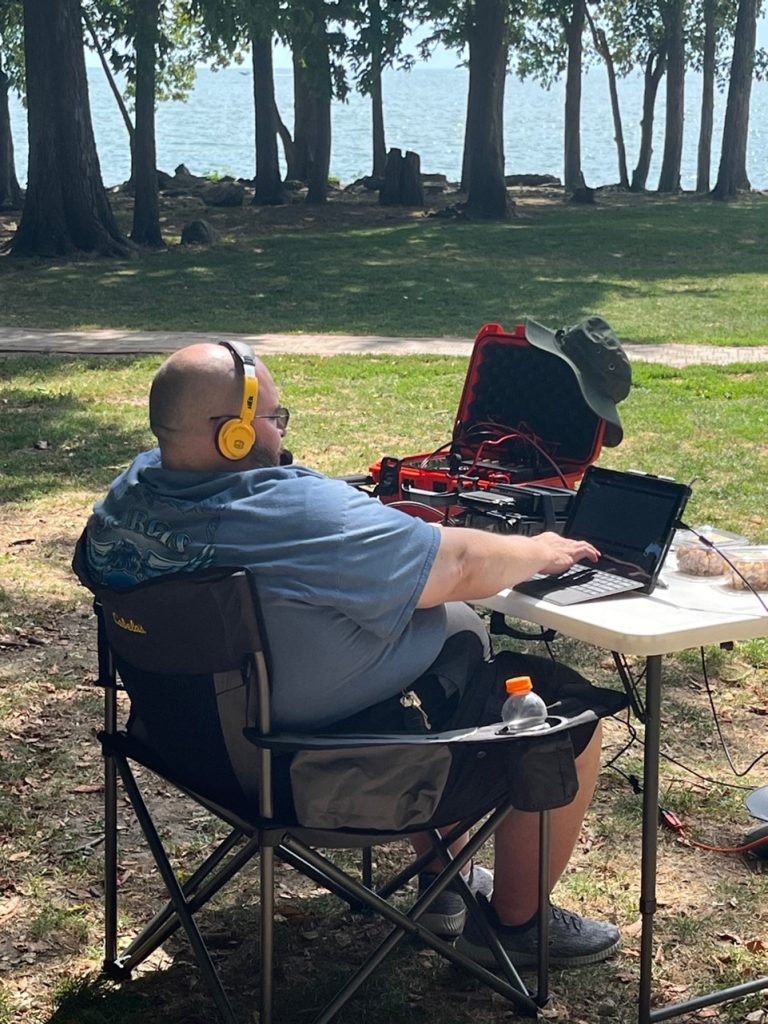 I had a timeline for the day set by Mother Nature as weather was forecast to move into the area around 2 pm. I began making contacts. It was a little slow making contact with another Ohio lighthouse and a few along the Atlantic Coast in New England. I decided to switch antennas to the MPAS 2.0 which is almost twice as tall. In the afternoon, it really picked up. It was a ton of fun in the afternoon. Not sure if it was the antenna switch, atmospheric condition changes, or just people getting up and running, but it was fun.
By the end of my time at Marblehead I had made 35 contacts. Some of the more notable were Cape Canaveral, Sentinel Island in Alaska, Zeebrugge Ole Mole in Belgium, Punta Maya in Cuba, The Needles in England, Ballycotton in Ireland, and Fladda in Scotland. About that time, radar showed the weather front just up the coast a few miles so I decided to demob the station and get ready to head home.
When it was all said and done, I was very excited about the results. The equipment performed very well, and it was all done with a portable station that all fits in a backpack and was purchased at DX Engineering.
Learn more about operating from a lighthouse and other mini-DXpeditions in this OnAllBands article.