Many hams are surprised to discover that DX Engineering is about more than transceivers, antennas, towers, and amplifiers. Look through the latest catalog and you'll see what we mean. You'll find balloon tracking devices, emergency radios, weather alert radios, pocket radios, weather stations, and Internet radios. (If you don't have a copy yet, you can request your free 2021 catalog here).
Visit DXEngineering.com and there's more—digital media recorders/players, Bluetooth radios, clock radios, wall clocks, wind speed meters, UV radiation sensors, solar power kits, and other electronics stuff to keep you busy for the next decade. For those of you who are into shortwave listening, check out this rundown of Sangean radios available at DX Engineering.
Today, we're highlighting three new products that make entertaining and useful additions to any home or shack: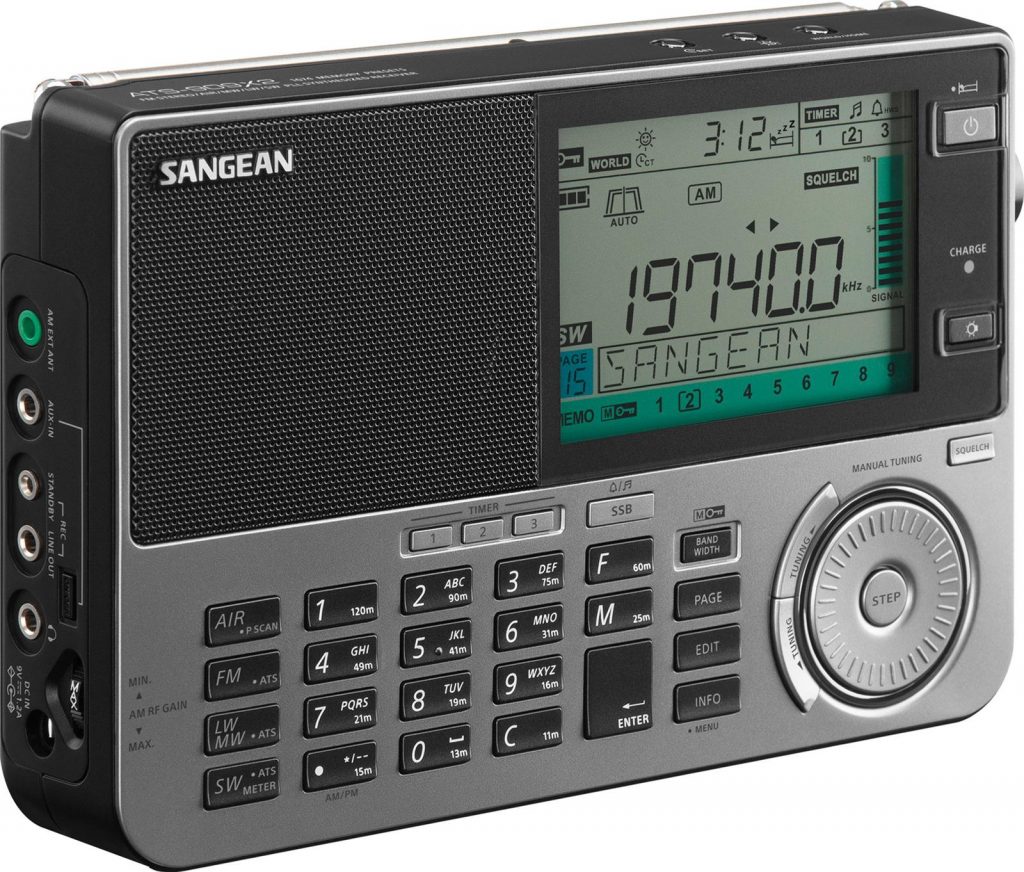 ATS-909X2 World-Band Portable Radio
Sangean's ATS-909X2 World-Band Portable Radio offers significant improvements in functionality while refining the excellent features of the previous ATS-909X model. It features a larger LCD screen, Air Band, a separate headphone amplifier, SSB tuning steps of 10 Hz or 20 Hz, and so much more! The newly designed smart battery system allows the radio to detect faulty batteries and locate its position in the battery compartment when plugged in for charging under standby mode.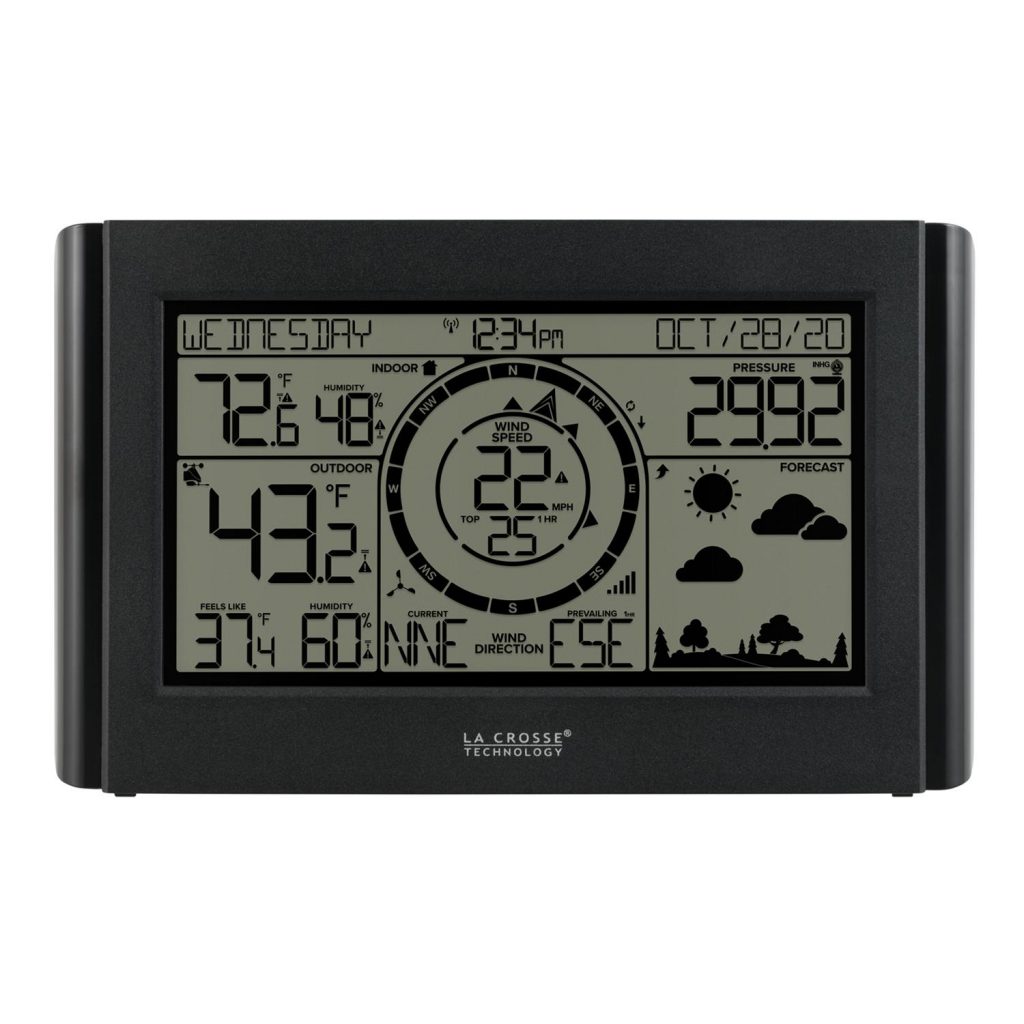 Black and White Professional Wireless Weather Station
This station from La Crosse Technology (LST-328-96087INT) provides a host of weather data, including current wind speed and direction with prevailing winds; rainfall readings and history; barometric pressure and six dynamic forecast icons with tendency indicator; indoor/outdoor temperatures; humidity (%RH) with alerts and HI/LO temperature and humidity records; and atomic time and date with seven time zone settings. AA batteries not included.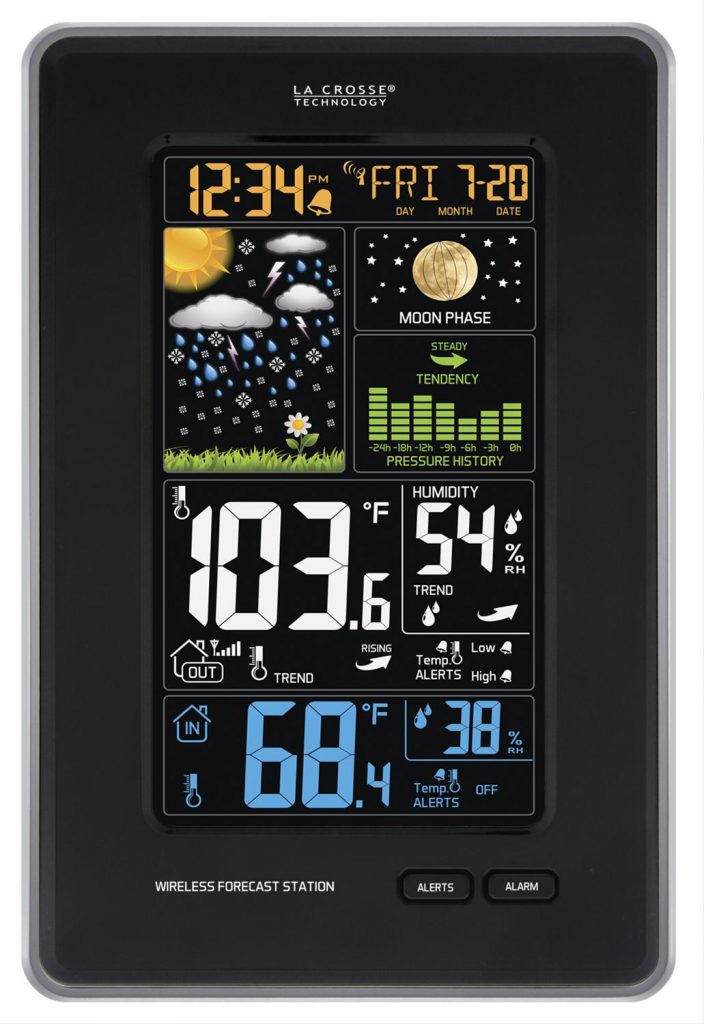 Get real-time weather data right from your own backyard at an affordable price! This versatile and powerful station (LST-308-1425B) lets you monitor barometric pressure, as well as indoor and outdoor temperature and humidity; set customizable temperature alerts; view pressure trends; and keep track of moon phases. No wires or cables required. Dynamic color-forecast icons change based on the weather conditions. The console also displays atomic time and date.
Also, find a great selection of Davis Instruments weather stations, anemometers, solar power kits, UV and solar radiation sensors, and more (you can visit their website here), plus the full lineup of Sangean and La Crosse Technology gear at DXEngineering.com.