While many Hams have the gift of gab or prefer making contact with other operators through Morse code or RTTY, there are millions of radio enthusiasts content to practice a skill lost on many folks today—listening.
For these people, known as shortwave listeners (SWLers), there's nothing more thrilling than using their technical acumen with antennas and radios, knowledge of propagation, experimentation and persistence to hear broadcasts (on frequencies between 540 kHz and 30 MHz) from the other end of the world—compiling impressive lists of stations and countries from which they have received verified transmissions.
Other SWLers are more interested in tuning into international programming, such as news or sporting events, that they couldn't get anywhere else, while a segment focus on listening to military, shipping, intelligence, and other specialized signals.
For much more information on shortwave listening, including a downloadable how-to guide on radio monitoring and a list of more than 250 "radio countries," check out this link to the North American Shortwave Association, the largest shortwave-only radio enthusiast club in North America.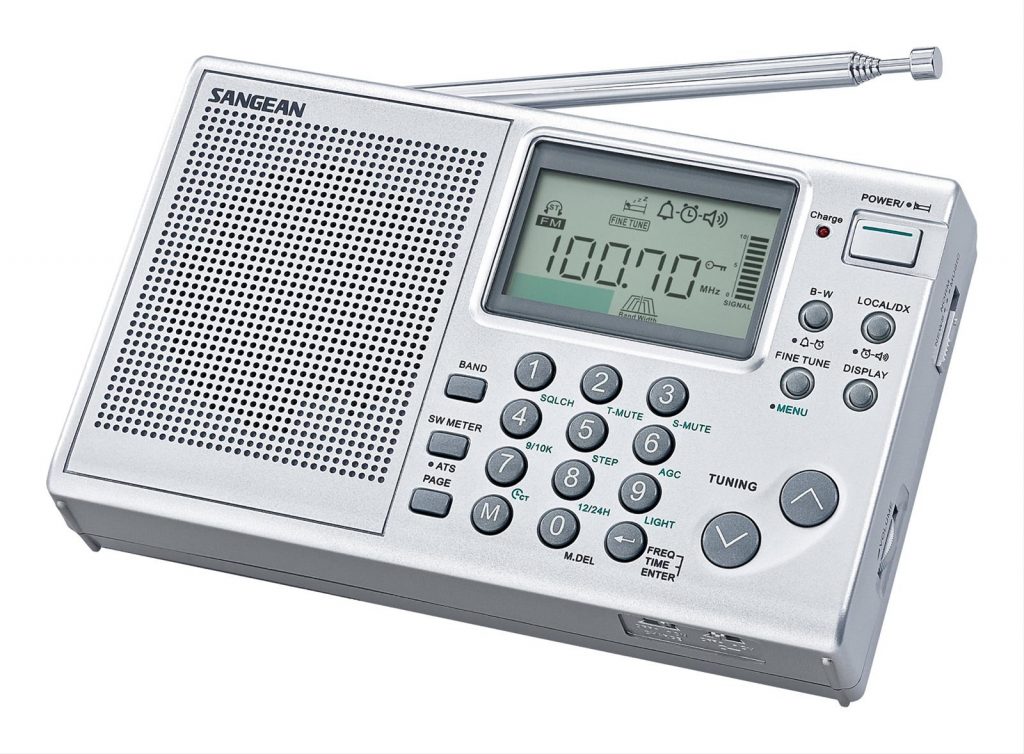 DX Engineering carries a number of radios for shortwave listening, including Sangean's ATS-405 World-Band Portable Radio, (shown above) which comes with full 14 shortwave bands, five tuning methods, and easy-to-use control panel; Sangean's ATS-909X World-Band Portable Radio, featuring wide-band coverage from long wave, medium wave, and shortwave to AM/FM broadcast, along with 406 presets, an RF-gain control, and a 42-zone world clock.  
Also useful for serious shortwave listening mavens is DX Engineering's RF-Pro-1B Active Magnetic Loop Antenna, Palstar's SP30B Shortwave Radio Speaker, and COMPACtenna's Shortwave Radio Antenna.
For a deeper dive into the subject, DX Engineering carries ARRL's Shortwave DX Handbook, ARRL's Ham and Shortwave Radio for the Electronics Hobbyist, and Nifty Accessories Radio Monitoring Guide.
See more radios and everything you'll need for successful shortwave listening at DXEngineering.com.