For many experienced hams, soldering a connector to a coaxial cable is as natural an act as saying "73" at the end of a transmission. But notice how we used the word "experienced" here. The fact is that good, clean soldering can take some practice. Check out these technical and safety-related soldering tips from OnAllBands blogger Mark, K8MSH.
Aside from putting in the hours with a soldering iron, it also doesn't hurt to have quality tools to make getting the job done a lot easier. You'll find products to satisfy all your soldering needs at DXEngineering.com, including ECG Soldering Stations; American Beauty Heavy-Duty Soldering Irons; ISO-TIP Rechargeable Soldering Irons; ECG Helping Hand Work Holder; Eclipse analog and digital temperature controlled soldering stations, wireless power soldering irons, and portable USB soldering iron; and a range of accessories including:
Kester Solder
CAIG Solder Flux and Tinners
ECG Butane Soldering Kits
American Beauty Flux Pens and Dri-Wick Desoldering Braids
ECG Soldering Tip Cleaner
ISO-TIP Butane Torches and Silver Bearing Solder Paste
Now to the new stuff! The 2023 DX Engineering Amateur Radio Products Catalog is filled with fresh products from leading manufacturers. Here are three from Eclipse Tool:
This set contains specialized double-sided tools needed for soldering work on printed circuit boards. These multifunction tools are used to bend and hold leads, remove dust and contamination, adjust pins and components, and other tasks.
Hooks can be used to assist with the removal of components.
The fork is useful for bending, adjusting, and holding leads.
The scraper and knife remove residual solder and flux and can be used to cut away unnecessary circuit elements.
The awl is perfect for cleaning or expanding pad holes.
The dual-sided brush cleans away dust and residue prior to soldering.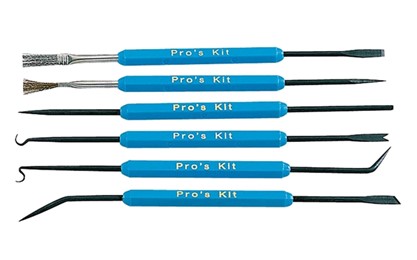 Designed to tackle lead-free desoldering projects, the SS-331E station from Eclipse features single-handed operation and a fast heating, ceramic element with a temperature range that's adjustable from 320 to 896 degrees Fahrenheit with a simple push of a button. It comes with spare tips, tip cleaning tools, and filter sponges.
Features include:
90-watt soldering iron is controlled automatically by a microprocessor to ensure precise temperature control
Powerful suction provided by the vacuum pump makes solder removal easy
See-through chamber built into the desoldering gun makes it easy to monitor and remove the build-up of solder waste
Unit is designed to quicky reach desired temperature whether heating up or cooling down
Easy push-button toggling between Celsius and Fahrenheit
Eclipse notes that it's important to clean the nozzle after each use while the solder is still hot.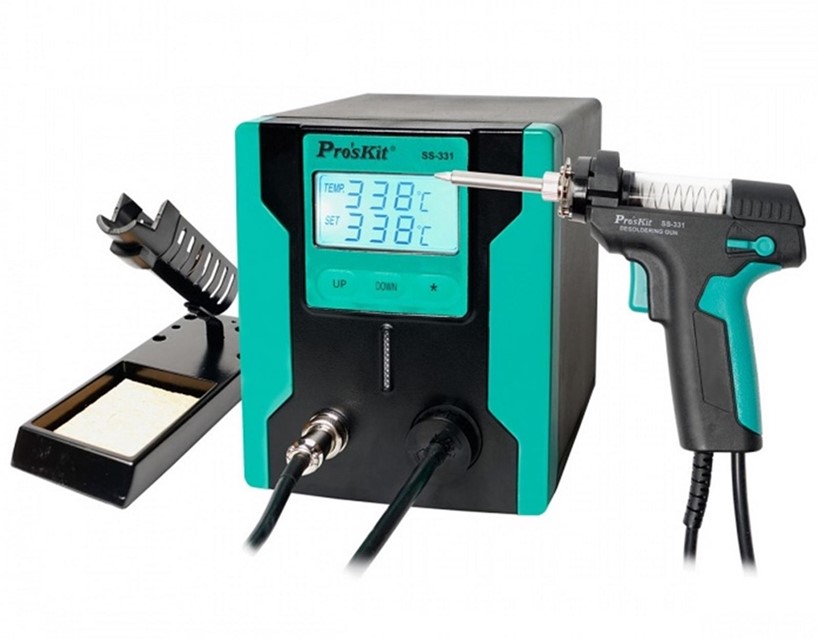 This set comes with 10 different tips, including slotted, hexagonal, square, and inverse for the delicate adjustment of trimmer capacitors, resistors, and inductors in electronic equipment. These plastic, insulated single-ended tools have multiple tips on some of the wands.