As we've mentioned in previous posts, the 2023 edition of the DX Engineering Amateur Radio Products Catalog has been released. If you haven't received your copy, you can order it for free online. It's loaded with new items available at DXEngineering.com. Here are a couple of versatile testing/measuring devices plus an eight-band audio equalizer that can enhance your on-air effectiveness:
For you DIYers and out-of-the-box experimenters, RigExpert's latest VNA project board is a small, flexible, and low-cost option for hams and hobbyists looking for a measuring device that can be integrated into a project. While it has no keyboard or readout, the ZERO II (100 kHz-1,000 MHz frequency range) comes with an onboard USB port to allow for a connection to a computer to quickly perform common measurements such as resistance, reactance (signed), SWR, and return loss. The ZERO II is compatible with RigExpert AntScope software and can be paired with common Arduino boards for hardware/software projects. Only limited by your imagination, the ZERO II can be used to build an automatic antenna tuner, perform RF circuit or antenna analysis remotely, fine-tune an antenna's driven elements, and much more.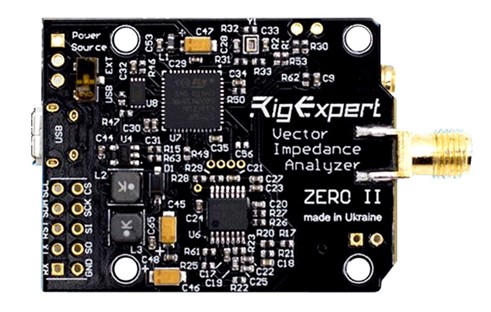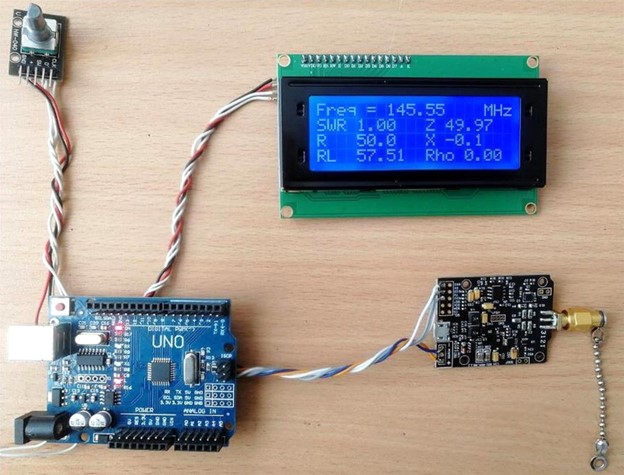 Vector Power/SWR Meters
DX Engineering is pleased to add Metropwr to the growing list of manufacturers it carries at DXEngineering.com. Featuring a modern design with many options for expanding functionality, the company's highly accurate digital meters combine a touchscreen auto-ranging wattmeter and RF coupler for measurements from 0.5W to 3kW, or 5kW PEP with optional FX5 coupler. A fast 32-bit processor plus a coprocessor handle measurements in real time, including power (AVG, PEP, dBm), SWR, return loss, R, Z, X, and much more.
Their fast external bus allows for seamless connection of Metropwr optional accessories. Add one or two FX7 1×4 RF Switches to control four radios and/or four antennas. Meters feature 1.8-55 MHz coverage; large color touchscreen display (5″ for FX773, 7″ for FX775); high SWR alarm, RX/TX/standby; firmware updates and PC control through USB; and internal analog/digital UTC clock. Meters come with a 3kW FX3 coupler and two 5-foot male SMA patch cables for FWD/REV coupler connections. Dual inputs allow connection of one additional 3kW or 5kW coupler. Meter requires 13.8VDC. Click here to view all of these Metropwr products available at DXEngineering.com:
MWR-FX773-FX3: Power/SWR Meter, 5″ LCD w/FX3 Coupler
MWR-FX775-FX3: Power/SWR Meter, 7″ LCD w/FX3 Coupler
MWR-FX7: 4-Way Remote Antenna/Radio Switch
MWR-FX5: 5kW Power Coupler for FX773 and FX775
MWR-FX3: 3kW Power Coupler for FX773 and FX775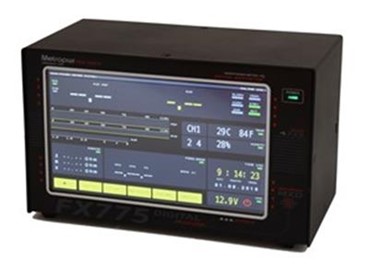 This new device provides sophisticated control over the tonal qualities of your microphone and transmit audio quality. The range of equalization possibilities are virtually unlimited, which makes it possible to custom tailor the audio just the way you want. The FXMASTER features an adjustable noise gate to help eliminate background noise that can mix with speech that makes copy difficult.
Universal microphone and radio matching capabilities make it possible to adapt any type or brand of microphone and then send the output audio to two connected radios (user assembled adapters required). The FXMASTER has three separate front panel transceiver eight-pin round mic input connectors for Icom, Yaesu, Kenwood and other commercial microphones. The rear panel has two 3.5mm balanced mic input jacks, dynamic and electret "Studio." Use a headset mic or a user-supplied XLR to 3.5mm stereo adapter cable to connect three-pin XLR studio dynamic or electret condenser microphones. External supply required for +48V phantom power mics is not included.