For more than two decades, DX Engineering has established a reputation for designing and manufacturing gear of exceptional quality—amateur radio products that exceed expectations on all fronts: reliability, durability, documentation, appearance, and, above all, performance.
Any ham who has ever employed a Genius Clamp in their antenna project, gave their NCC-2 Receive Antenna Phasing System a good workout during a rare DXpedition, replaced a worn-out tower mast bearing with a DX Engineering Advanced Design Thrust Bearing, or thwarted common-mode RFI by installing ISO-PLUS Ethernet RF Filters understands that equipment with the DX Engineering name attached to it is going to be made to the highest standards.
The company's philosophy is the same whether it's a hex bolt hardware set or a transmit four-square hybrid controller: DX Engineering designed and manufactured devices don't get released to our customers until they have been tested…analyzed…modified… refined…retested…scrutinized…and finalized. Why? Because we're hams just like you. And nothing is more frustrating than gear that doesn't work right out of the box.
You can now add the RT4500HD Heavy-Duty Rotator to the long list of DX Engineering products that have been built for hams who won't settle for anything but top-notch equipment. Years of research and development have gone into the device, along with extensive testing that put the rotator through high-usage scenarios far more rigorous than what you'll encounter at your station.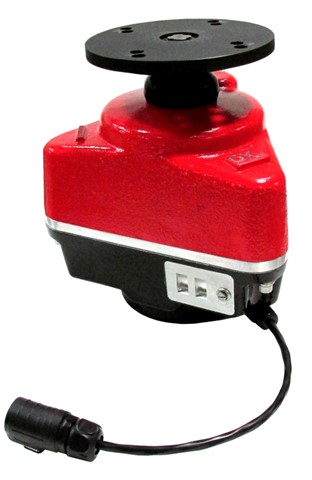 "The rotator was run for many days at 100% duty cycle, well above and beyond what any normal ham would put it through," explained Cory Gibson, W3JL, DX Engineering Operations Manager, noting that the RT4500HD "was one of the largest mechanical design projects DXE has ever undertaken."
"Many improvements were added to the design during the process," he continued. "Not only did a lot of design and engineering go into the rotator, but extensive work went into designing the test fixtures as well. We wanted to push the rotator to the limit. At the end of the day, the DX Engineering RT4500HD Rotator held up to all the grueling tests—it even broke a few of the test fixtures in the process."
Read this OnAllBands article which discusses the rotator's early testing phases and outlines the steps it takes to bring a product like the rotator to market. It all begins by surveying amateur radio operators to find out the kinds of features and benefits they desire in a product and then engineering solutions to create the best possible device.
The results—an azimuth positioning rotator built for worry-free performance in most tower-mounted directional antenna systems, combining high-strength, easy installation, serviceability, and longevity. Operators can take advantage of…
Easy Resetting: Because the rotator does not have mechanical limit switches, users can set soft rotation limits as desired in the controller—to the limits of the installed antenna cables. If the antenna or the mast ever slips, operators can simply reset the controller to the new center of rotation and recalibrate the rotational range. Climbing or antenna mast repositioning is not immediately required.
Superior Rotational Torque: > 4,400 in. lbs. with high ratio worm gear drive powered by an extra-heavy-duty 24VDC motor.
Exceptional Braking Torque: >18,500 in. lbs. by high ratio gear reduction that prevents rotation of the mast-mounted antenna system due to wind.
High Vertical Load Capacity: Internal needle thrust bearing handles up to 2,000 lbs.
High-Compression Heavy-Duty Top Mount Mast Clamps available for 2-inch O.D. or 3-inch O.D. masts.
Precision Movement: Accuracy within +/-0.1 degrees with high-resolution pulse counter controller.
Easy Maintenance: Access panel allows service of pulse counter switch without removing the rotator from the tower.
Built for Longer Life: All steel gears are hardened, high-load gears are welded onto their shafts to prevent slippage, and a larger main gear provides increased strength.
Weather-Protected: Sloped and powdercoated body sheds water; seals at the output shaft, intermediate plate, and access panel keep moisture out; and weep holes make sure it stays dry.
Worry-Free Installation: With its four-bolt standard mount, the triangular-shaped rotator is ideally sized to fit inside any G-series ROHN tower, including 25G. Note: The RT4500HD easily handles larger antenna systems than 25G will withstand.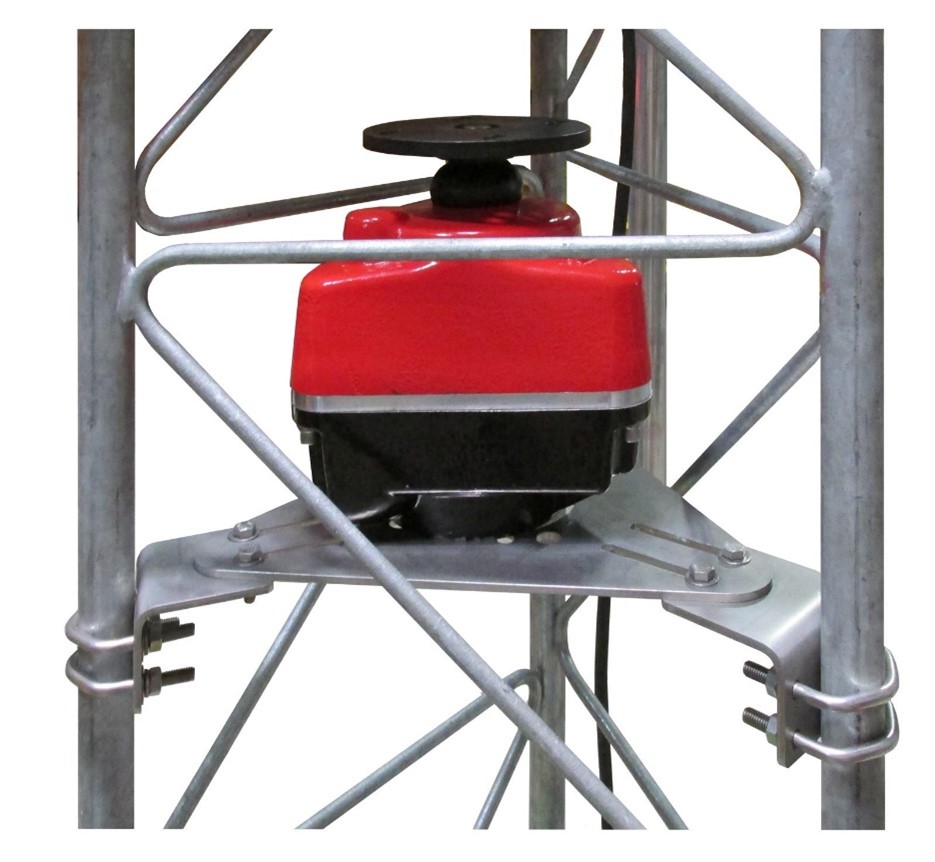 Rotator Top HD Mast Clamps can be purchased separately (DXE-RTMC-2 for 2-inch O.D. mast and DXE-RTMC-3 for 3-inch O.D. mast), or they may be purchased in a combo along with the rotator. Also available are packages which come with the rotator, mast clamp, and either the DX Engineering or microHAM ARCO controller. Rotator control cables are sold separately.
For many more details, read the RT4500HD instruction manual here. Visit DXEngineering.com to order your rotator or rotator package today.