For the team of active operators at DX Engineering, one of the highlights of the ham radio year is using Dayton Hamvention as an opportunity to showcase new DX Engineering branded gear. With the big three-day event (May 19-21) rapidly approaching, OnAllBands thought it would be the perfect time to give you a sneak preview.
DX Engineering/Yagi Mechanical Antenna Design Software Download
Developed specifically for antenna-building enthusiasts, DX Engineering/Yagi Mechanical Antenna Design Software has been built from the ground up to display a greater range of accurate data while streamlining the design and planning of your beam antenna project. This completely new version provides greater flexibility in tubing types, simplified data entry, and automated measurement conversions.
In addition, Yagi Mechanical features:
3D view shows a three-dimensional display of your design's elements and boom with estimated turning radius
Use of round tubing or new alternative tubing shapes are now
supported (square, ellipse, and rectangle)
The ability to design antennas with appropriately sized and tapered elements
Real-world mechanical strength calculations
Real-world wind load calculations
Accurate calculations of multiple tubing overlap and nesting
Tubing size and length Bill of Materials table, with cost estimates
enabled for web-linked parts and tubing sizes with user-defined prices
Files from previous YM versions can be imported into the new version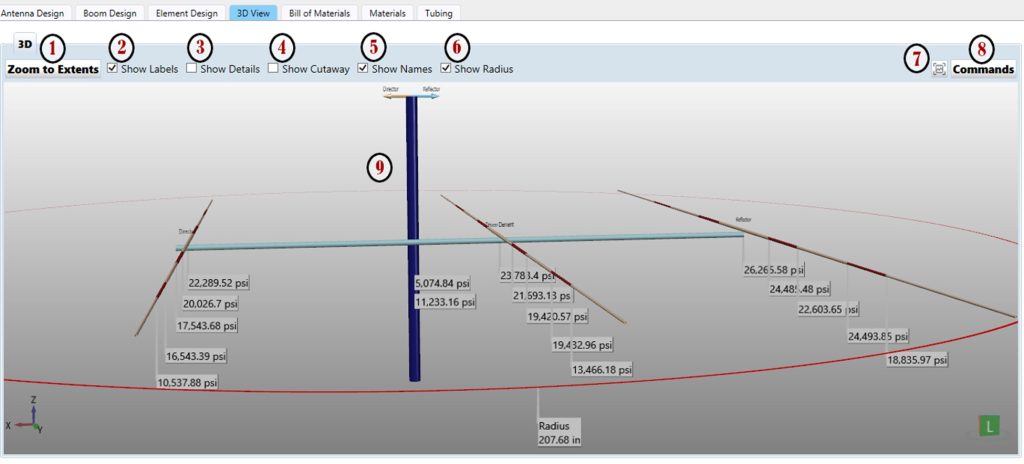 The product listing Overview of the software found at DXEngineering.com contains a web link that provides a free trial version download, or visit YagiMechanical.com to start your free trial and see for yourself the amazing benefits of this significantly upgraded software. Unlock the full version with the purchase of a Yagi Mechanical software license, which is delivered by email typically within two business days.
DX Engineering XB-5 Hexx Beam Antenna
We'll be going into more depth about this all-new antenna later this month. For now, here are the basics: This lightweight directional HF antenna is designed for permanent installations or temporary operations on 20, 17, 15, 12, and 10 meters. Full legal power handling and high performance is achieved with full-size pre-cut wire elements, a patented balanced feeder system, and a new 1:1 balun with mount included. Specialized hardware, a new mast plate, better fiberglass, and simplified assembly make the new XB-5 model DX Engineering's best Hexx Beam ever. It includes simplified spacers for the full-length wire elements with no losses, improved SWR bandwidth, and great front-to-back performance.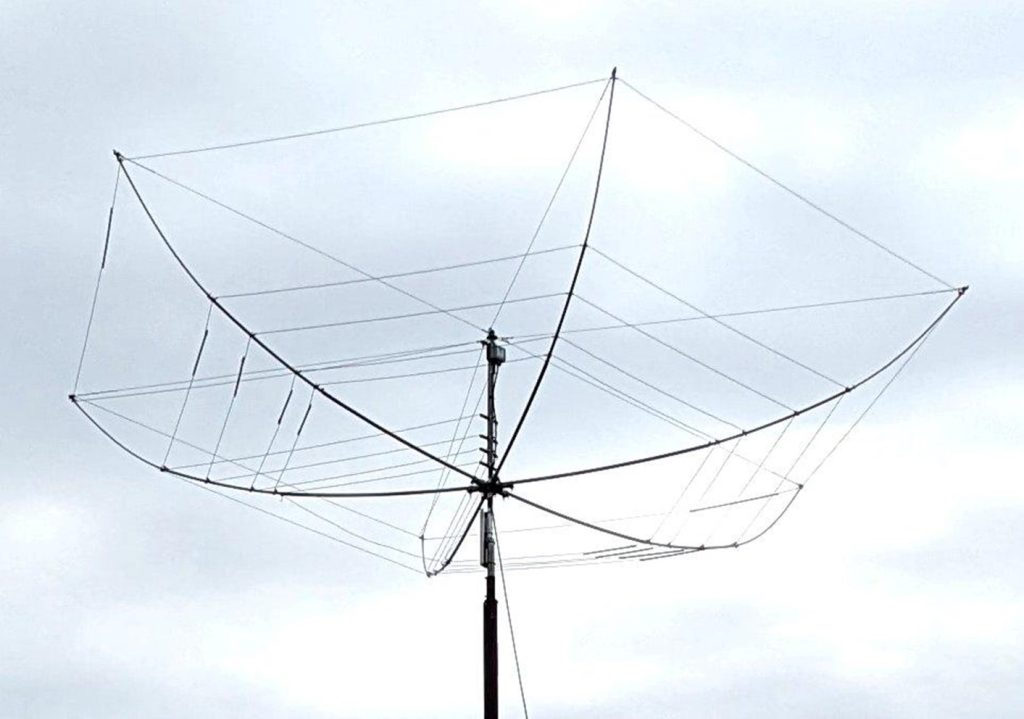 Enjoy years of flawless operation from this extensively tested, ruggedly built, and precision-engineered azimuth positioning rotator made to work with most tower-mounted directional antenna systems. Take advantage of its superior rotational torque; high vertical load capacity; accurate movements within +/-0.1 degrees; worry-free installation; easy maintenance; hardened, all-steel gears and larger main gear for longevity and added strength; and weather-protected body. Purchase the rotator separately or as a combo with the DX Engineering plated-steel HD Mast Clamp (2″ or 3″) plus controller (either the microHAM ARCO or DX Engineering model). Also available as a package with rotator and mast clamp only.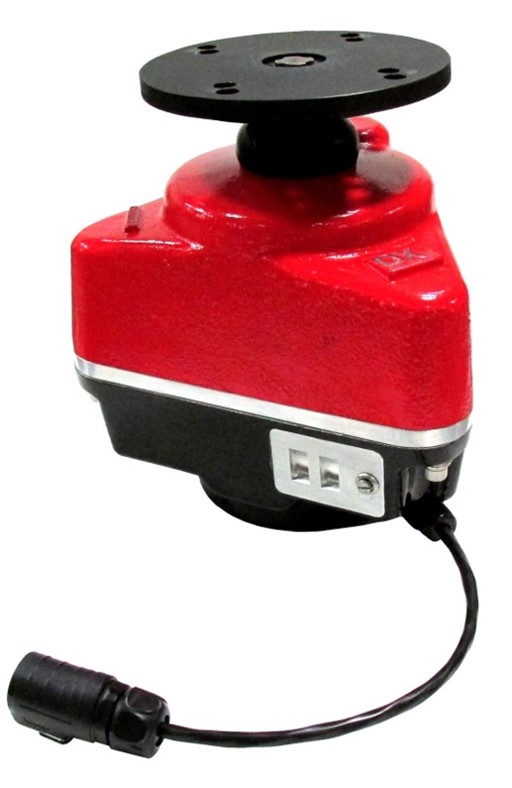 DX Engineering Receive Short Element Active Vertical (RSEAV) Antenna
Take advantage of excellent low-noise radio frequency reception from VLA to HF with DX Engineering's upgraded, sleek, durable, and stealthy Receive Short Element Active Vertical Antenna, featuring the completely new AVA-3 Active Matching Unit. The AVA-3's state-of-the-art broadband operational amplifier design works as a high-impedance buffer for the connection between a short element and RG6U 75-ohm coax. Benefits include High Third Order Intercept performance of +39dBm for superior strong-signal handling equal to top transceivers, and consistent unit-to-unit gain and phase for greatly improved array performance.
The RSEAV-1 also comes with a non-conductive, predrilled mounting plate for easy installation; 8′, 6″ aluminum tubing three-piece whip; element connection wires with ring and fork terminals; and stainless clamps and hardware. The DXE-RSEAV-1FVI package comes with feed line voltage injector bias tee and 120VAC to 12VDC power source. Antennas also available in sets of 2, 4, and 8.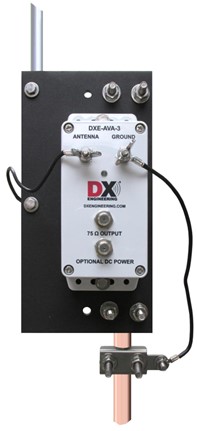 DX Engineering Aluminum Radio RF Ground Plane Kits
For hams who may have been on the fence about purchasing the DX Engineering Copper Radio RF Ground Plane Kits, DX Engineering now offers a less expensive but still effective solution. A new aluminum version of the Radio RF Ground Plane Kits has also proved effective in reducing stray RF pickup by indoor radio equipment and interconnecting cables. Like its copper-made cousin, the aluminum kits include a pre-drilled 1/16-inch-thick aluminum sheet available in three sizes (13″ x 10″, 16″ x 16″, or 20″ x 20″) that is placed under your HF radios, microphones, and other devices, and connected to your existing grounding bus.

Be sure to stop by to see us at the Greene County Fair and Exposition Center in Xenia, Ohio to check out the above products and other new and legacy equipment from DX Engineering, including DX Engineering Premier Telescoping Carbon Fiber Masts and Ferrite RFI suppression packages. Also check out transceivers, antennas, audio equipment, antenna analyzers, wattmeters, RF vacuum tubes, rotator controllers, and more from the biggest names in amateur radio on display in Building One, booths 1207-1210, 1307-1311, 1407-1411, and 1508-1511.