Editor's Note: Every month, DX Engineering features QSL cards from our team members' personal collections. To highlight upcoming DXpeditions, we'll be displaying a few of our favorite cards along with details about what it took to make these contacts. We're excited to share some of the special cards pulled from the thousands we've received over the years. We look forward to seeing your cards as well!
Jamaica QRV in April
While not a particularly difficult DXCC entity to contact in North America, here's an excellent opportunity for newbie DXers or veteran hams looking to fill bands to make contact with Jamaica this April. From April 19-23, KC8WVG as KC8WVG/6Y is scheduled to be operating holiday style on 40-10M SSB.
Jamaica (6Y), a 4,240-square-mile island country in the Caribbean Sea, was the 203rd Most-Wanted DXCC Entity per Clublog as of March. With a population of 2.8 million, it is the third most-populous English-speaking country in the Americas behind the United States and Canada, and the fourth most-populous country in the Caribbeans behind Cuba, Haiti, and the Dominican Republic. It stands as one of the Caribbean's biggest tourist destinations, boasting more than 2.5 million visitor arrivals in 2022. The name Jamaica comes from its Taino-Arawak name, Xaymaca (land of wood and water).
Just for fun, we checked to see how Jamaica's ranking of 203rd on the DXCC Most-Wanted List compared to other islands referenced in the Beach Boys 1988 hit "Kokomo." Here's the breakdown:
Montserrat: 151st
Port Au Prince (Haiti): 168th
Bermuda: 178th
Bahamas: 186th
Martinique: 231st
Aruba: 244th
So now you know.
Of far greater note from a musical perspective, Jamaica is the birthplace of Bob Marley (February 6, 1945 to May 11, 1981), the legendary singer and songwriter who is considered one of the leading pioneers of reggae. Take a listen to the infectious "One Love" for a sampling of his genius.
QSL Cards
The active hams at DX Engineering have had great success contacting Jamaica over the years (a good reason to contact them for help with your gear if you'd like to do the same). Here are a few of the QSL cards from their collections.
Tom, KB8UUZ, DX Engineering technical writer, has made contact with Jamaica 37 times. Here are just a couple of Jamaica QSL cards from his collection: 6Y9V, June/July 2010, 40/20/15M SSB; and 6Y5MM, 10M SSB. This card ranks high on our list of all-time favorite QSLs!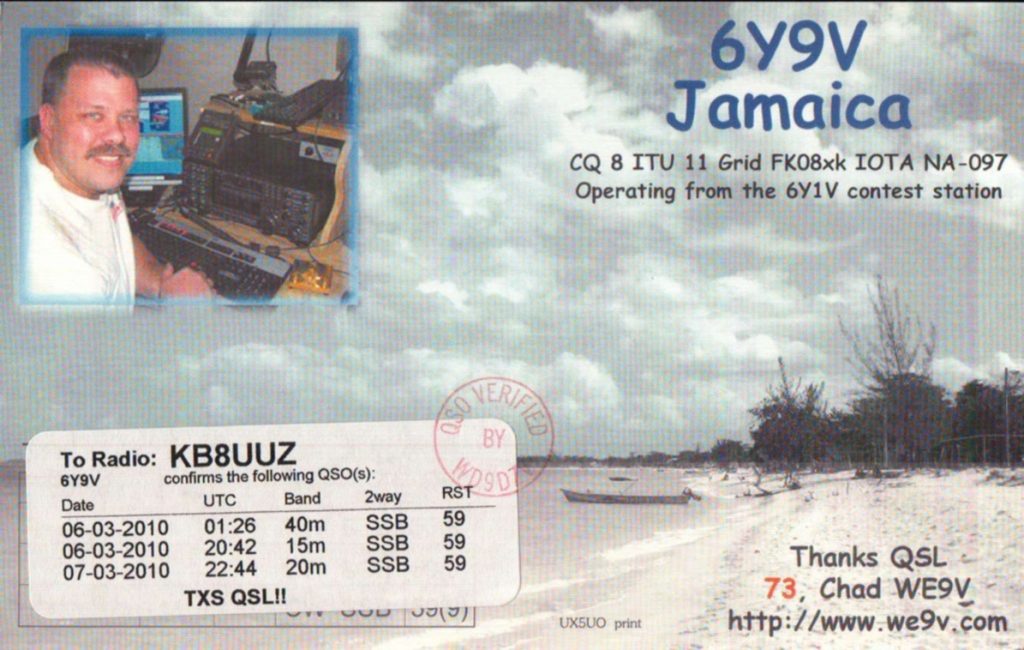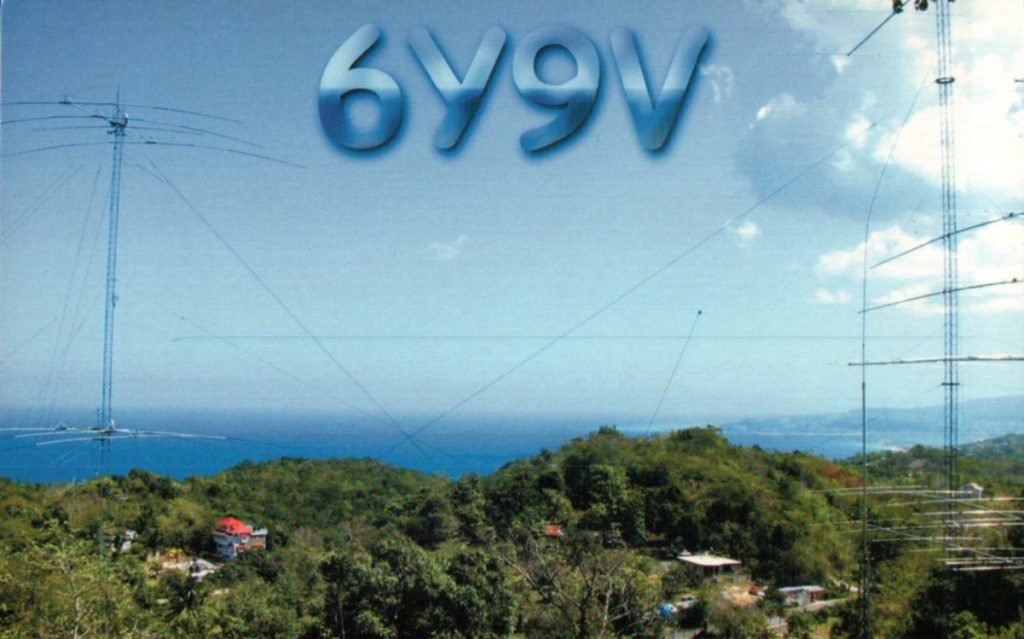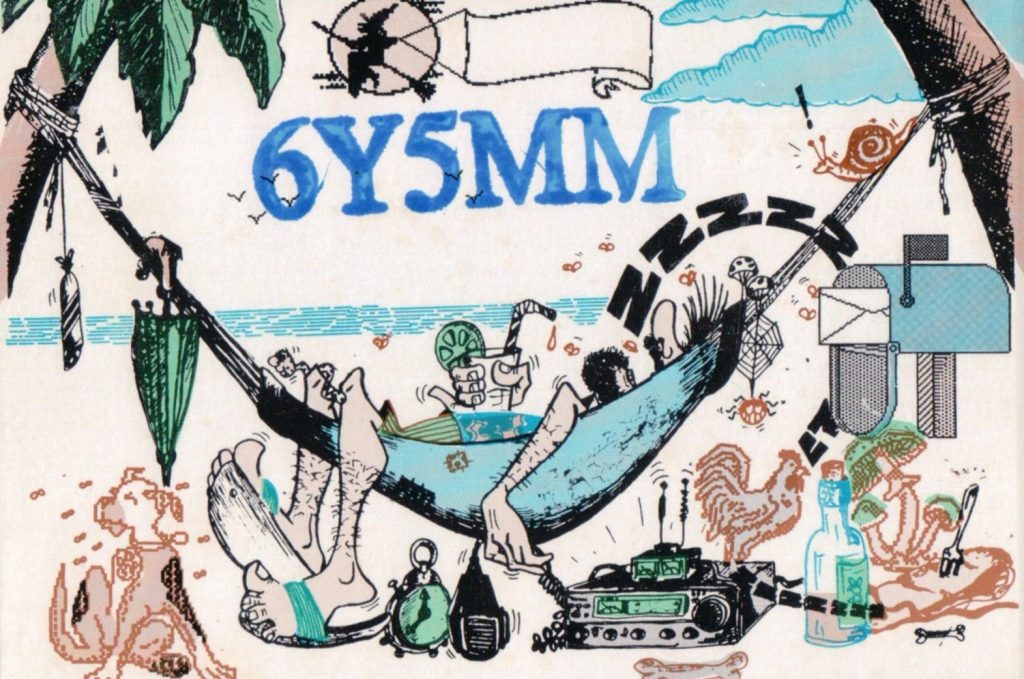 Wayne, K8FF, DX Engineering customer/technical support specialist, received this QSL card from the JH3JYS/6Y5 DXpedition from Kingston, Jamaica's capital and largest city. Kingston's metropolitan area has a population of around 1.2 million. The city's tourism, apparel manufacturing, and shipping industries play a major role in Jamaica's economy.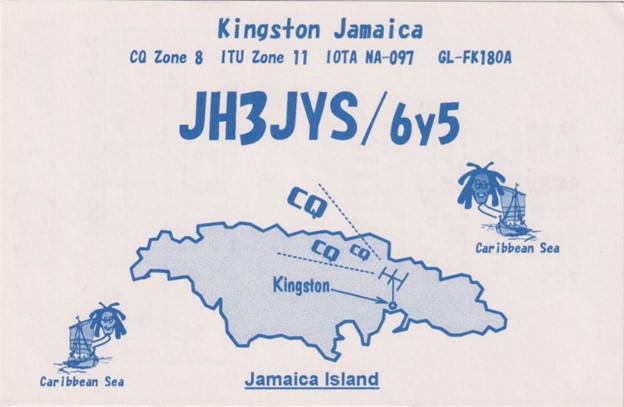 Dave, K8DV, DX Engineering customer/technical support specialist, reached 6Y8XF in March 2009 on 20M CW, and 6Y1V in October 2006 on 40M SSB.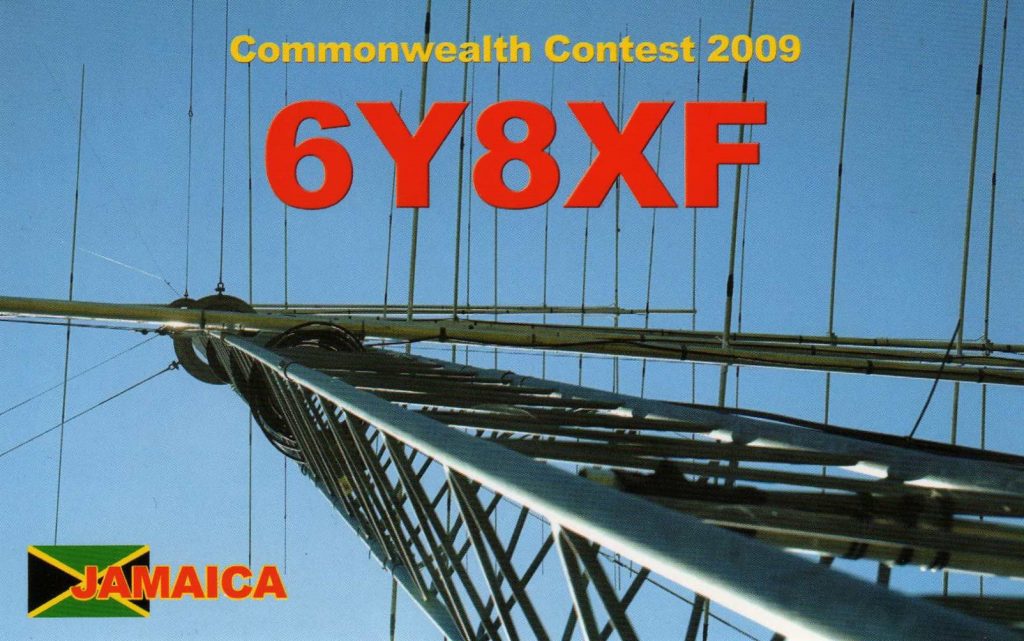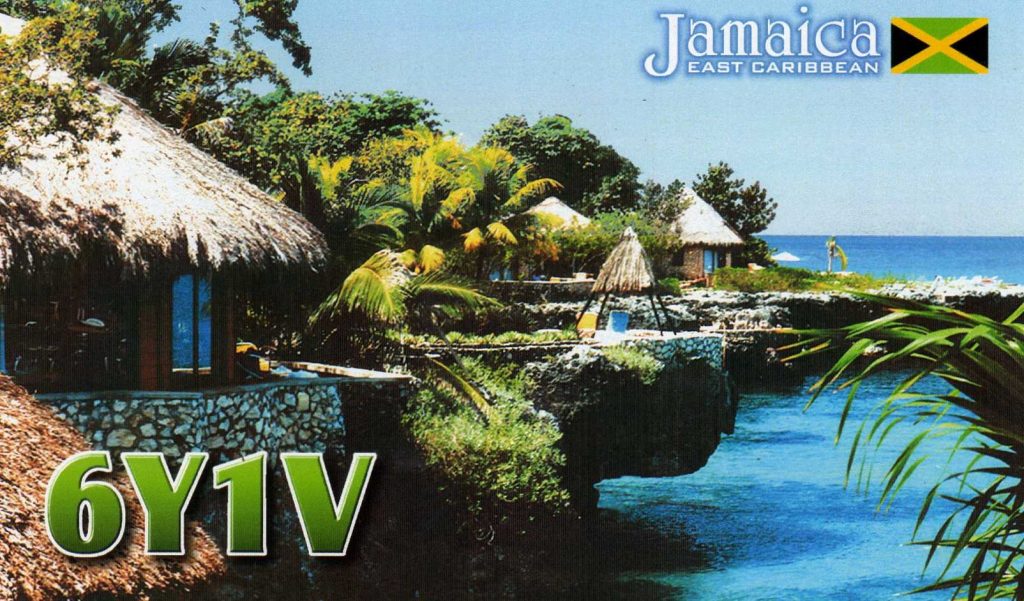 Want to upgrade your DXing capabilities? The Elmers at DX Engineering are here to lend an ear. Reach out to them at Elmer@DXEngineering.com. Find everything you need at DXEngineering.com to up your game, including transceivers, antennas, amplifiers, headsets, and more.