Editor's Note: Every month, DX Engineering features QSL cards from our team members' personal collections. To highlight upcoming DXpeditions, we'll be displaying a few of our favorite cards along with details about what it took to make these contacts. We're excited to share some of the special cards pulled from the thousands we've received over the years. We look forward to seeing your cards as well!
The Republic of Benin QRV in October
DX chasers still have an opportunity to make the Republic of Benin an ATNO or fill bands thanks to the multi-operator TY0RU DXpedition, which is scheduled to be active on 160-6M, CW, SSB, and FT8 until October 26. As of September, Benin (a small, agriculturally dependent nation in West Africa) ranked as the 114th Most-Wanted DXCC Entity per Clublog. Visit the TY0RU website for up-to-date information.
About Benin
Benin has a population of 11.7 million, ranking it as the 29th largest African nation based on number of people. Benin's 44,310 square miles (roughly the size of Pennsylvania) puts it at 38th among African nations in terms of land area, which leads us to today's QSL Card geography question. Can you name the African nations with the largest and smallest square mileages? Answer is below. If you can't wait for at least half of the answer, the smallest sovereign African nation—in land area and population—was featured not too long ago in this OnAllBands post.
The majority of Benin's population can be found in the southern part of the country. Its official capital and second-largest city (population 223,500) is Porto Novo, also called Hogbonu and Ajashe. Benin's largest city, economic center, seat of government, and site of many DXpeditions is Cotonou, which has a population estimated as high as 2.4 million. The former French colony of Benin, then known as Dahomey, was granted autonomy by France in 1958 and full independence on August 1, 1960, a date which is celebrated annually as Independence Day. Benin's official language is French.
Some More Tidbits
The recent movie "The Woman King," starring Viola Davis, tells the story of the Agojie, an all-woman army of the Dahomey Kingdom (now the southern region of Benin). Known for their fearlessness, Agojie warriors—the only documented frontline female soldiers in modern warfare history—were commonly referred to as Dahomey Amazons.
In 2010, a Minnesota-based nonprofit, Baseball in Benin, began its work to grow the sport of baseball among youth in the country. Learn more about the organization here. Baseball and softball in Africa, which are governed by the WBSC Africas, is far more prevalent in the southern part of the continent. Widely recognized as the leading participant, South Africa has sent teams to the Amateur World Series among other events. In 2012, a group from Uganda became the first African team in the Little League World Series. The first African-born player to make the Major Leagues was South African Gift Ngoepe, who played 28 games in 2017 for the Pittsburgh Pirates before being traded to the Toronto Blue Jays the following year.
QSL Cards
The active hams at DX Engineering have had great success contacting Benin over the years (a good reason to contact them for help with your gear if you'd like to do the same). Here are a few of the QSL cards they pulled from their collections.
Mark, W8BBQ, DX Engineering customer/technical support specialist, made several SSB contacts with TY1KS operating from Grand-Popo in October 2011. Grand Popo is a coastal fishing village in southwestern Benin with a population of around 57,500. It is the site of a large annual Vodou festival, though it is estimated that practitioners of Vodou, also known as "Vodun" or "Vodoun" (the spelling "voodoo" is considered derogatory) account for about one-tenth of Benin's population. Vodou is said to have originated in what is now known as Benin. The large majority of Benin's population is either Christian (48%) or Muslim (30%) per the 2013 census.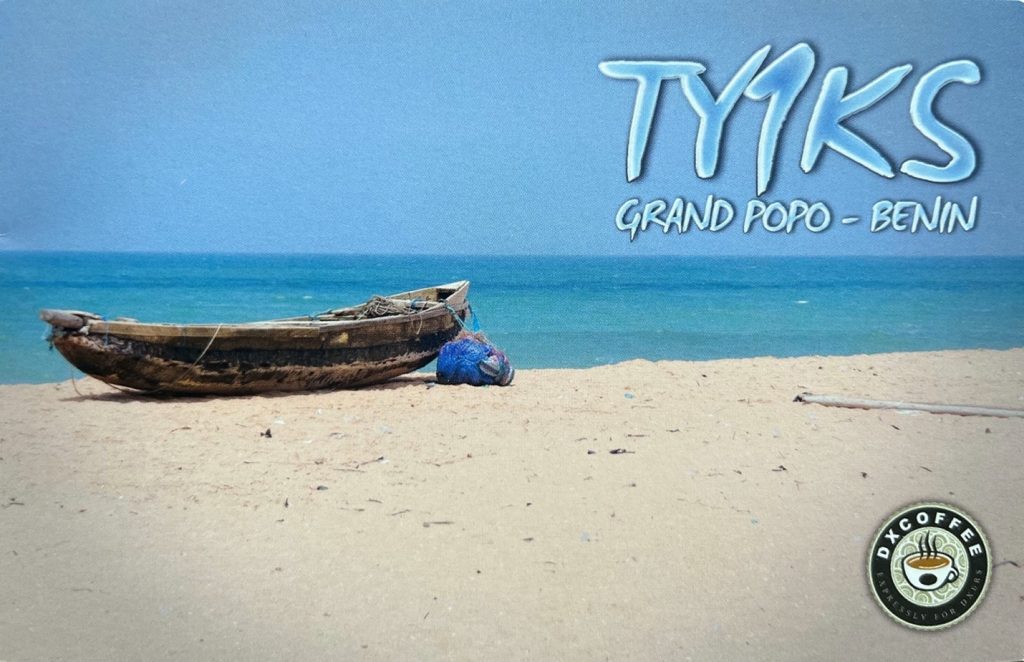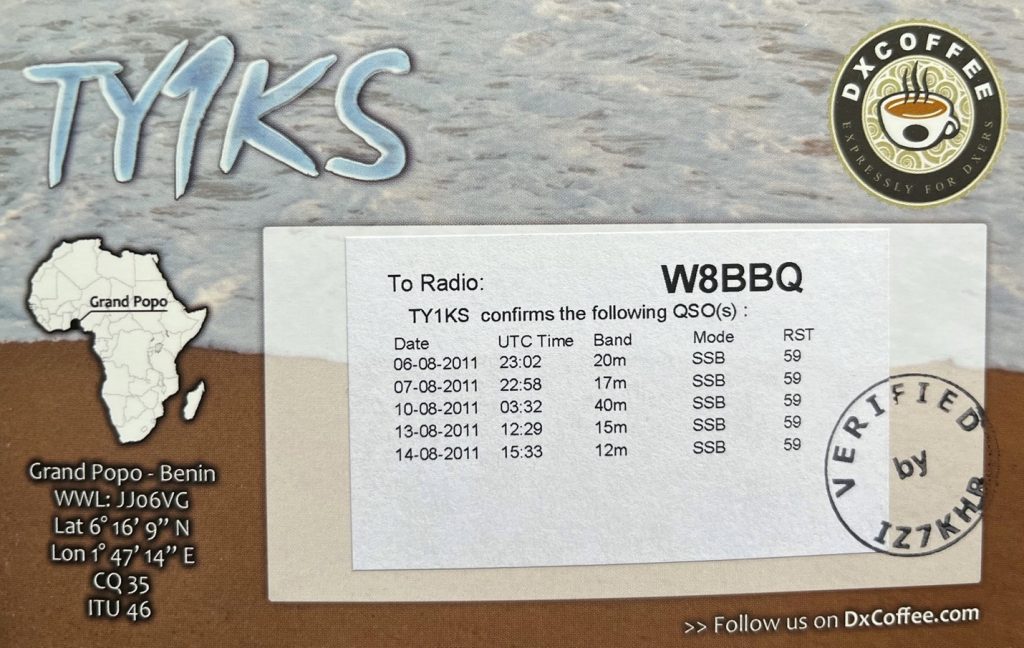 Tom, KB8UUZ, DX Engineering technical writer, received this card from the Italian DXpedition Team's TY1AA operation in September 2014. The Italian DXpedition Team, highly regarded for their numerous successful ventures to Africa, recorded 81,000 QSOs, with nearly 26,200 unique contacts. Read more about the group in this OnAllBands post from April.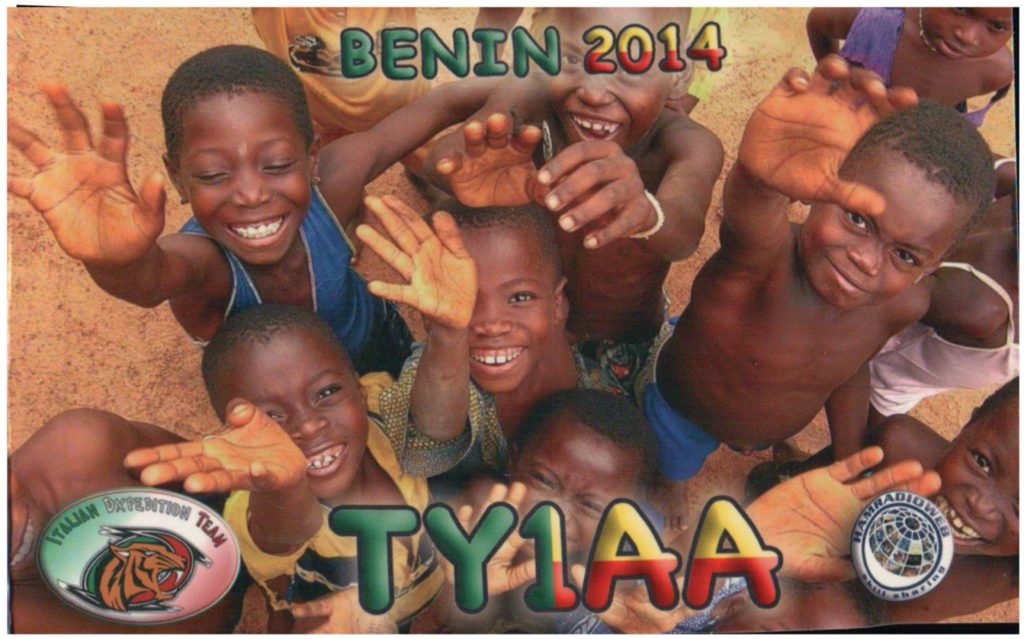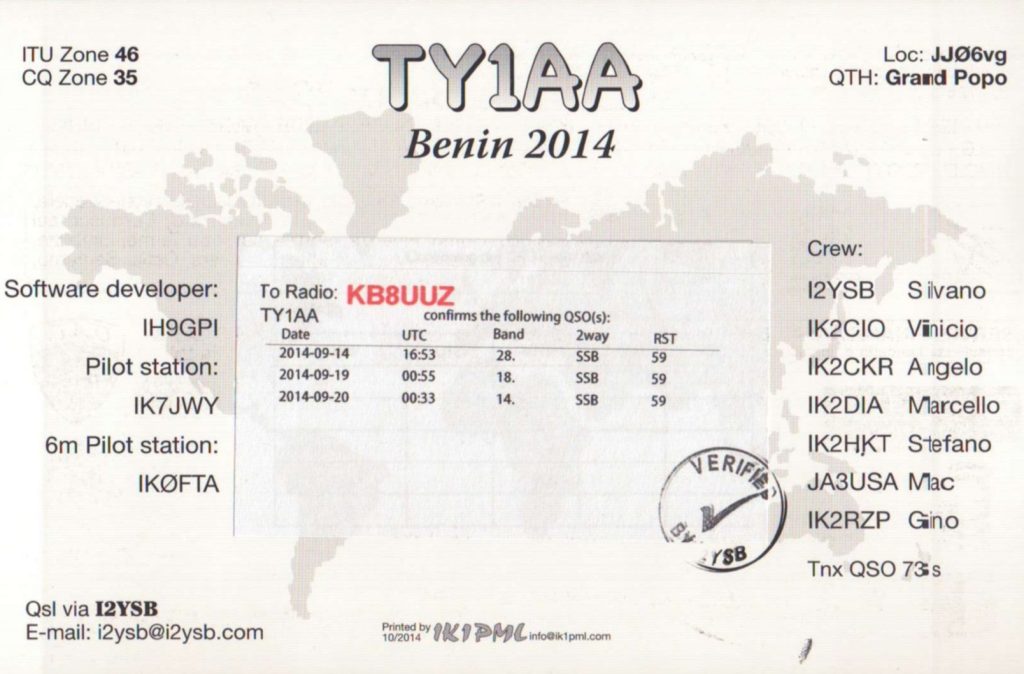 George, K3GP, DX Engineering customer/technical support specialist, pulled three cards from his QSL collection: TY4DX, August 2002; TY5WP, March 2006; and TY4TW, March 2006.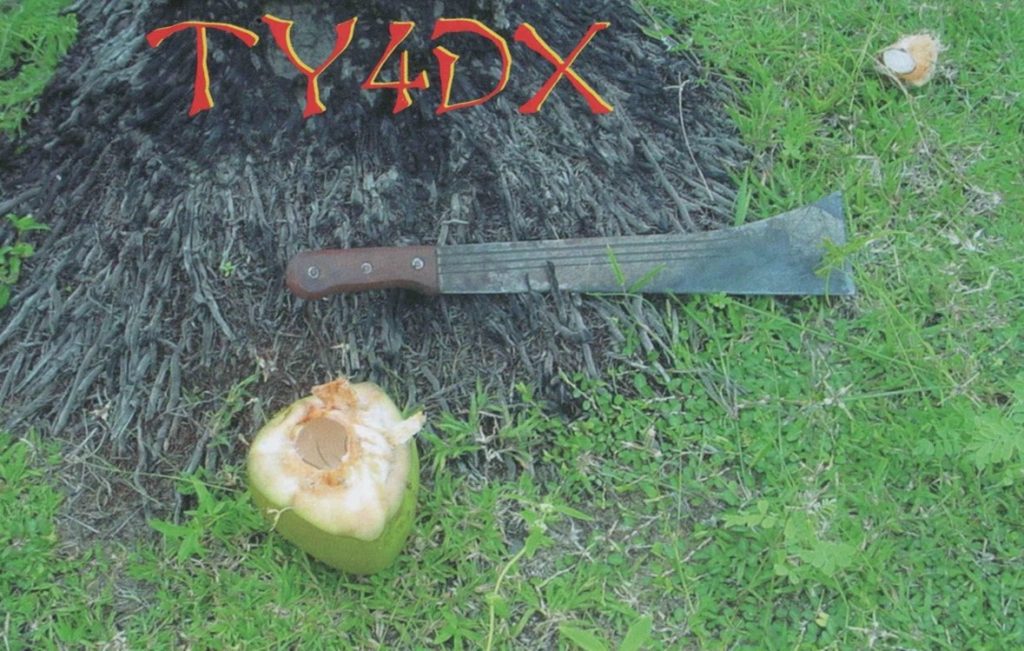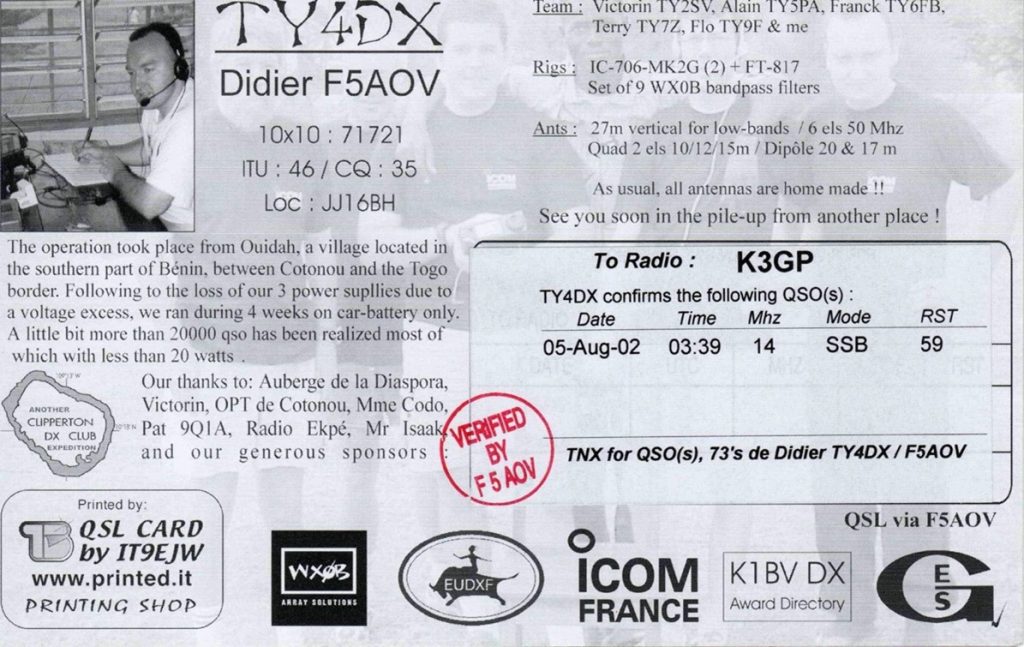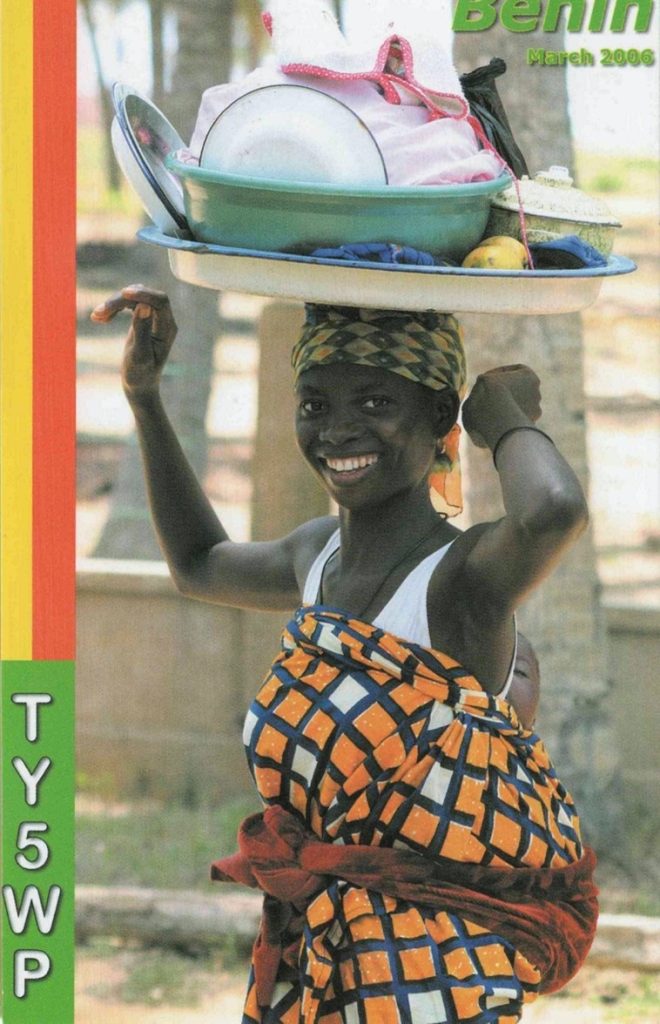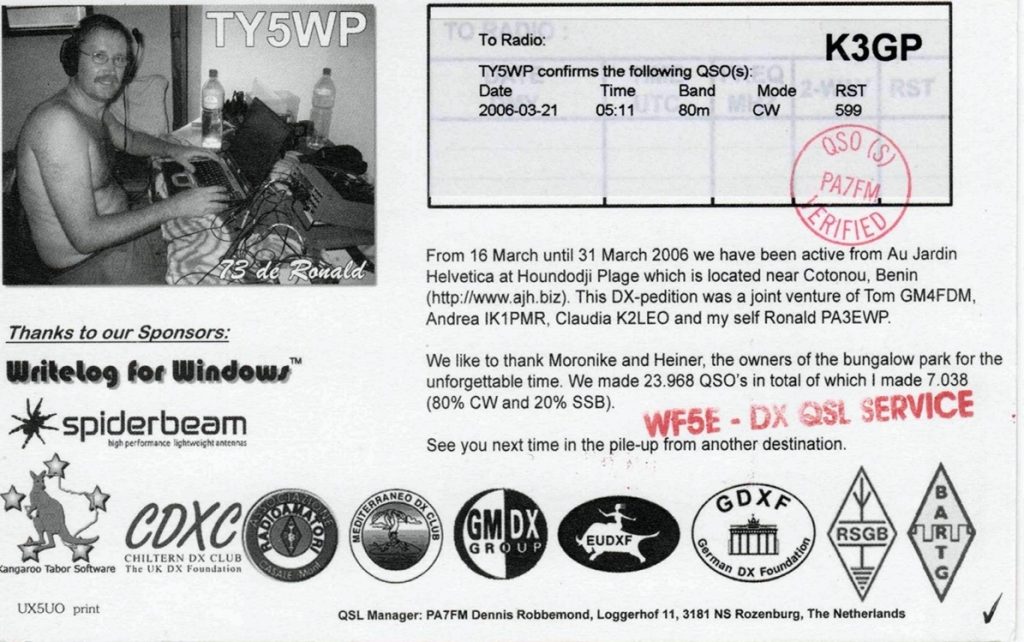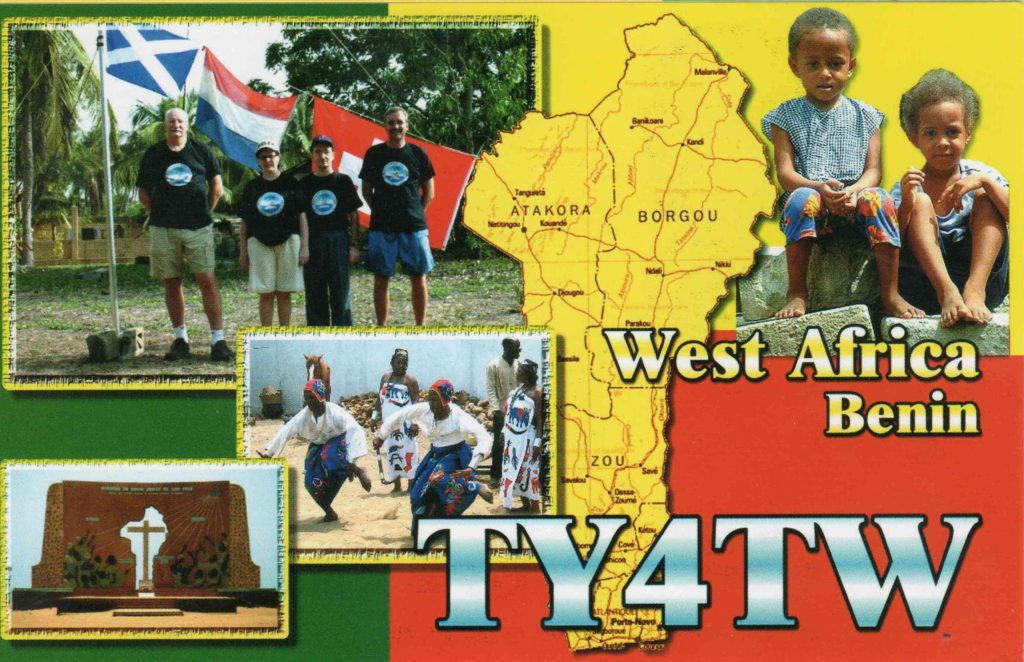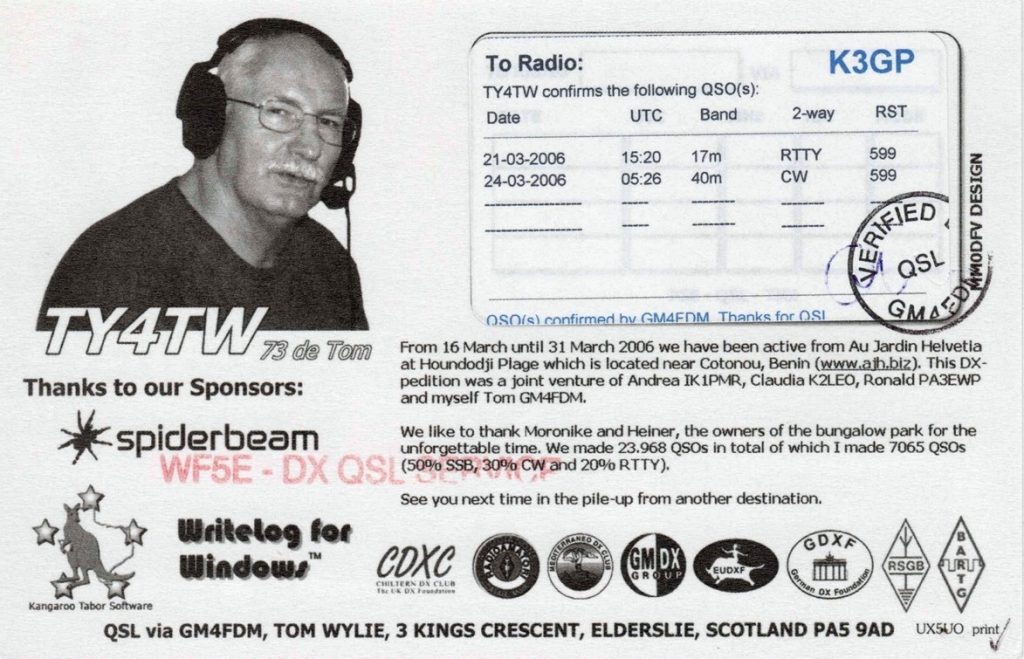 Dave, K8DV, DX Engineering customer/technical support specialist, reached TY5MR in March 2006 on 20M CW.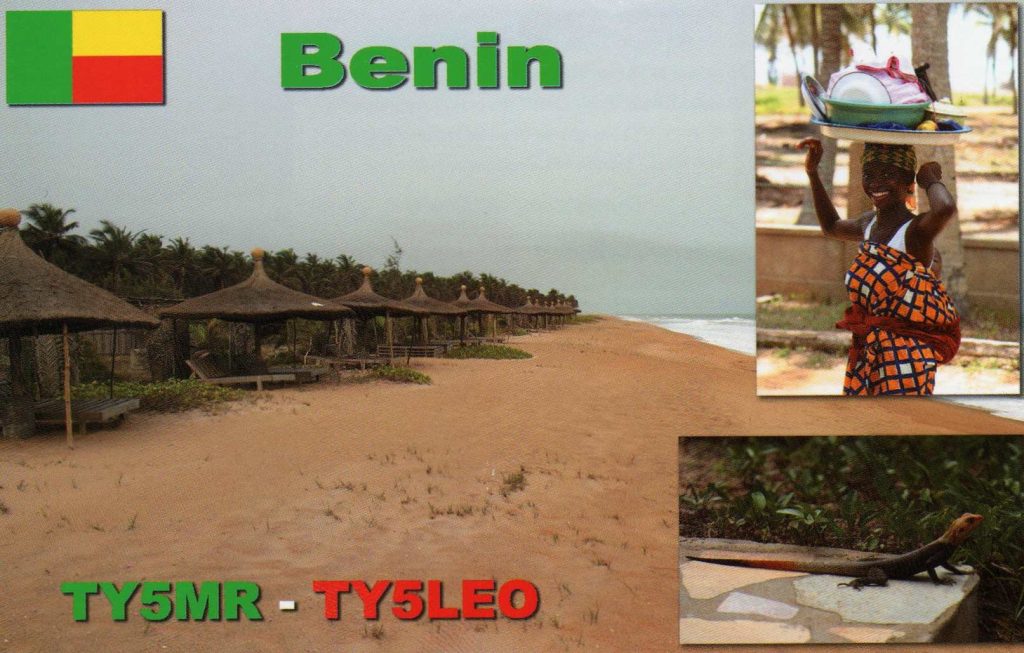 Scott, N3RA (old callsign, WR3G), DX Engineering sales manager, received this card from the Norwegian-led, ten-day TY8G DXpedition in September 1995. Wayne, K8FF, DX Engineering customer/technical support specialist, received the card as well.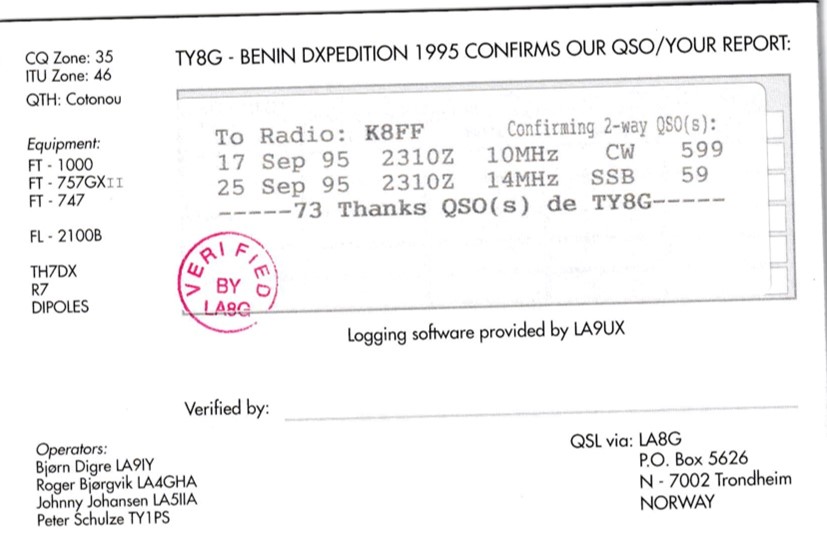 "I'll take Big and Small African Nations for $1,000, Mayim."
Back to our geography question. Benin is one of the relatively smaller African countries in terms of size. Which African country ranks as the largest? What about the smallest? If you said Algeria (919,595 square miles) for the largest, go to the head of the class! It ranks just above the Democratic Republic of the Congo (905,600 square miles). For some perspective, you could easily fit Alaska (663,268 square miles) into either country. For the smallest…drum roll please…Seychelles, which measures a mere 177 square miles.
No matter the size of your DXing aspirations, the Elmers at DX Engineering are here to help you achieve your goals. Reach out to them at Elmer@DXEngineering.com. Find everything you need at DXEngineering.com to up your game, including transceivers, antennas, amplifiers, headsets, and more.