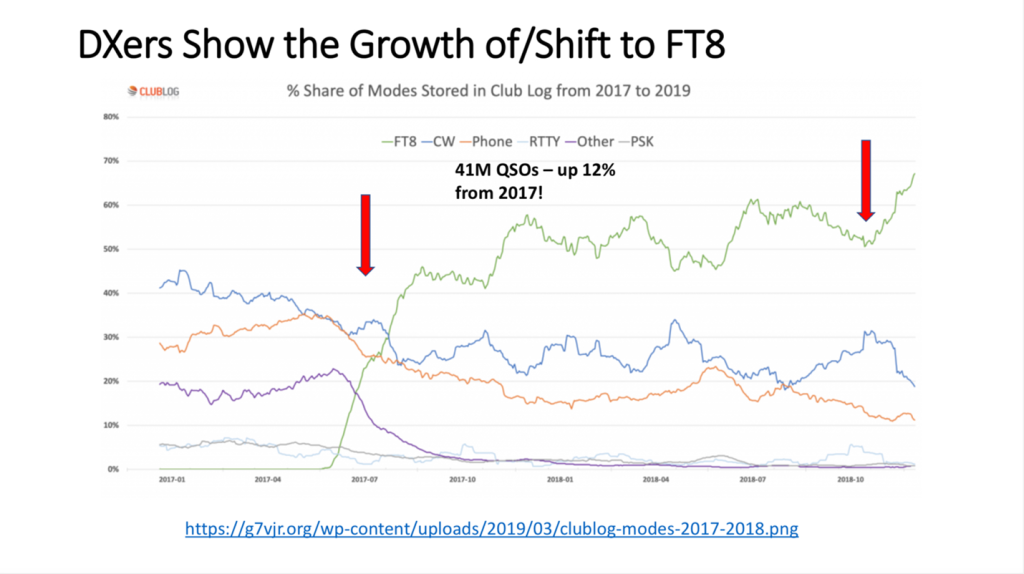 Some types of automation have long been accepted in contesting: keyers, DVKs, keyboard CW, auto-repeat CQ, history files, and decoders for RTTY. Other types of automation have not been accepted or are considered to be assistance: decoders for CW, multi-channel decoders/displays like skimmers, and auto-running or auto-S&P.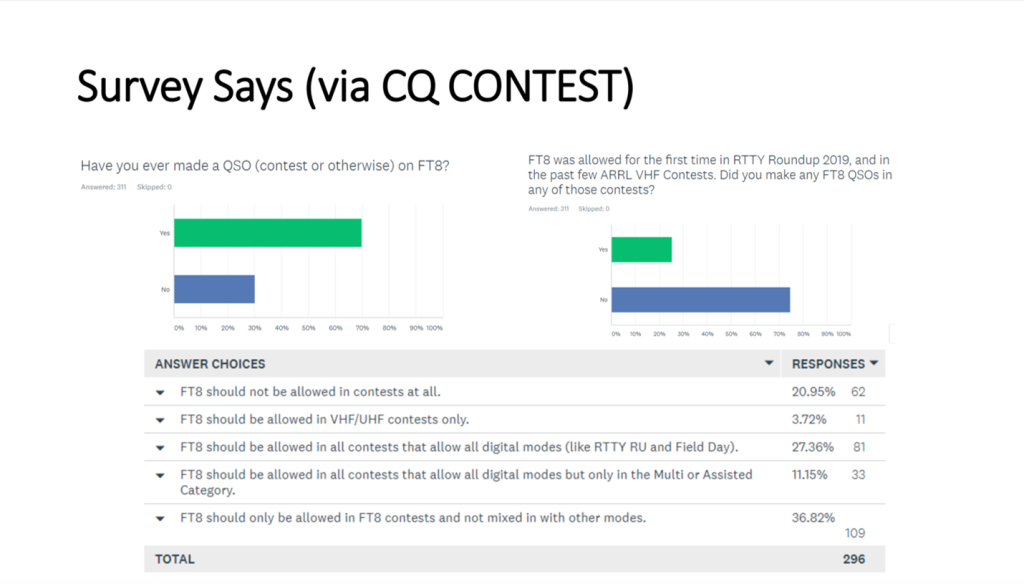 Simultaneous signals from one station on one band is generally prohibited in contests. Splatter on SSB, key clicks on CW, and overdriven AFSK are all considered bad. In addition, working split is frowned upon. Fox and Hound mode supports up to five simultaneous TX data streams but cannot be used for contest mode.
It is interesting to me that on the day that this article was due, I received an email invitation to an FT8 contest:
WW Digi DX Contest, August 27/28

KE8FMJ

Please consider participating in WW Digi DX Contest.

FT4 and FT8 are used, with separate contest subbands as described in

Normal FT8 QSOs are valid in the WW Digi contest, so you can

give points and multipliers on standard FT8 frequencies.

Please allow stations already worked to call you again and

answer CQ with TX1 (giving your locator).

We kindly ask you for your LOG even if you made just a few normal QSOs in the 24-hour contest period.

Adif format can easily be converted to cabrillo format on

https://ww-digi.com/adif/ page.

Thanks a lot, 73

Questions? Share them in the comments below or email me at KE8FMJ@arrl.net.