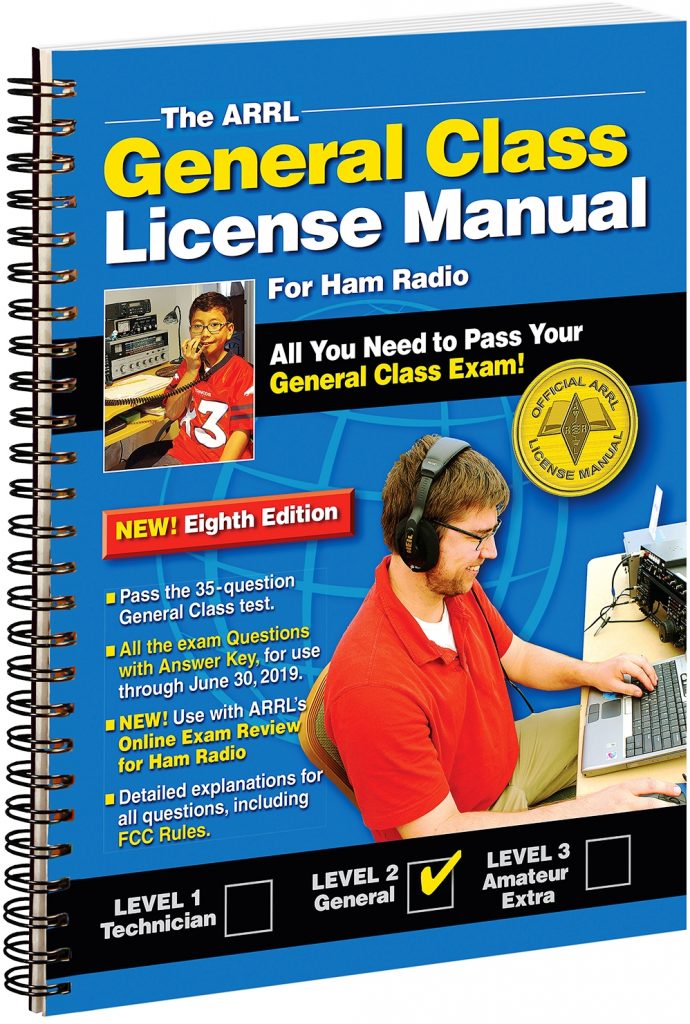 We've talked a great deal in our Word of the Day column about what you can do with an Amateur Radio Technician Class License, including operating in the popular 2 meter band, making contacts via satellites, participating in EMCOMM activities, and getting your feet wet in the HF bands (CW on 80/40/15M and CW, voice and digital modes on 10M).
While there are numerous ways to have fun with your Technician Class License, obtaining a General Class License will open up many new operating and experimentation vistas, most notably easier worldwide communication on the HF bands—160 through 10M in all modes. Here is a quick guide to frequency privileges for General Class License holders. We'll explore the Extra Class License in a future post.
The General Class test is 35 multiple choice questions addressing subjects geared for more advanced operators. A Morse code test is no longer required. Our advice: If you're serious about the hobby, read the ARRL General Class License Manual (available from DX Engineering) from cover to cover. Then delve into supplemental material if you have the time. Even though it's not required, learning CW (Morse code) will be an invaluable skill if you're interested in emergency communication, DXing, and contesting.
Finally, passing the test by simply memorizing the pool of General Class questions may earn you a license, but it will leave you in the dark about important principles you'll need to know to be an effective operator and solid on-air citizen.