Also check out the Geochron Digital Atlas 2 4K and ARRL License Manuals
In Part 2 of our Holiday Gift Guide for Hams, we'll be looking at some popular items that are sure to let the amateur radio enthusiasts in your circle of friends and family know you really went all out this year.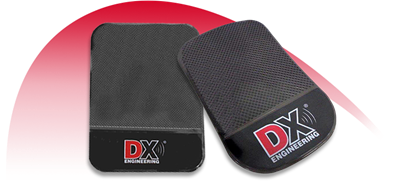 For the Morse code fans on your list, you can't go wrong with DX Engineering PaddlePads. Here's what a few satisfied operators have said after adding these ingenious accessories to their CW setups:
"Great product for any CW ops. These mats do exactly what they are supposed to do. My bug, paddles, andstraight key don't move at all anymore. I don't know why I waited so long."
"I expected a good pad for the desktop, but this one is amazing. It will not budge while in use but is easily moved around on the desk. A great item!"
"Nice. Works like it's bolted to the desk!"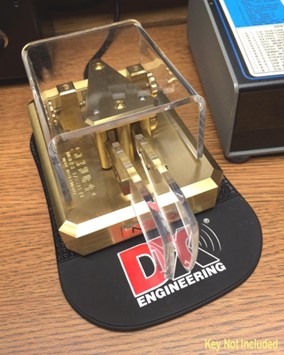 DX Engineering PaddlePads are the perfect way to keep your CW instruments from traveling when you're working the world, practicing Morse code, or contesting. These soft, pliable, and washable friction pads come in two sizes (5.4″ deep x 3.4″ wide and 8.3″ deep x 6.2″ wide) to accommodate everything from tiny, lightweight paddles to the large, heavy paddles of today and yesteryear. You'll be amazed at how the gel-pads feel "sticky" to the touch but use no adhesives that leave sticky or oily residue.
Only 1/16″ thick, the DX Engineering-logoed pads also make nice gifts for the non-hams in your orbit since they can be used on any relatively flat surface to prevent a range of things from sliding.
In addition to PaddlePads, you can find other CW gifts (straight keys, paddles, electronic keyers, code practice oscillator kits, and more) at DXEngineering.com.
Know someone who has expressed interest in getting their ticket? What about the friend from your amateur radio club who keeps talking about upgrading to General or Extra Class? Are you getting tired of all this talk with no action? Then give a gift this holiday season that will benefit both you and the lucky recipient—license manuals that will encourage them to hunker down and study!
DX Engineering carries the 5th edition of the ARRL Ham Radio License Manual. The 256-page, spiral-bound reference includes the entire Technician exam question pool with answer key, along with sound advice on selecting your equipment, setting up your first station, making your first contact, and much more, including these topics:
Radio and Signals Fundamentals
Electricity, Components, and Circuits
Propagation, Antennas, and Feed Lines
Amateur Radio Equipment
Communicating with Other Hams
Licensing Regulations
Operating Regulations
Safety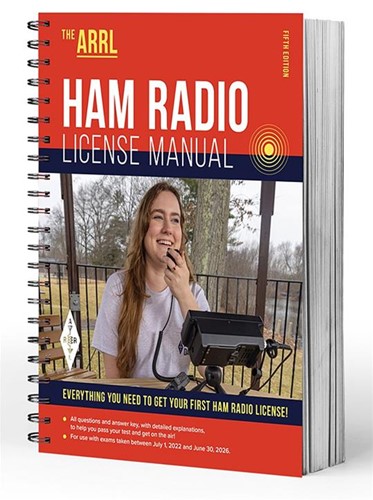 Be sure to let your gift recipient know there's a world of on-air activity they can enjoy with a Technician license. Check out this excellent article from Sean, KX9X, "Beyond Your Local Repeater: 15 Things to Do with a Technician License."
For the folks on your list who are already hams, DX Engineering carries the 304-page, spiral-bound ARRL General Class License Manual, 10th Edition; and the 496-page, spiral-bound ARRL Extra Class License Manual, 12th Edition.
Also find license manual study guides from W5YI and Ham Radio School at DXEngineering.com.
While we're on the subject of essential reference books, OnAllBands also recommends Grounding and Bonding for the Radio Amateur, 2nd Edition, by Ward Silver, N0AX. It's a practical gift any ham will surely appreciate.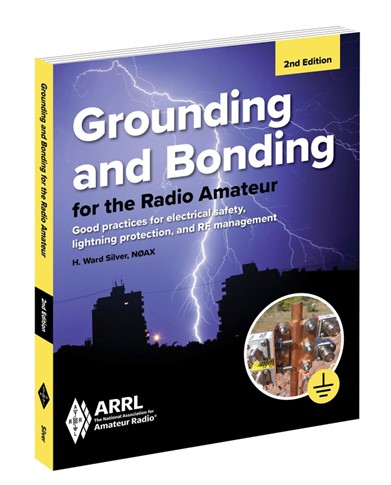 Want to watch a ham's face light up like the tree at Rockefeller Center? Give them an antenna analyzer from RigExpert or Comet.
These powerful and compact analytical and troubleshooting tools let you perform a variety of functions, including measuring the capacitance or inductance of reactive loads, checking coaxial cable assemblies, tuning an antenna to resonance, and performing antenna SWR and impedance measurements.
Choose traditional RigExpert analyzers covering frequency ranges from 0.06-35 MHz to 0.1-2,000 MHz. The four models of compact and popular RigExpert Stick Antenna Analyzers, weighing an easy-to-transport 6.5 ounces, come in these coverages: 0.06-230 MHz (STICK 230), see below; 100 kHz-500 MHz (STICK 500); 0.1-600 MHz (STICK PRO); and 0.1-1,000 MHz (STICK XPRO).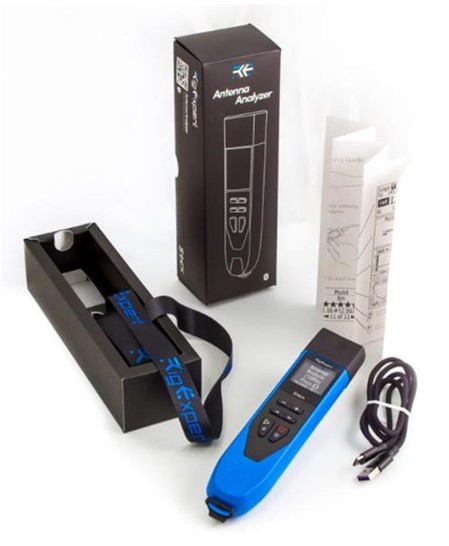 Also available is Comet's CAA500MARKII Antenna Analyzer (1.8-500 MHz), featuring a cross-needle analog function and full-color TFT LCD that shows SWR and total impedance with R and X values.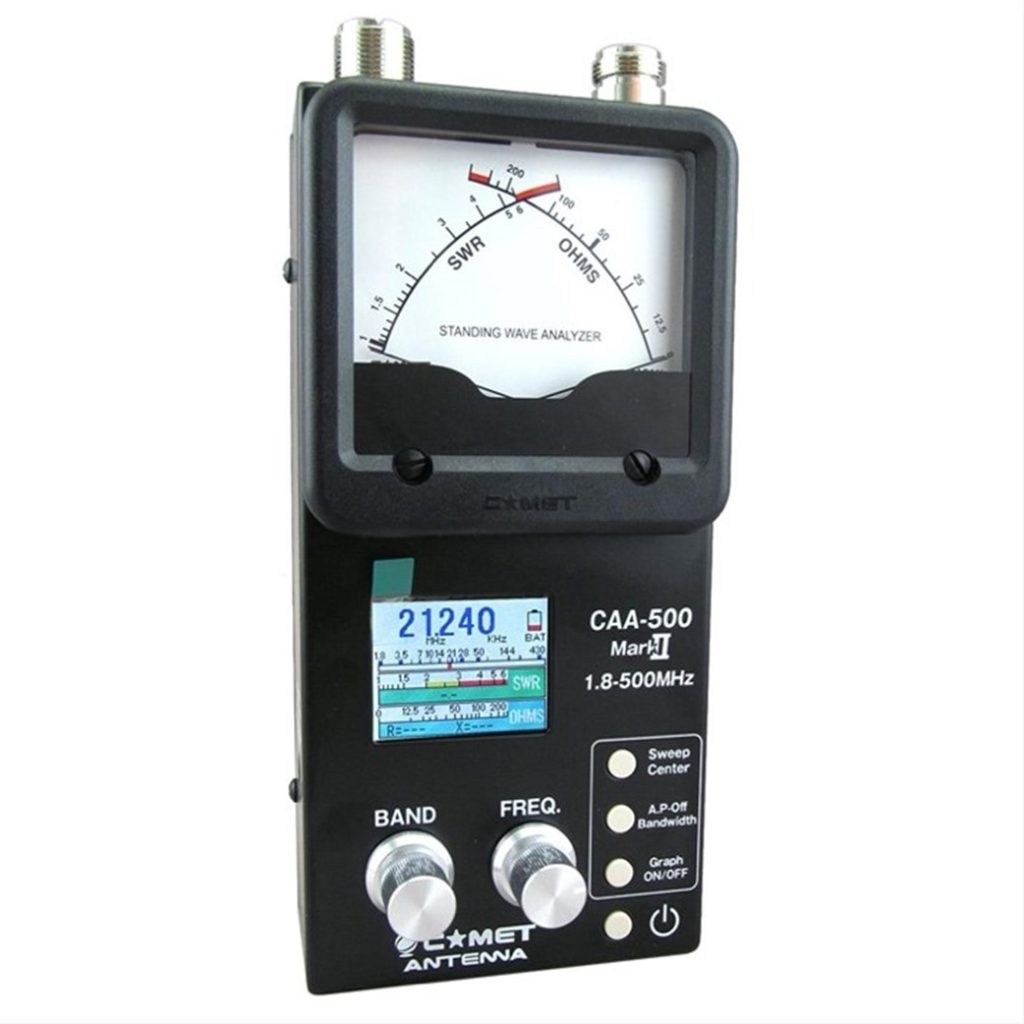 For those who deserve something extra special this year, consider a combo that pairs a RigExpert or Comet antenna analyzer with a NANUK case in your choice of colors.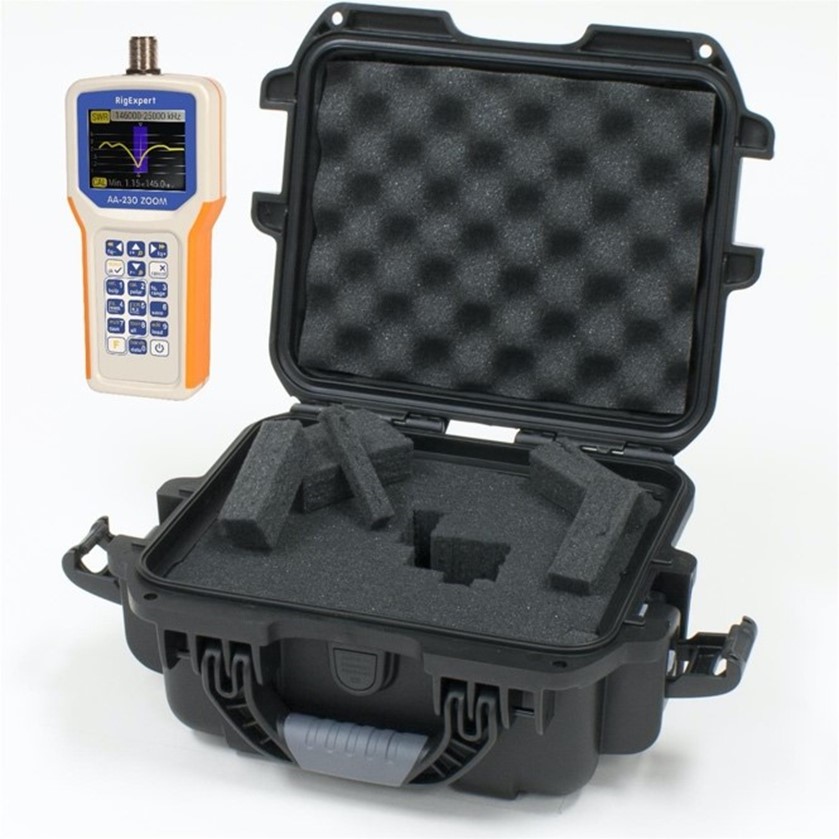 Also check out mini vector network analyzers from Chelegance and WiMo, and RigExpert's ZERO II VNA Project Board available at DXEngineering.com.
The Digital Atlas 2 4K provides hams with a significantly more affordable version of the company's mechanical World Clock, which Geochron began producing in 1964. In the words of its creators, the Digital Atlas 2 4K "takes the terrestrial beauty of our mechanical clocks into the digital realm in glittering 4K resolution…constantly evolving with more mapsets, layers, and live data than ever before."
Far beyond its visual appeal, the Digital Atlas provides serious amateur radio operators with world-class tools and real-time data to thrive on the air.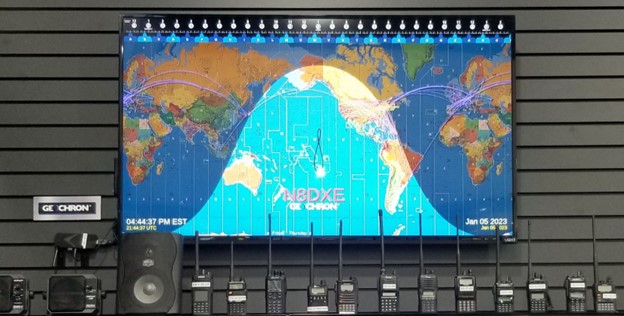 The size of the Digital Atlas's display is only limited by the size of the UHD 4K TV you provide. No other computer is needed. Connect the Digital Atlas 2 4K wirelessly to the Internet via your Wi-Fi router for perfect, real-time displays of the day-night gray line, night lights of cities, weather, travel routes, satellite tracking, and more.
The atlas's Amateur Radio mapset features include:
Display of the "Gray Line" (the band around the Earth separating daylight from darkness) in real-time—a huge benefit for optimizing long-distance communication
DX and International Prefixes
Country Names and Borders
Equatorial, Latitude and Longitude, and Tropic Points of Reference
Major Topographical Features
The Gray Line Against a Mercator Projection
The Analemma, Showing the Sun's Position at Relative Noon
The Month, Day, and Hour of Every Time Zone on Earth, Including Zulu Time
DX Engineering Gift Cards
Not sure if any of the above ideas make the perfect gift? Never fear, gift cards are here! Visit DXEngineering.com or call 800-777-0703 to order in denominations from $25 to $500. You can also receive a "digital" version of the DX Engineering Gift Card sent right to your email inbox within 10-15 minutes if ordered between 5 am and 11 pm ET (orders placed after 11 pm ET will be emailed the next morning). Click here to read more and order online at DXEngineering.com.
Coming Soon to OnAllBands
Check in at OnAllBands in the weeks ahead. We'll be featuring more amateur radio holiday gift ideas, including headsets, microphones, speakers, coaxial cable tool kits, shortwave radios, weather radios, weather stations, and DX Engineering apparel, beverage containers, and more available at DXEngineering.com.