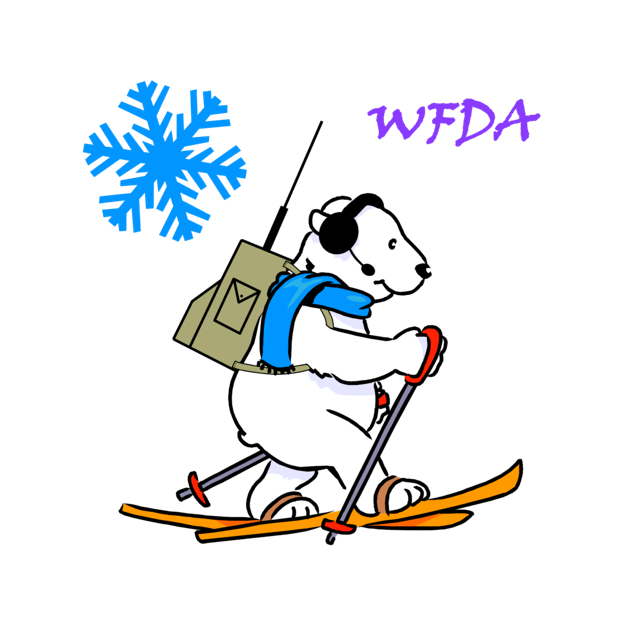 Winter Field Day (WFD) is a communications exercise loosely modelled after ARRL Field Day. It is held the last full weekend in January. This may not be too bad for some of the southern states, but here in Ohio, the weather can play an interesting role. WFD can be worked from the comfort of your (warm) home or in a remote location. You can participate by yourself, with a small group, or have a whole club involved. The event is open to amateurs all around the world, although most participation comes from the United States. Amateur radio operators may use frequencies on the HF, VHF, or UHF bands and are free to use any mode that can transmit the required exchange. This eliminates FT8 as a digital mode, unlike ARRL Field Day.
Sponsored by the Winter Field Day Association, the event is set up as a casual contest, but the association notes that the real goal is to promote the importance of emergency operating preparedness during potentially challenging winter months by encouraging hams to test their abilities and equipment in cold-weather conditions.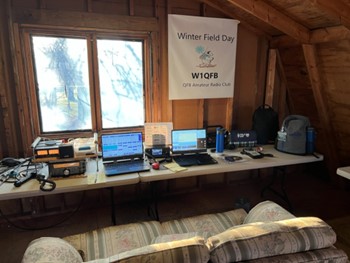 The above picture is the WFD operation of W1QFB, a club I founded. Although mostly about the trading and collecting of QSL cards, the club likes to activate the call sign several times a year. WFD is one of our biggest times.
We operate as 1O OH. That is one transmitter at a time, outdoors, in Ohio. Outdoor stations are defined as operating from a partly or fully exposed building or shelter that does not typically have plumbing, heating/cooling, or running water available. Operating from a picnic table, park pavilion, tents, or under pop-up canopies are all places that could be considered outdoor. These are locations where you may have to provide your own heat source and/or protection from the elements. Our location is an uninsulated barn with no amenities. Other location options include:
Home: Defined as any station participating from their permanent livable residence or within 500 feet of their home regardless of operating inside or outside.
Indoor: Defined as any station operating away from Home but from inside an insulated, weather-protected building or structure on a permanent foundation. Indoor stations typically have plumbing, heating/cooling, and running water. Churches, emergency operations centers (EOC), club shacks, cabins, and community centers are all examples that would be Indoor.
Mobile/Mobile Stationary: This option was new for WFD 2023, held January 28-29. These stations are defined as operations from a mobile or potentially mobile structure like an RV, car, van, sailboat, cargo trailer, mobile EOC, etc. These are operating positions that may offer some sort of built-in heating/cooling.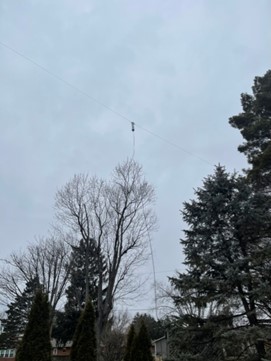 For those interested in taking part in WFD's contest element, bonus points can be earned for several categories, including:
Alternative Power: You may claim 500 points if no commercial power is used in powering your WFD station. This means any power not connected to the commercial power grid. Generators, batteries, solar power, and wind are all possible sources of alternative power. You may claim this bonus no matter what operational category you are working under.
Outdoor: You may claim 500 points if you are operating outdoors. Every station operating in the Outdoor category should be able to claim this bonus. Any station that is operating in the Home category but chooses to set up outdoors may also claim this bonus.
Away from Home: You may claim 500 points if you are operating in a location other than home as defined above. If you are operating under the Indoor, Outdoor or Mobile categories, you should be able to claim this bonus.
Antenna: You may claim 500 points if you are setting up an antenna(s) just for WFD. If you or any of your operating stations are using any pre-installed antennas, you may not claim this bonus. Pre-installed antennas are defined as any antenna attached to anything that could be used day-to-day or was set up before the WFD setup time. This includes home antennas, installed antennas on vehicles, cargo trailers and RVs, or any other antenna that would be considered permanently installed.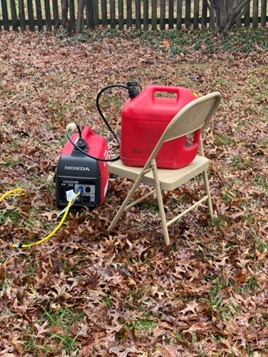 Satellite: You may claim 500 points for making at least one successful satellite QSO.
Mobile: You may claim 250 points if you are mobile during the event. This means you are moving/roving and using a vehicle-mounted antenna that can be operated while the vehicle is in motion.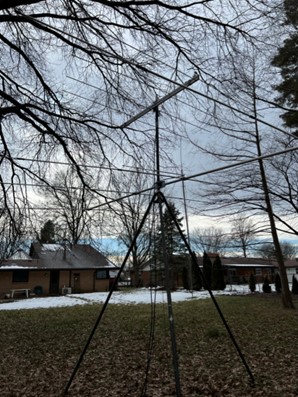 There are several other rules you will need to follow if you plan to participate in this event. You can find the full listing here for 2023 WFD.
Phone contacts count as one point each, and all CW and digital modes count as two points each. Busted exchanges are penalized by one additional point for each missed exchange or call sign. Duplicate contacts (same call, band, and mode) are not counted or penalized. However, each mode worked on each band counts as one multiplier.
Unfortunately, the members of W1QFB are not CW savvy, but we were super excited to reach 10 multipliers this year with at least one phone and one digital (we used PSK31) contact on 10, 15, 20, 40, and 80 meters!
All logs need to be submitted in Cabrillo format.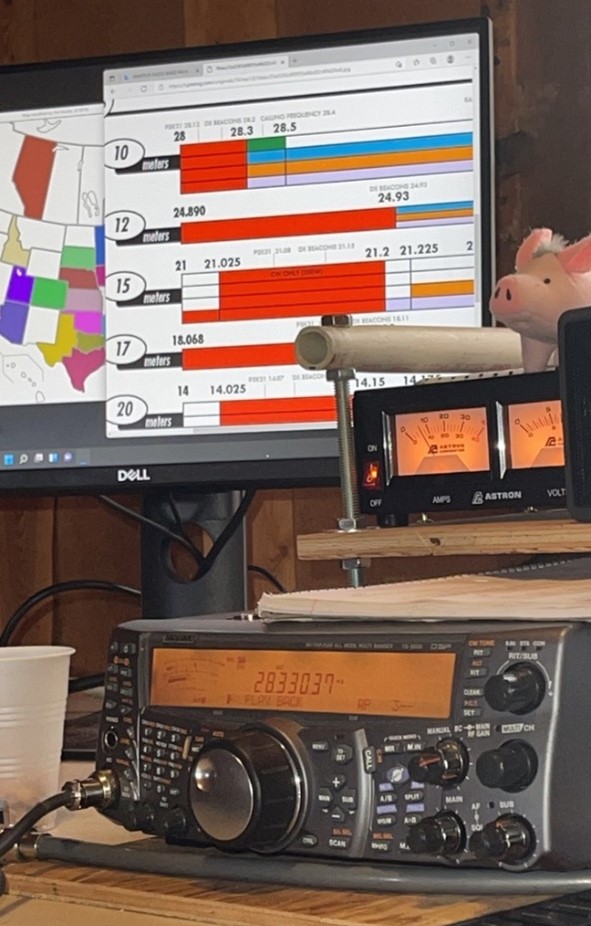 Questions? Share them in the comments below or email me at KE8FMJ@gmail.com.