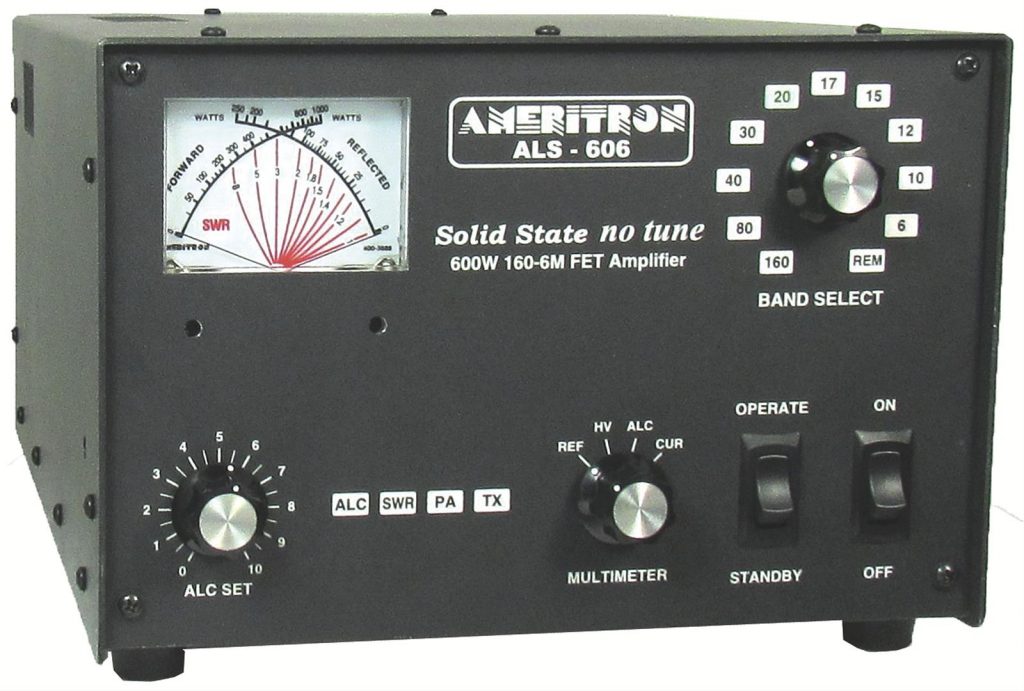 If you've set your sights on logging an ATNO or filling bands during the Pitcairn Island VP6R 2019 DXpedition (October 18 to November 1), consider upgrading your DXing capabilities with an amplifier—today's Word of the Day. The right high-power HF amplifier or solid-state amplifier for your station can deliver the DX punch you need to get heard loud and clear when faced with pile-ups and QRM. Linear amplifiers come in a range of options, from 600-watt PEP output to 1,500-watt continuous power that let you operate with authority from 160 through 2 meters whether you're in SSB, CW or DATA modes. At DX Engineering, choose from these leading providers:
Ameritron's High Power Vacuum Tube Linear Amplifiers and Solid State "No Tune" Amplifiers are designed to take your HF operations to the next level. Click here for details about Ameritron's widely acclaimed ALS-606 Series Amplifiers.
From ACOM comes cutting-edge RF amplification technology, offering features and performance typically only found in commercial and government telecommunications systems. Available from DX Engineering are popular models including ACOM's acclaimed 2000A, 600S, 1000 HF+6, 2100 HF+6, and 1200S HF+6 models. 
Also available are Palstar's LA-1K HF amplifier and amplifiers from ICOM and Yaesu.
You'll also find a nice selection of amplifier accessories at DXEngineering.com, including keying interfaces and cables, remote controls, switching power supplies, power tubes, amplifier modification kits and more. Not sure what amplifier is the perfect fit for your needs and budget? Contact the Elmers at DX Engineering at Elmer@DXEngineering.com for expert assistance.