With ARRL Field Day 2023 only a few weeks away (June 24-25), you should hopefully already have everything you need for a successful operation. But it never hurts to double- and triple-check to make sure.
In case you missed something, we'll be rounding out this series on prepping for Field Day with a few more suggestions for upgraded performance and some of the extras you'll want to consider for the big weekend.
Read This Book Before Field Day Arrives
The grounding and bonding of your temporary stations is just as critical as it is for your base station. It's why we recommend reading Grounding and Bonding for the Radio Amateur 2nd Edition by Ward Silver, N0AX, which includes details on the grounding and bonding of portable stations. Of course, that's only the tip of the iceberg of what the book covers, so it's a smart purchase that will benefit you throughout the ham radio calendar.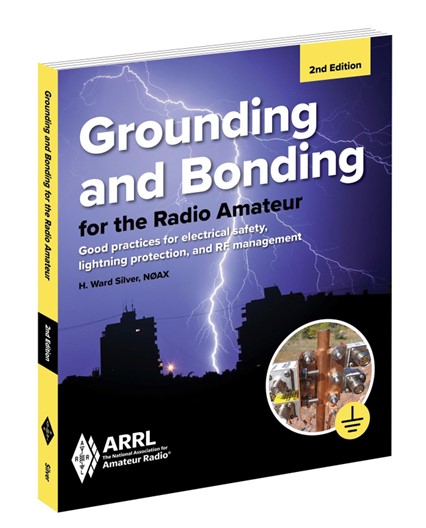 For all your grounding and bonding needs, visit DXEngineering.com.
Make it easy on yourself by adding a quality headset and foot switch in one purchase. Combos come with DX Engineering's rugged and budget-friendly plastic foot switch (DXE-FS-001) or cast metal model (DXE-FS-002). The foot switches are paired with Heil Pro Set Elite Headsets or Pro 7 Headsets.
Just looking for a foot switch to add to your Field Day setup? DX Engineering offers three models sold separately here.
Paradan Radio offers its Hi-Rate2 Headset and Foot Switch Combos. The packages come with an upgraded stereo headset with boom microphone, foot switch, and cable assemblies that plug into your radio's mic jack. Choose from six different combos with these cable assemblies: Icom 8-pin round, Icom RJ45, Yaesu 8-pin round, Yaesu RJ45, Kenwood 8-pin round, and Elecraft 8-pin round.
Heil Sound offers a range of headsets perfect for hours of comfortable, fatigue-free Field Day operating. Models include:
You'll find all the Heil headset and microphone adapter cables you need at DXEngineering.com. Also available is the INRAD W1 Headset.
In addition to headsets and foot switches, check out DXEngineering.com for:
A Hard Rain's Probably Gonna Fall
The pessimists and realists among us accept the fact that Field Day weather can be less than ideal, from scorching hot to decidedly soggy. We recommend taking along the DX Engineering logo 36-inch umbrella or 54-inch golf umbrella (below) to protect yourself from whatever Mother Nature dishes out.
Also add the DX Engineering 10 Foot x 10 Foot Canopy Shelter (below) to your Field Day packing list. The metal-framed canopy can be set up and torn down in minutes (no tools are needed and there are no loose parts to fuss with). Featuring black polyester fabric, it collapses down to 10 inches x 64 inches for easy storage and transport.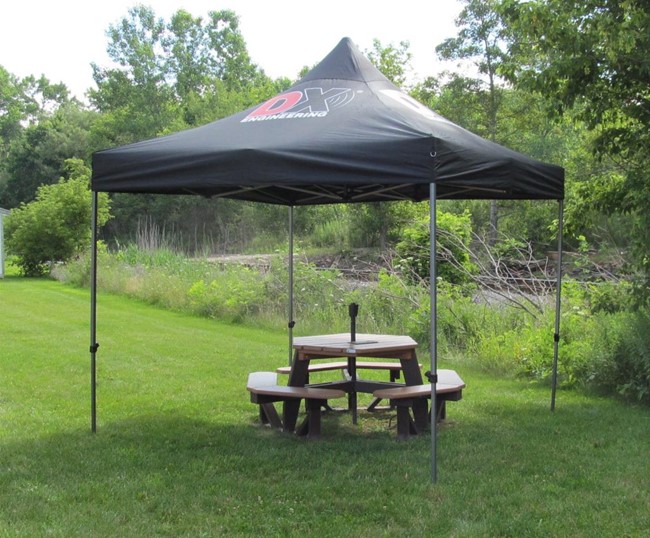 To coordinate the ensemble, add comfortable and strong (supporting up to 350 lbs.) DX Engineering Folding Chairs. Oh, don't forget to throw in some stylish sun protection by ordering DX Engineering Ball Caps for the whole crew.
This Mugs for You
Caught up in the excitement of making QSOs, it can be easy to forget to pause for some high-quality H2O.
Make sure you're fully hydrated with the Kong-sized DX Engineering 30 Oz. Insulated Stainless Steel Tumbler with a leak-resistant, gasket-seal acrylic lid to prevent spilling water on your expensive gear; 17 Oz. Insulated Stainless Steel Mug (below); 16 Oz. Ceramic Bistro Mug; and 26 Oz. Water Bottle.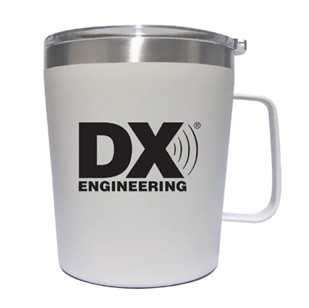 Ham Radio in the Bag
For bringing along smaller Field Day items, you can't go wrong with the DX Engineering Tote Bag; Cinch Bag; and nylon, water-resistant Sports Bag all emblazoned with the DX Engineering logo.
Wear it Proud
Look your "Field Day Best" in clothing featuring the DX Engineering logo, including the new Black Pocket Polo Shirt (below), Dual-Logo T-Shirts, Classic Polo Shirts or Deep Red with Black Trim Polo Shirts in men's and women's styles and sizes.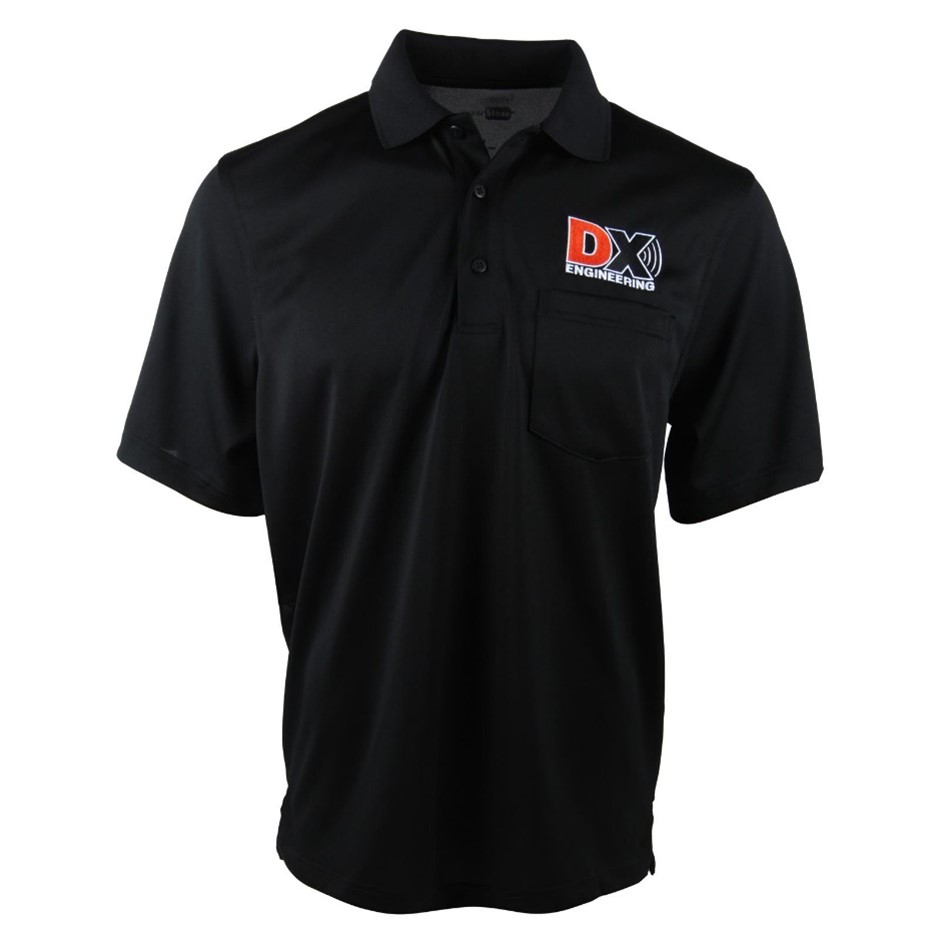 New from DX Engineering are these items in women's styles and sizes, small to 4X-large:
V-Neck Short-Sleeve T-Shirts: Featuring tri-blend softness, these stylish and nice-fitting T-shirts come in Heather Gray or True Royal Heather.
Lightweight Long-Sleeve Hoodies: Perfect for chillier Field Day evenings!  Choose from Black Frost or Fuchsia Frost colors.
3/4-Sleeve Raglan-Style T-Shirts (below): These comfortable tri-blend T-shirts feature a Red Frost/Gray Frost color scheme.
Youth T-Shirts
This classic 100% cotton black DX Engineering T-shirt is now available in youth sizes small to X-large.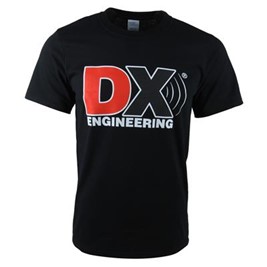 For official ARRL Field Day 2023 T-shirts and more, enter "ARRL 2023" at DXEngineering.com.
From all of us at DX Engineering, here's wishing you a safe, productive, and memorable Field Day 2023! We hope to hear you on the air!