So you want to get into FT8: What's the best way to proceed and what equipment is required?
To use FT8 you need four things:
HF transceiver with data or SSB capability
Audio interface
A way to get receive audio from the radio into a computer and audio output of the computer into the radio, typically a sound card interface
A computer capable of running the FT8 software and time synchronization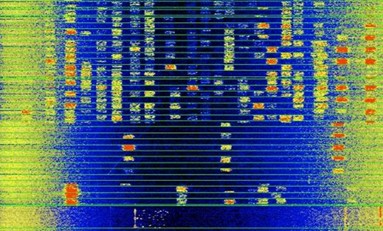 First you need to consider your radio. Of course, they will all work if they have the frequency capability, but what else will you need? To operate FT8, you will need a sound card interface. There are multiple ways to accomplish this. Some radios have this feature built in, needing only a USB cable from the radio to the computer.
ICOM has been really good about building that capability into its products. I use the IC-7100 as a base station. It is remarkably easy and efficient at digital modes.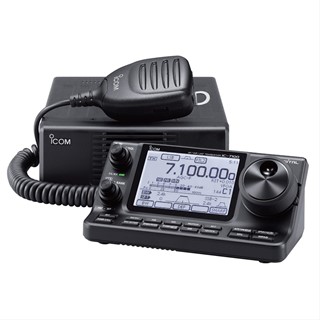 The IC-7300 is another popular option for FT8 operation without extra accessories.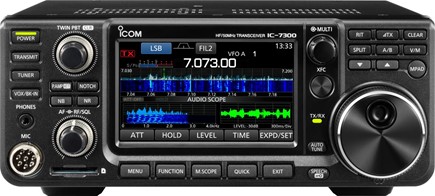 If you don't have a radio with built-in USB function, you'll need a sound card. One of the most popular options is the SignaLink USB Digital Communications Interface from Tigertronics.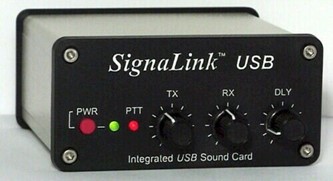 With specific jumpers inside and matching specific cables outside, the SignaLink USB can be adapted to any radio for data use. It combines the legendary performance of the SignaLink SL-1+ with a state-of-the art built-in low-noise sound card. The SignaLink USB has only one USB connection to the computer, and in most cases, only one connection to the radio. Convenient front panel controls make setup and operation easy. Plus, it's fully isolated and compatible with all radio Mic, Data, and Accessory Ports, and supports virtually all sound card Digital and Voice modes. Combos that include the SignaLink unit and radio-specific interface cable are also available.
There are many other interface options that can work as well. It will depend on your radio type and setup.
Questions? Share them in the comments below or email me at KE8FMJ@arrl.net.