With the arrival of spring, we know that severe weather is near. In my area, we had a few rounds before spring even began! Spring is the time of year when many things change, most significantly the weather. Temperatures swing back and forth between freezing and quite pleasant, occasionally even a touch too warm. Sometimes extreme weather changes even occur within the same day. Here in Ohio, like a lot of places, we like to quote some form of a famous Mark Twain quote about New England: "If you don't like the weather, wait five minutes."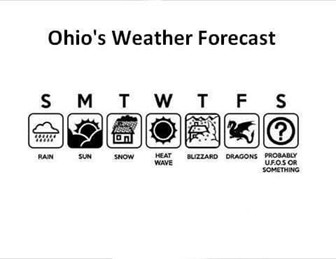 Because spring weather is so unpredictable, many people may be unprepared when severe weather hits. When severe weather arrives unexpectedly, the risk of injury and even death increases. It is very important to have a plan ahead of time and a way to implement that plan. Prepare for storms, floods, and tornadoes as if you know in advance they are coming, because in the spring, they very likely will. Make an emergency kit or multiple emergency kits for your family. Don't forget about pets! You should also have a working fire extinguisher in reach. Drills aren't just an item in a toolbox; practice emergency drills with your family regularly so everyone knows what to do when disaster strikes. Safeguard critical documents in a fire lock box and take pictures or videos of your belongings to facilitate the recovery process.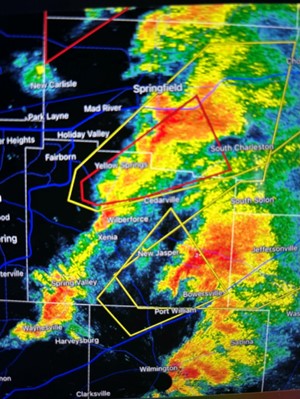 What should you have in an emergency kit? There are many websites dedicated to ideas for this. Spend some time searching them to make a kit that is right for you and your family. But to give you an idea, here is a recommendation from the National Weather Service:
Recommended Supplies to Include in a Basic Kit:
Backpack or storage tub to hold your supplies
Bottled Water

1 gallon per person is recommended

Non-Perishable food

If including canned foods, you must include a can opener

Flashlight with extra batteries
First Aid Supplies 
Tissues
Toilet paper and bags with ties for personal sanitation
Paper and pen or pencil (to take notes, play games, etc)
Sleeping bag or warm blanket (recommend one for each person in your home)
Wrench or pliers to turn off utilities
Personal hygiene items (travel size deodorant, cotton swabs, feminine items, etc)
Whistle to Signal for help
Important documents (identification, insurance information, banking information, wills, etc)
Emergency reference materials such as a first aid book
Battery powered radio and a NOAA Weather radio
Formula and diapers (if there is an infant in the house)
Extra pet food (if there are pets in the house)
Dust mask or cotton t-shirt, to help filter the air
Plastic sheeting and duct tape to shelter-in-place
Can opener for food (if kit contains canned food)
Cups and utensils
A change of clothes for each person in your home (if you live in a cooler climate make sure the clothes are warm!)

Also include a jacket, hat, gloves and closed toe shoes for walking (boots or sturdy sneakers are best)

Rain gear
Cash
Paper towels
Fire Extinguisher
Cards or game (it is important to have something to do to take your mind off the situation for a few moments or alleviate stress if you will be in your shelter for an extended time)
Watches vs. Warnings—Know the Difference!
A watch means that tornadoes and/or severe thunderstorms are possible in the area. Listen to the radio or watch the television for updates. Be prepared to move to safety.
A warning means that a tornado and/or severe thunderstorm has either been spotted by radar or is on the ground. In this case you need to take action and seek shelter immediately.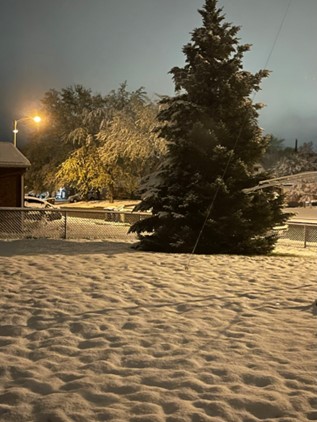 A month into "spring" – April 21st
BE INFORMED. Know the risks where you live, work, learn and play. Information is key and can save a life. Learn first aid skills and take a CPR/AED class. A variety of online, in-classroom and part online and part in the classroom training courses are available at redcross.org/takeaclass.
Questions? Share them in the comments below or email me at KE8FMJ@gmail.com.
Elizabeth Klinc, KE8FMJ
OHIO Section Public Information Coordinator
District Emergency Coordinator, D3 Ohio ARES
Assistant Emergency Coordinator, Greene County
ARRL – The National Association For Amateur Radio™