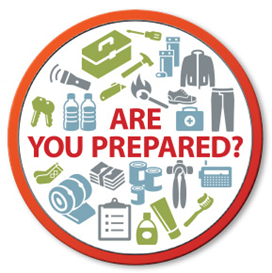 Are you prepared for an emergency? During and after an emergency, you (and possibly your family) may need to survive on your own for an undetermined amount of time. Being prepared means having enough food, water, and other important supplies to last for a few days. An emergency disaster supply kit is a collection of basic items you and your household may need in the event of an emergency.
So what do you need to do in case of an emergency?
Make a Plan
Build a Kit for Home and Your Vehicle
Be Ready/Be Informed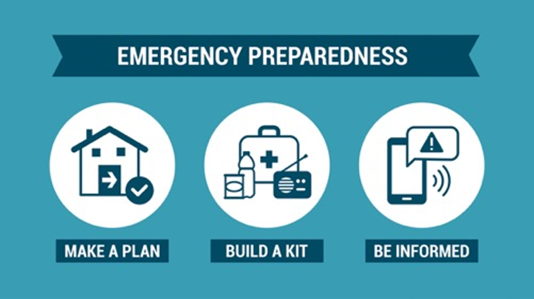 Make a Plan
It is important to know which types of disasters could affect your area. All family members must know how you will contact each other or find each other if separated. Establish a family meeting place that is familiar and easy to find. Determine how you will receive emergency alerts and warnings. Plan the evacuation routes and shelters for your area.
As you prepare your plan, keep these factors in mind:
Ages of family members
Responsibilities for assisting other members
Safe locations
Dietary needs
Medical needs, including prescriptions
Disabilities or functional needs
Cultural and religious considerations
Pets or service animals
Communication devices needed
Access to emergency supplies
Build a Kit
There can be many places where emergency supplies may be needed. Work, the homes of friends and relatives, or even the gym are places to consider your emergency options. For this exercise, we will concentrate on your home and car. Usually, a kit kept in the car can also be used in the above places as well. It is mostly designed to take care of your individual needs. In comparison, at home you have other people to add to the planning. This is really what causes the kits to be separate entities.
According to the American Red Cross regarding how to prepare for an emergency, at a minimum you should have the basic supplies listed below:
Water: one gallon per person, per day (three-day supply for evacuation, two-week supply for home)
Food: non-perishable, easy-to-prepare items (three-day supply for evacuation, two-week supply for home)
Flashlight
Battery-powered or hand-crank radio (NOAA Weather Radio, if possible)
Extra batteries
Deluxe family first aid kit
Medications (seven-day supply) and medical items
Multipurpose tool
Sanitation and personal hygiene items
Copies of personal documents (medication list and pertinent medical information, proof of address, deed/lease to home, passports, birth certificates, insurance policies)
Cell phone with chargers
Family and emergency contact information
Extra cash
Emergency blanket
Maps of the area
Consider the needs of all family members and add supplies to your kit:
Medical supplies (hearing aids with extra batteries, glasses, contact lenses, syringes, etc.)
Baby supplies (bottles, formula, baby food, diapers)
Games and activities for children
Pet supplies (collar, leash, ID, food, carrier, bowl)
Two-way radios
Extra set of car keys and house keys
Manual can opener
Additional supplies to keep at home or in your survival kit based on the types of disasters common to your area:
Whistle
N95 or surgical masks
Matches
Rain gear
Towels
Work gloves
Tools/supplies for securing your home
Extra clothing, hat, and sturdy shoes
Plastic sheeting
Duct tape
Scissors
Household liquid bleach
Entertainment items
Blankets or sleeping bags
For my car, I combined several kits into a single all-purpose kit (my CERT kit, emergency roadside kit, and disaster kit in one). As a bonus, I can take it along with me to any location I may be at in times of emergency.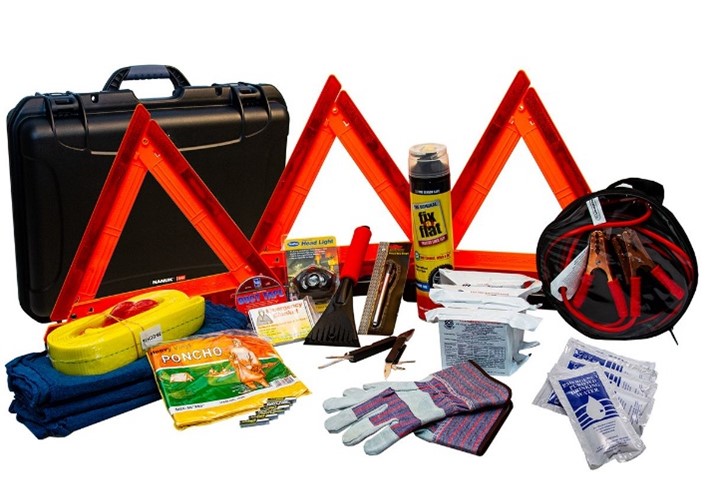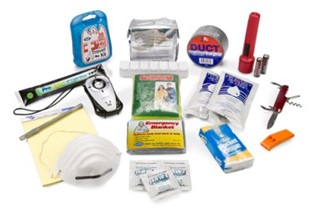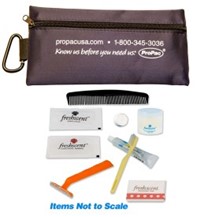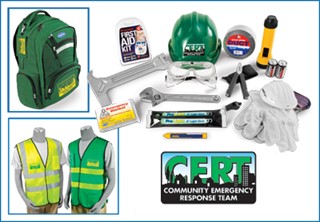 Of course, I can also grab my car kit and bring it inside my home as a supplement to my home kit. We are a family of four—two adults and two children—plus several animals. It is written into our plan to grab the home emergency kit and fire extinguisher, along with the pets, and bring them to our shelter. The main thing here is making sure the supplies are enough to cover everyone's needs, pets included!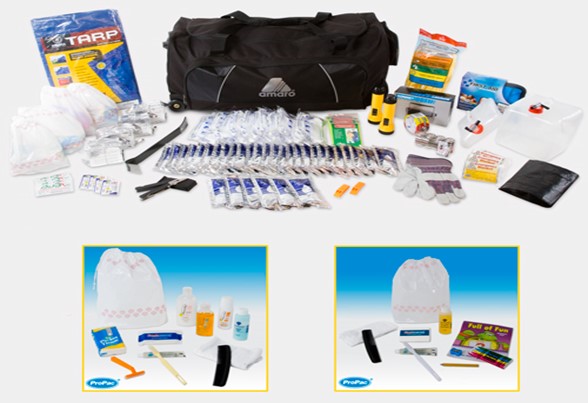 Don't forget to add radios to all of your kits. You will need to take your whole family into consideration. My entire household just happens to be Hams; however, many have children and significant others who are not. Be sure to pack some GMRS radios with your Ham gear.
Be Ready
Does everybody know where all the supplies are kept? Who oversees grabbing the supplies if you have to go mobile? What routes should you take? Besides actually making the plan, it is necessary to practice your plan. Be Ready. Be Informed. Be Prepared.
Questions? Share them in the comments below or email me at KE8FMJ@arrl.net.