Remember those magical winter mornings as a kid, running down the stairs in your Bullwinkle footie pajamas, joyously ripping open a pristinely wrapped box of rubber splicing tape, and exclaiming, "Thanks, Santa! It's just what I wanted"? You don't? Well, neither do we.
But things are different now. As time passes—seemingly in the blink of an eye—the slot car sets, walkie-talkies, and Easy-Bake Ovens of our youthful dreams transform into things like coaxial connection weatherproofing kits and antenna analyzers—gifts that fuel our passion for the hobby we celebrate 365 days a year.
With this in mind, here are a couple of last-minute ham radio gift suggestions that may not exactly rekindle memories of holidays past but will be greatly appreciated, nonetheless. And if you're looking for a killer slot car set, you'll find plenty of those at Summit Racing Equipment, DX Engineering's parent company.
Antenna Analyzers
A quality antenna analyzer is arguably the most valuable tool in an amateur operator's arsenal when it comes to troubleshooting, tuning, antenna building, and repairs. As a holiday gift, they're kind of a throwback to those cool handheld, red-blip sports games from the 1970s—at least in appearance. But these devices aren't for fun and giggles. They're versatile workhorses that perform a variety of functions, including measuring the capacitance or inductance of reactive loads, checking coaxial cable assemblies, tuning an antenna to resonance, and performing antenna SWR and impedance measurements.
Take a moment to read this OnAllBands articlefrom Mark, K8MSH, "Proper Use of Antenna Analyzers for Ham Radio Operators."
DX Engineering carries a nice selection of antenna analyzers in a range of prices from RigExpert, a company that has been refining this valuable device for amateur operators and professionals in the field since 2003.
Choose from the AA-35ZOOM (0.06-35 MHz), AA-55ZOOM (0.06 to 55 MHz), AA-650ZOOM (0.1-650 MHz), AA-1500ZOOM (0.1-1,500 MHz), and the AA-2000ZOOM (0.1-2,000 MHz—shown below) models featuring bright LCD screens that provide graphic illustrations of SWR, impedance, return loss and more; the ability to connect with a PC or Mac for further functionality; and a zoom-in function to get a closer look at graphic points.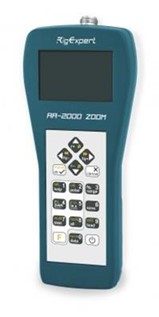 Models AA-55ZOOM-BT and AA-230ZOOMBT (0.1 to 230 MHz) come with built-in Bluetooth v4.0 BLE wireless communications that enable you to work with a Bluetooth-equipped smartphone, tablet, or laptop. Two compact "Stick" models, STICK-PRO (0.1-600 MHz) and the STICK-230 (100 kHz-230 MHz, shown below), offer similar functionality but in a lighter, more compact package for easier transport.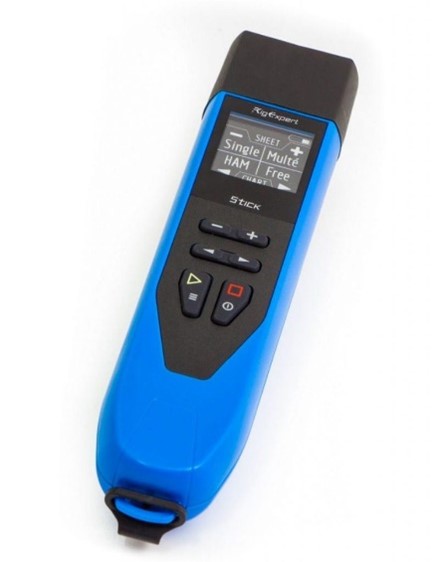 If you already know someone who has a RigExpert antenna analyzer, you can help them upgrade this holiday season with a DX Engineering OSL (Open-Short-Load) Calibration Set that allows the measurement reference plane of AA-55ZOOM and higher analyzers to be moved to the far end of the transmission line for accurate measurement of any antenna in its proper operating location.
Also available is Comet's popular CAA500MARKII Antenna Analyzer (1.8-500 MHz), featuring a cross-needle analog function and full-color TFT LCD that shows SWR and total impedance with R and X values.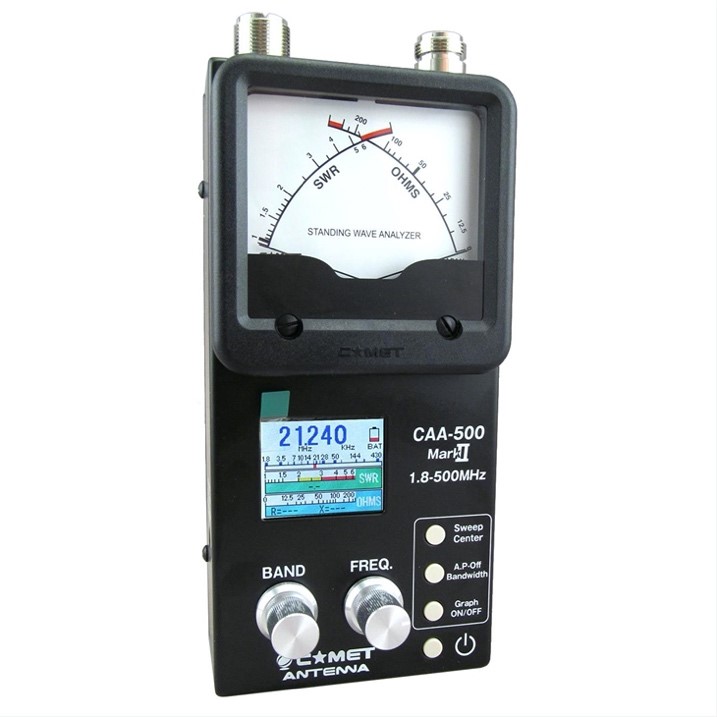 Have someone really special on your gift list? Consider a combo that pairs a RigExpert or Comet antenna analyzer with a NANUK case in your choice of colors.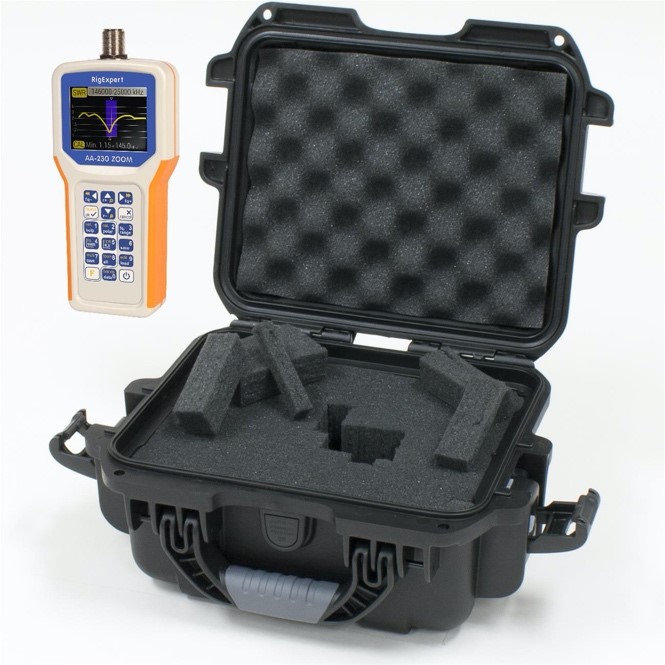 Also check out mini vector network analyzers from Chelegance and WiMo available at DXEngineering.com.
When the Weather Outside is Frightful…


These kits contain two types of ¾ inch tape (sealing and vinyl) that provide an inexpensive and effective barrier against moisture and UV damage. Each weatherproofing kit contains a roll of 3M Temflex™ 2155 Rubber Splicing Tape TES-2155 (a conformable, self-fusing sealing tape used as the water barrier) and a roll of 3M Vinyl Electrical Tape—in your choice of three grades—for a UV barrier: Scotch Super 88 Premium, Scotch Super 33 Plus, or economy 3M Tartan 1710. Materials are made for easy application and removal if maintenance is required.
Each kit will weatherproof six to ten double connections, depending upon the number of overlapping layers used. Choose the economy kit for temporary weather protection and one of the professional-grade tape kits for long-term installations.
These kits come with a 3 inch x 6 inch self-adhesive, malleable, and water-impermeable weatherproofing sealer that withstands temperatures of -65 to 180 degrees F without cracking. This non-conductive, reusable material does not harden and can be cut to the desired shape per each weatherizing application. Also included is one of three grades of vinyl UV-resistant electrical tape: Scotch Super 88, Scotch Super 33 Plus, or 3M Tartan 1710. When weather-sealing, it is recommended to use a wrap of vinyl tape first, then apply the sealer, and finish with another wrap of tape for easiest removal when future maintenance is required.
The DXE-WK-PRO kit (below) comes with five rolls of Super 88 Tape and 3 inch by 6 foot weatherproofing sealer for protecting coax connectors, lightning protectors, and other equipment.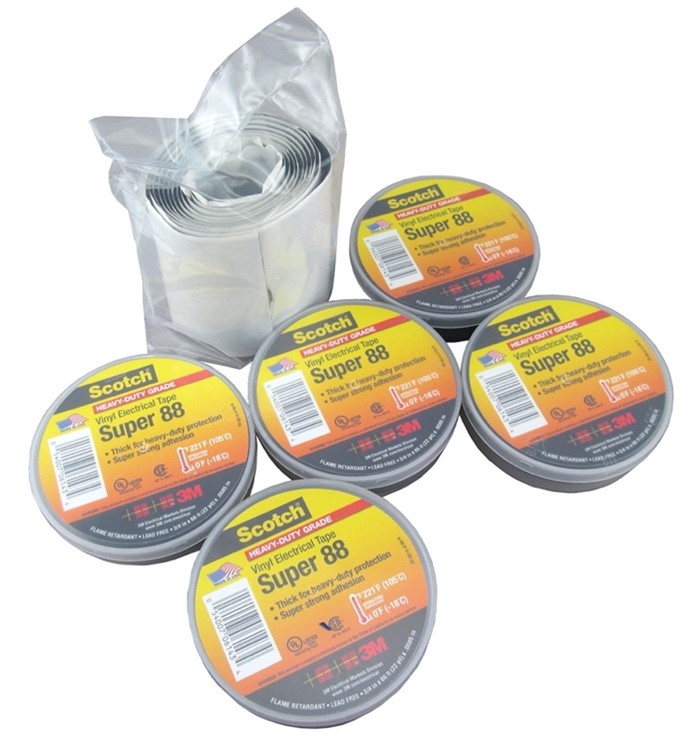 Visit DXEngineering.com for all your weatherproofing needs.