For the next few days, our Word of the Day column will be focusing on the upcoming Pitcairn Island VP6R 2019 DXpedition scheduled for October 18 to November 1. For many DXers, Pitcairn Island (currently the 65th Most Wanted DXCC in North America, according to Club Log) will be an All Time New One (ATNO). With eight fully equipped stations, a team of ultra-experienced operators, and top-level gear (some provided by equipment sponsor DX Engineering), everything should be in place for you to break through the pile-ups and make a QSO with this sparsely populated—and historically significant—DXCC entity in the South Pacific. Best of luck. Many avid DXers from DX Engineering will be joining you!
While some of us will be hoping to log an ATNO, others will fondly recall past contacts with longtime Pitcairn Island citizen and noted Ham Tom Christian, VP6TC/VR6TC (SK). Known as the "Voice of Pitcairn," Mr. Christian (the great-great-great grandson of Bounty mutineer leader, Fletcher Christian), frequently operated from a Ham shack located on the highest point of the small volcanic island between the mid-1950s into the 2000s. On his death in 2013, the Sunday Star-Times of Aukland wrote: "Tom Christian—along with the late King Hussein of Jordan—was the most popular contact in the ham radio world."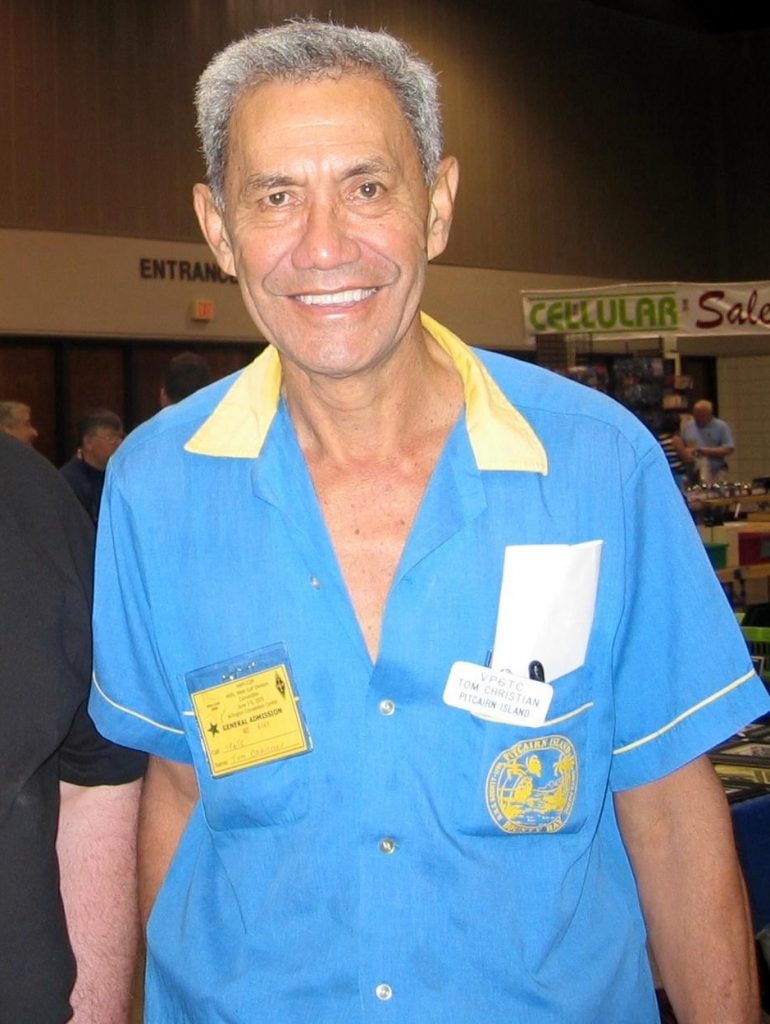 Bob, W5OV, DX Engineering Sales Manager, took the above photo of Mr. Christian during Hamcom 2005 in Arlington, Texas.
For an overview of Mr. Christian's life and details about Pitcairn Island, here is his obituary from the New York Times.