The FCC created the Volunteer Examiner Coordinator (VEC) system to provide initial licensing examinations for prospective hams and upgrade examination opportunities for those already licensed. The VEC organizations oversee the work of their certified Volunteer Examiners (VE) and serve as a liaison between the exam applicants and the FCC.
To become a Volunteer Examiner, you must be at least 18 years old and a U.S. amateur with a General Class license or higher. VEs offer their time to administer the FCC licensing exams through an FCC-authorized VEC organization. A team of three or more VEs is required to test candidates applying for a new license or upgrading an existing license.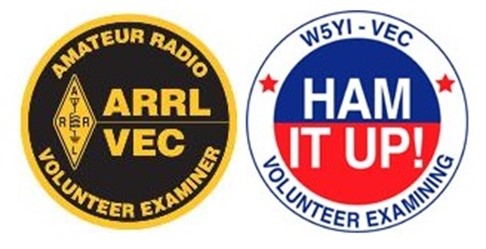 What does this mean to the average person who wants to test for their license or possibly upgrade? Usually, people can test through their local club or at a nearby club location provided the club has a VEC and multiple VEs who could administer the tests.
Under an agreement with the FCC, the VEC coordinates sessions in at least one of these Regions:
1: Connecticut, Maine, Massachusetts, New Hampshire, Rhode Island, and Vermont
2: New Jersey and New York
3: Delaware, District of Columbia, Maryland, and Pennsylvania
4: Alabama, Florida, Georgia, Kentucky, North Carolina, South Carolina, Tennessee, and Virginia
5: Arkansas, Louisiana, Mississippi, New Mexico, Oklahoma, and Texas
6: California
7: Arizona, Idaho, Montana, Nevada, Oregon, Utah, Washington, and Wyoming
8: Michigan, Ohio, and West Virginia
9: Illinois, Indiana, and Wisconsin
10: Colorado, Iowa, Kansas, Minnesota, Missouri, Nebraska, North Dakota, and South Dakota
11: Alaska
12: Caribbean Insular areas
13: Hawaii and Pacific Insular areas
14: Outside the United States (unofficial)
While researching for this article, I was surprised to find that there are more official VEC groups than I expected. I am an approved VE in two VEC groups and knew of a third VEC. Here is the list of approved VEC organizations from the FCC website:
• Anchorage ARC VEC
• American Radio Relay League (ARRL)
• Central America CAVEC, Inc.
•Golden Empire Amateur Radio Society (GEARS)
• Greater L.A. Amateur Radio Group
• Jefferson Amateur Radio Club
• Laurel Amateur Radio Club, Inc.
• MRAC VEC, Inc. (Milwaukee)
• MO-KAN VEC Coordinator
• Sandarc-VEC
• Sunnyvale VEC Amateur Radio Club, Inc.
• W4VEC Volunteer Examiners Club of America
• W5YI-VEC
• Western Carolina Amateur Radio Society VEC, Inc.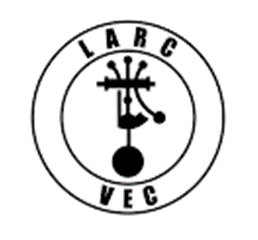 The group I was first certified with and am now a lead in is the Laurel Amateur Radio Club (LARC). I am also a certified VE with the ARRL. Read all the details here about how to become an ARRL volunteer examiner.
LARC has been administering free license exams since its inception in 1984. (Please note that you still need to pay the FCC fee for an initial license or renewal.) The Laurel VEC is managed by a chairman who is appointed by the LARC. The chairman serves as the point of contact with the FCC and is responsible for all aspects of the Laurel VEC.
The chairman is assisted by Regional Coordinators who recruit and manage teams of VEs within an assigned VEC Region. Teams of Volunteer Examiners are accredited by the Laurel VEC and perform all duties related to amateur radio license exams at the direction of the Team Leader. All Regional Coordinators and Team Leaders are VEs who are accredited by the Laurel VEC.
The Laurel VEC is a member of the National Conference of Volunteer Examiner Coordinators (NCVEC) but operates as an independent VEC.
A Final Fact: Did you know that VEs cannot participate when direct family members are testing? I had to borrow another team lead to run my session when my family took the exam. Totally worth it, though!
Questions? Share them in the comments below or email me at KE8FMJ@gmail.com