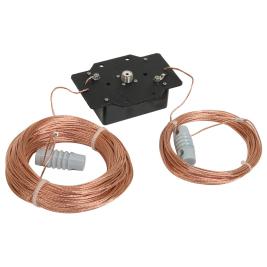 Are you ready for Field Day? DX Engineering can help you stock up on supplies and gear to ensure your club's event goes off without a hitch. Take some time to peruse your new DX Engineering catalog, and check out these new products to help make your Field Day a fun, enjoyable experience for everyone.
Wire antennas are a great choice for your Field Day station: they're compact, easy to deploy and offer exceptional performance. DX Engineering carries wire antennas from several brands, including MFJ.
Visit 

DXEngineering.com

 to see the entire selection of MFJ wire antennas – there are over a dozen to choose from
MFJ makes wire antennas for virtually every HF band, including six meters

Most of its wire antennas will handle full legal limit power

That gives you the best opportunity to make contacts throughout the weekend

Plus, they're durable enough to withstand the rigors of yearly Field Day setup and teardown.
Want a hassle-free way to hang your wire antenna quickly? Check out EZ Hang.
EZ Hang Kits are a modern spin on the familiar "slingshot" design

Imagine: a fishing reel, attached to a slingshot with a tennis ball attached to the line

Simply pull back the band and let your antenna rope fly
These kits will speed up your Field Day setup and make sure you maximize your performance by installing the antenna at its optimum height
Two EZ Hang kit versions are available, depending on your application

Make sure to check local laws regarding slingshots before you buy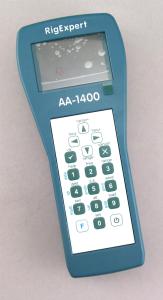 Once you've set up your Field Day antennas, make sure they're working at their full potential—RigExpert Antenna Analyzers are invaluable tools for testing, checking, tuning, or repairing antennas and feedlines
They can also be used to test coaxial cable assemblies
They measure the capacitance or inductance of reactive loads
Drastically cut down on antenna adjustment time
Simple, battery powered operation and a large display makes them easy to use out in the field

Provides graphic representation of SWR, impedance, loss, and more

Several analyzers are available, depending on what frequency range you want to cover