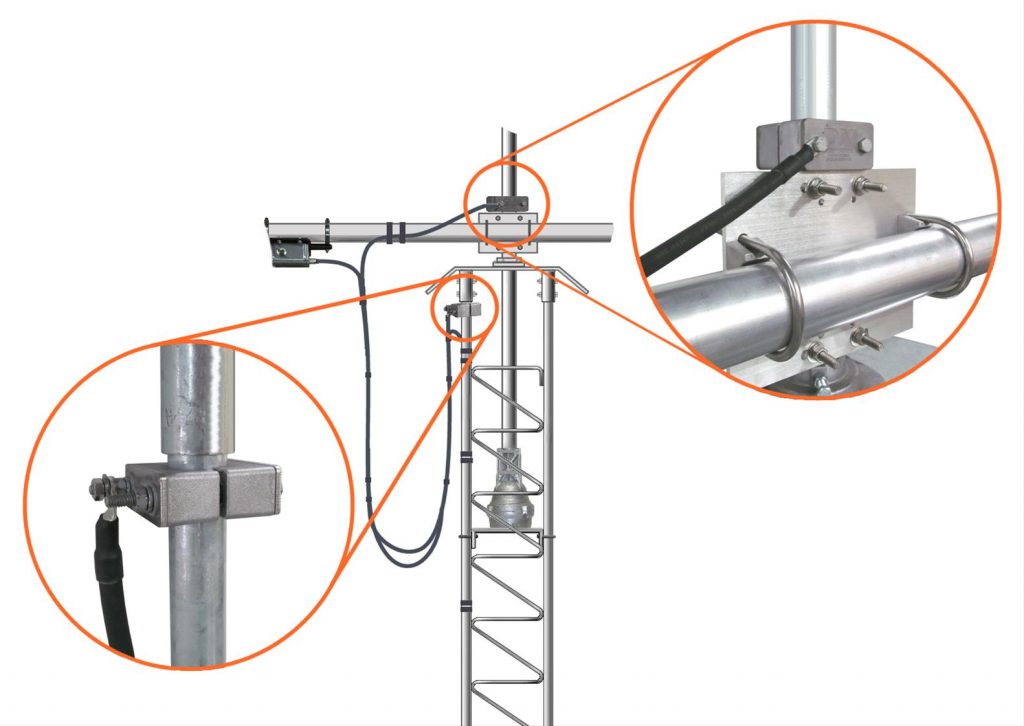 Anyone who has had their antenna tower zapped by lightning knows that Mother Nature is not a friend of the Ham Radio community, or cares about how much you've invested in your station. Get used to it—that's just how she rolls.
Think your station is not at risk? Think again:
Globally, there are about 1.4 billion lightning flashes every year
According to the National Weather Service, lightning strikes the United States 25 million times annually
The Insurance Information Institute reports that $900 million in lightning claims were paid out in 2018 (not all Ham-related, of course, but you get the point)
Anecdotally, most longtime Hams will have a story or two to tell about fighting a losing battle with lightning strikes.
It's why prudent operators go to great lengths to protect their systems, including employing schemes that incorporate installation of lightning protectors, surge arrestors, antenna disconnect actuators, ground rods, ground bars, lightning rods, coaxial cable grounding brackets, ground braid assemblies, and other equipment. Failure to provide proper grounding for your station can result in damaged or destroyed antennas, transceivers, receivers, amplifiers, and pretty much anything that you've labored to acquire or build.
Despite these efforts, it is not uncommon for station owners to forget the mast's thrust bearing—often the first place the massive energy from a lightning hit jumps through. Left vulnerable, the sudden surge of millions of volts can ruin a thrust bearing's races and bearings, as well as have a catastrophic effect on the rotator's bearings further down the tower. The result—lost time to service your station, the hassle of climbing your tower, and the cost of replacing damaged or destroyed equipment.
DX Engineering Bearing Bypass Grounding Kits for Rohn 25G, 45G, and 55G towers are designed to spare you these headaches by providing a low-resistance parallel path for lightning. The kits attach to your 2 or 3 inch mast, bypass your thrust bearing, and then carry heavy currents directly to the tower leg. A provided 1AWG copper cable shunts high currents around the thrust bearing, preventing damage to bearings and races while also protecting rotator motor bearings at the bottom of the mast.
Kits include:
Choose from four Bearing Bypass Ground Kits:
DXE-BBGK-2-25-P: Bearing Bypass Ground Kit for 2″ Mast for Rohn 25G/45G
DXE-BBGK-2-55-P: Bearing Bypass Ground Kit for 2″ Mast for Rohn 55G
DXE-BBGK-3-25-P: Bearing Bypass Ground Kit for 3″ Mast for Rohn 25G/45G
DXE-BBGK-3-55-P: Bearing Bypass Ground Kit for 3″ Mast for Rohn 55G
1 AWG bearing bypass cables can also be purchased separately. For more information on DX Engineering Bearing Bypass Ground Kits, read these detailed instructions. And for a comprehensive look at protecting your station, check out ARRL's Grounding and Bonding for the Radio Amateur by Ward Silver, N0AX, available at DXEngineering.com.