There are many power options to ensure that Hams make plenty of QSOs on Field Day, from batteries to alternative sources like solar or water-wheel power, which will earn your club extra points in the final rankings. For some operators, a quality gas-powered emergency generator is a go-to choice.
If you've decided on a generator to power your club's transceivers, amplifiers, lighting, and, perhaps most importantly, coffee pot, there are factors to consider when determining what is the ideal setup. How many stations do you plan to operate? Should you go with several small portable generators? Will one larger generator work best? Is your focus on QRP operation? Will running legal-limit power negatively affect your club's score? Does the brand of generator make a difference?
We can answer this final question with a definitive "yes." Considering Field Day only comes once a year and it's the premier outdoor operating event in North America, you don't want power mishaps to throw cold water on the entire gathering. That's why it pays to opt for a trusted manufacturer.
A wise choice for Field Day, or for any portable operation, is to go with one of the most longstanding emergency power innovators in the business—Generac. Founded in 1959, Generac made the first affordable standby generator for home use. Campers, tailgaters, and Amateur Radio operators have depended upon its portable generators for years.
DX Engineering carries these Generac Portable Generators:
GP2200i 2,000W Inverter Generator (GNR-7117)—Tailor-made for Field Day, this generator features a 4-stroke, pull-start gasoline engine housed in a rugged, easy-to-carry chassis with convenient handle; clean, stable power for sensitive electronics, tools, and appliances; status LEDs; output overload and low-oil shutdown safeguards; and an Economy mode to conserve gas and reduce noise for extended periods of operation.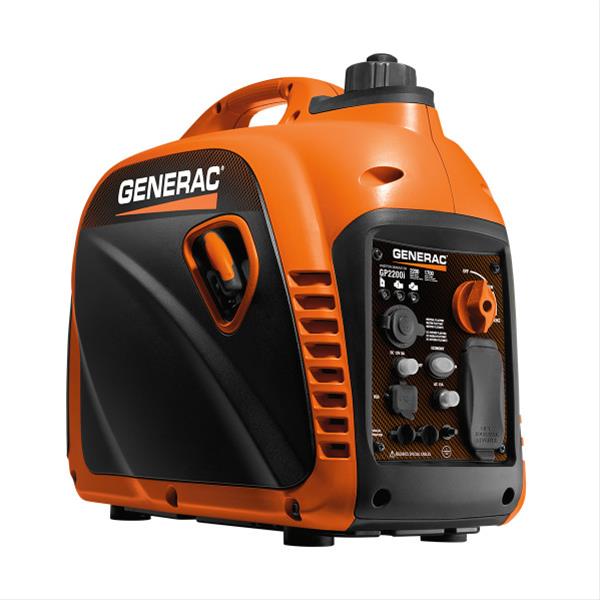 Weighing 46.5 pounds, the unit has a 1.2-gallon capacity steel fuel tank and integrated fuel gauge. Power is delivered through a standard 120 Vac outlet and 12 Vdc port. It also allows for the connection of two GP2200i inverter generators for twice the power.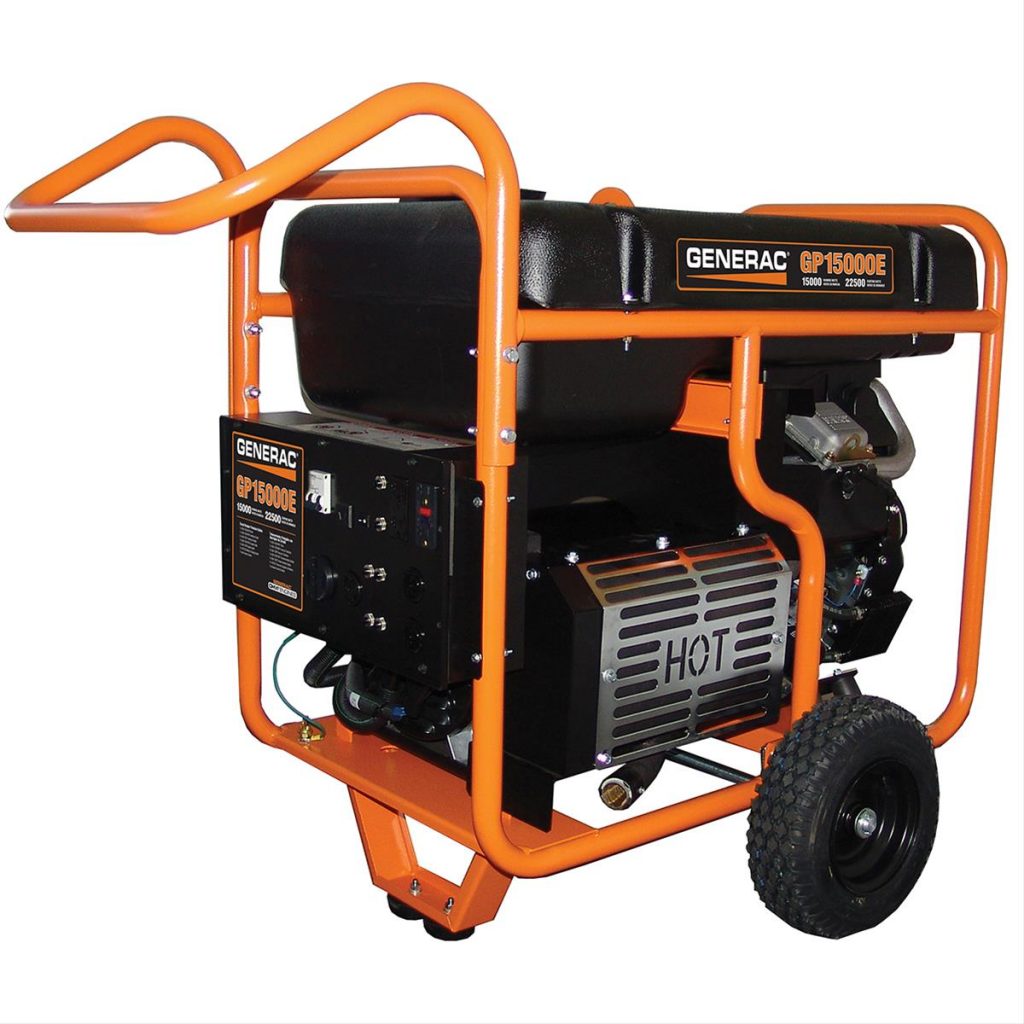 GP Series 5734 15,000W and 5735 17,500W Generators—Both single-touch electric-starting units have a 16-gallon capacity fuel tank; air-cooled, 4-stroke engine; idle control for reducing noise and conserving fuel; 1-1/4 inch hardened steel-tube cradle for increased strength; and integrated lifting eye for easy transport and security.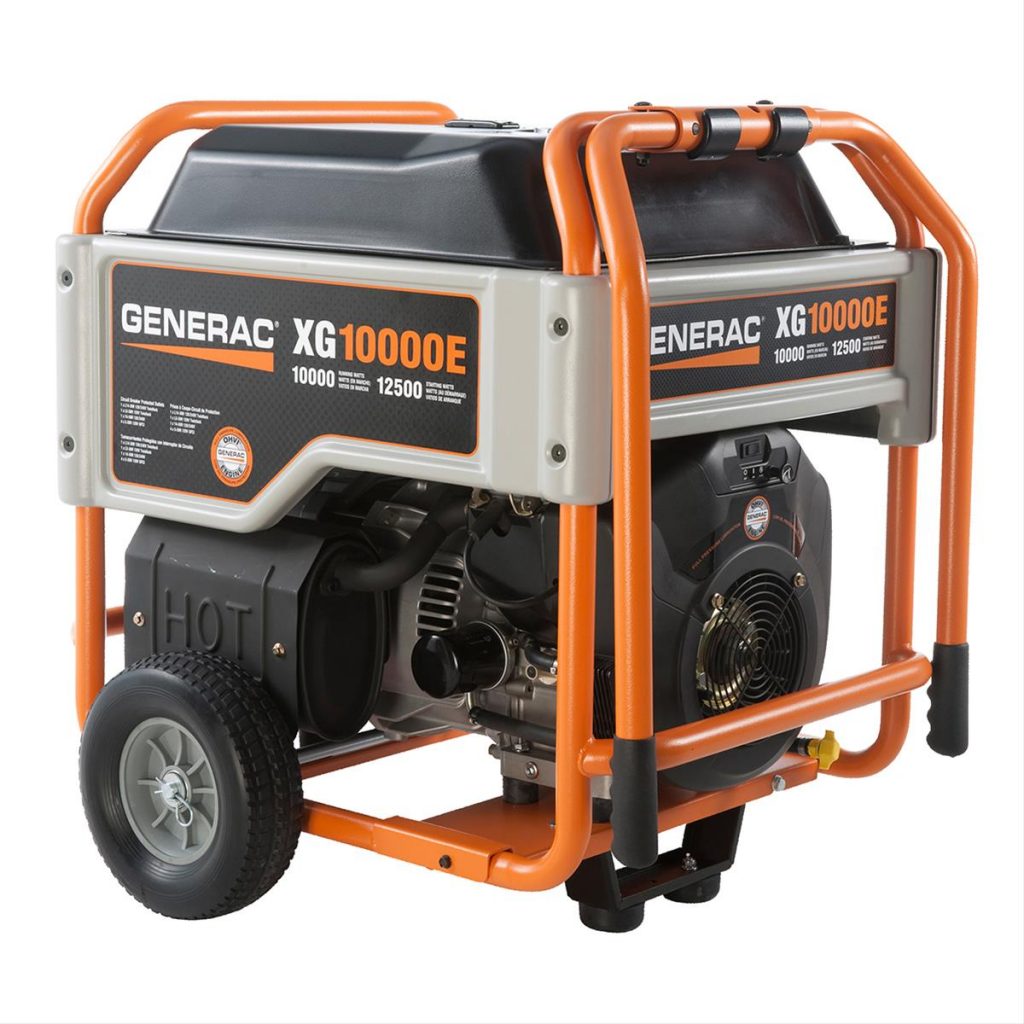 XG Series 5802 10,000W Portable Generator—This unit comes with many of the features of the GP Series generators, including an OHVI engine that blends full-pressure lubrication with an automotive-style spin oil filter for longer life.
Not sure what generator is right for your Field Day plans? Contact the Elmers at DX Engineering for wise advice from folks who have set up their share of Field Day stations over the years.
And be mindful of safety when using generators on Field Day. Be sure to keep the fuel container a safe distance away from the generator and radio equipment. Click here for more Field Day Safety tips.
A Final Field Day Thought
Most importantly during this extraordinary time, Amateur Radio clubs are being forced to rethink how to best approach Field Day 2020. Here are some thoughts to consider and tips on ways to adapt from the ARRL.