As I've mentioned in other blogs recently, Ham Radio contesting offers a lot to Hams of all backgrounds and experience levels: technical challenges of building and maintaining a station, efficient handling of messages, and being able to pack in a lot of activity in a short amount of time.
But many folks are intimidated by the larger competitive events run by groups like ARRL and CQ magazine, or they simply don't have a lot of time to invest in what they consider a serious effort. State QSO parties offer an inroad into competitive operating with less investment of time and resources. While they are legitimate competitive events, there is a bit more casual feeling to a QSO party than, say, CQ Worldwide.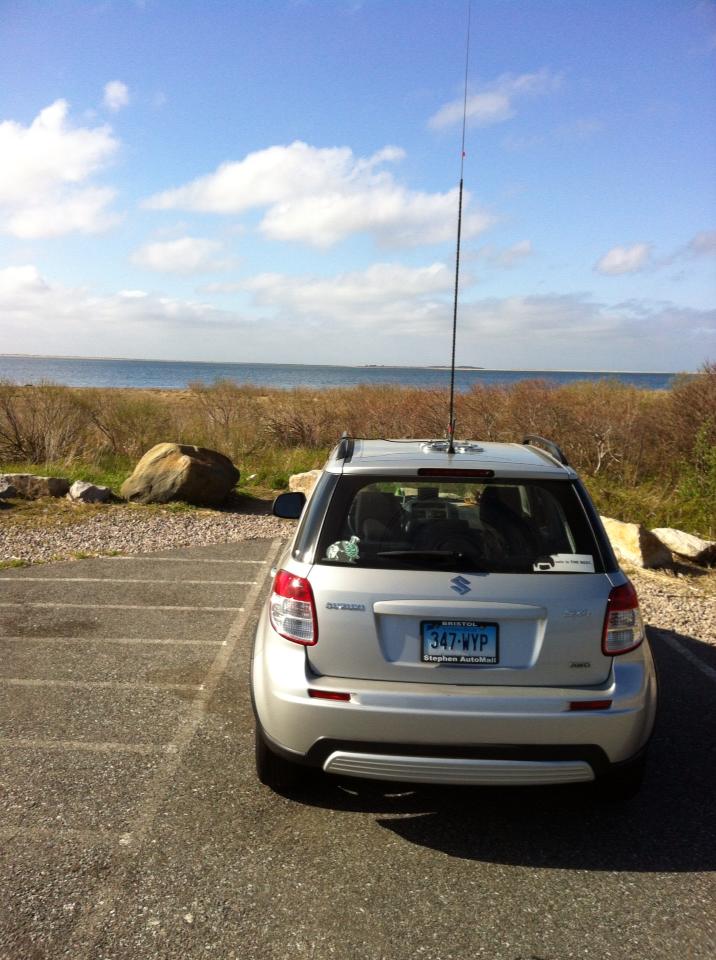 Almost every state has a QSO party. Some run for an entire weekend, while others run as short as eight hours. Most QSO parties operate on the HF bands only, but some also permit activity on VHF bands. QSO parties generally allow QSOs on SSB, CW and digital modes, offering something for all interests in Ham Radio.
Rules vary from event to event, but QSO parties basically work like this: Stations inside the state holding the QSO party can make contacts with stations anywhere, while stations outside of the state work only stations within the state holding the QSO party. Counties are the focus of a QSO party, so a common goal for stations outside the state is to make contact with as many counties as possible. There are separate entry categories based on how much power you use to transmit. Since the main audience of a QSO party is within the continental U.S., a 100-watt station with a dipole can often do quite well. Some counties can be quite rare, so making contact with every county in a state can be a fun challenge.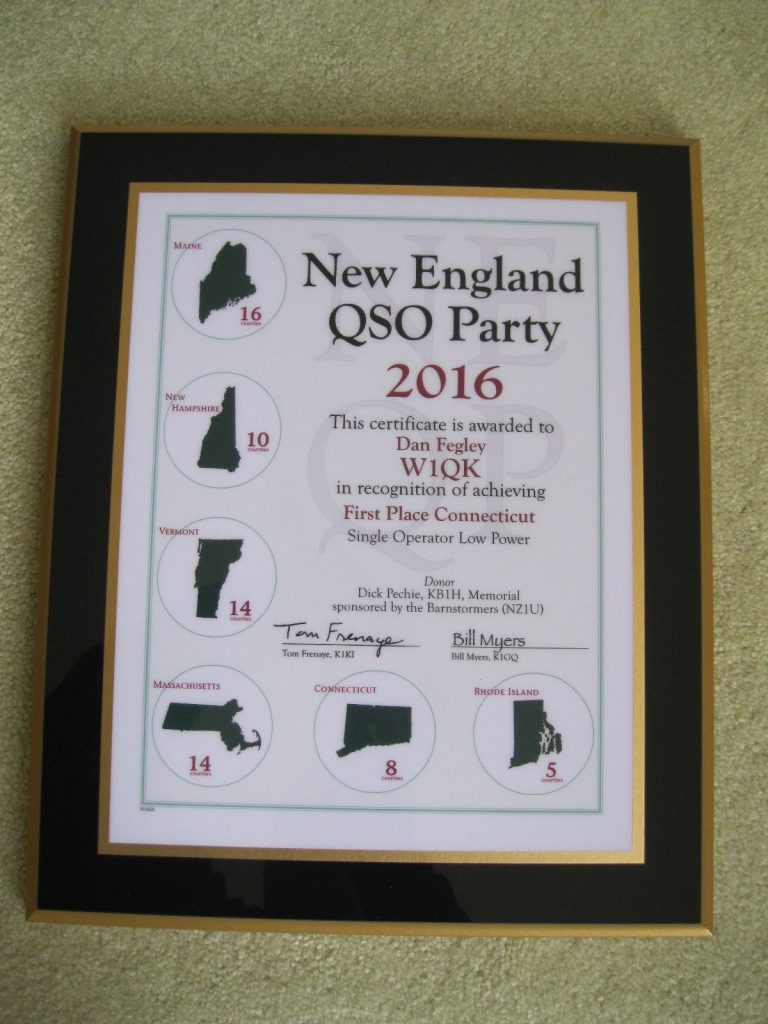 Ways To Participate
If your state is holding a QSO party, there are lots of different ways you can participate:
Home station: Simply operate from your own station and hand out whatever county you live in.
Portable: Pack up your station and operate in a different county.
Rover: Operate from your vehicle and transmit from multiple counties during the QSO party.
As I mentioned, some counties can be quite rare due to geography or lack of Hams who live there. Serious competitors will want to get a "clean sweep" and work every county in the event. Hams who are trying to work all 3,077 U.S. counties will pay attention to QSO parties as well. If you've ever wanted to go on a Ham Radio DXpedition, a state QSO party can give you a taste of that experience for very little cost and time. You can operate from a friend or relative's house, go camping for the weekend, or rent a cabin in a targeted county. Websites like AirBNB or VRBO will help you find vacation rental options. Some state and private campgrounds also offer rental cabins. Throw a dipole in a tree in a rare county and you can be working a raging pileup in no time!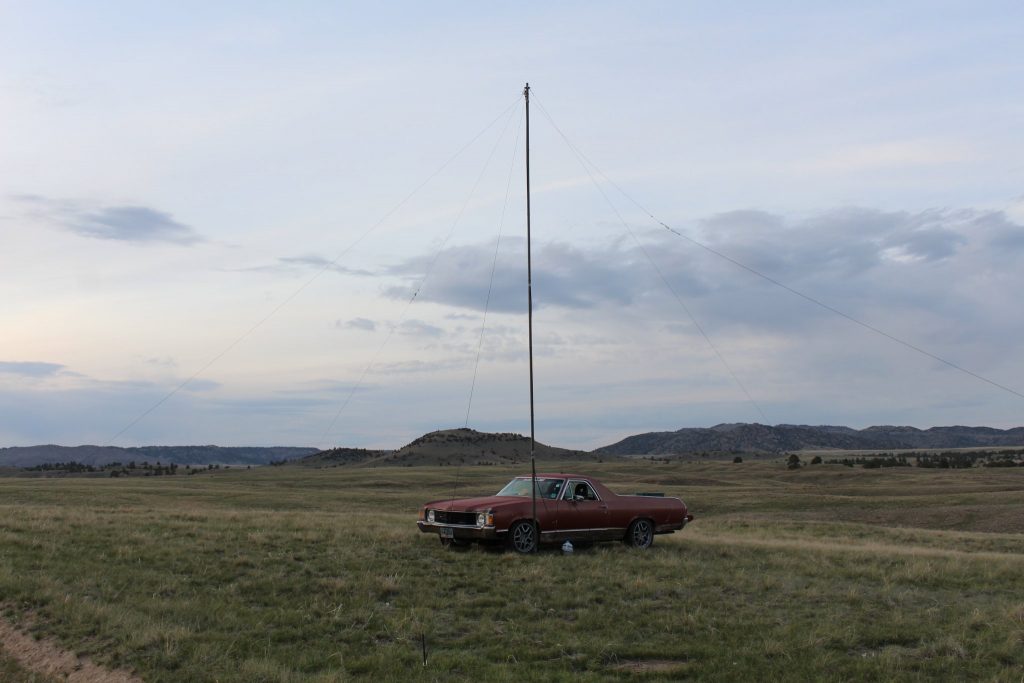 Participating in a state QSO party as a Rover offers some wonderful challenges. Combining a Ham Radio contest with a road rally, operating as a Rover allows you to transmit from multiple counties during the event. Some QSO parties allow you to transmit from a county line or intersection, which means every contact you make gives others two, three or even four counties with a single QSO! You can use mobile whips for antennas or set up a portable mast and dipole or vertical for a more robust signal.
Most QSO party organizers publish a list of upcoming activity on their website. If they do, check to see if there is a county that nobody has signed up for. Another idea is to check the previous year's results and see what counties had poor participation, or contact the sponsors and tell them you're interested in operating from a rare county. I guarantee you will make friends quickly!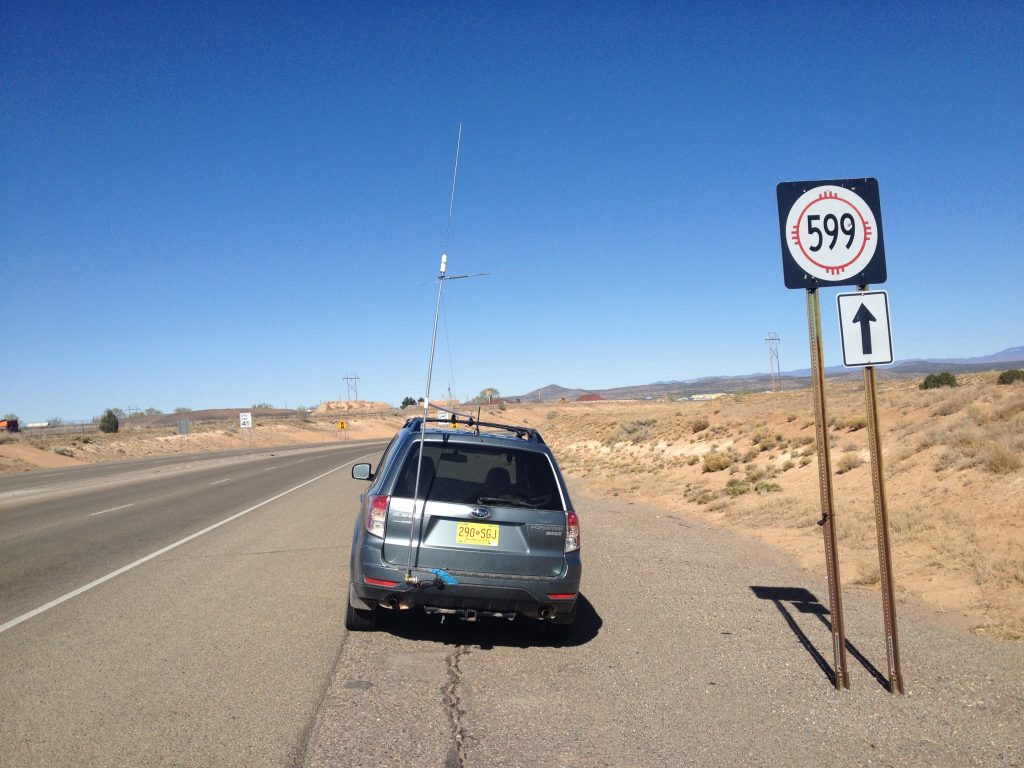 Of course, don't forget that operating QSO parties from a state you don't live in is also fun. The operators and Rovers in the participating state will be happy to work you, and seeing how many counties in that state you can contact in a weekend or afternoon is a low-pressure challenge anybody can enjoy.
May—QSO Party Central!
Be sure to reserve some time the first weekend of May for one of the great Ham Radio experiences. That's when the 7-Land QSO Party, the New England QSO Party, and the Indiana QSO Partyhappen, meaning 15states will be participating in a QSO party for at least part of the weekend. That's a lot of counties to try and work!
There are other state QSO parties that have excellent levels of activity. California, Florida, Kansas, Georgia and Illinois all do an excellent job of getting every county in the state on the air for at least a portion of their event.
Getting Started
First, use this list to see when QSO parties are taking place.
Computer logging software will make keeping track of your contacts much easier. N1MM Logger logs your contacts, keeps track of what counties you've already worked, and allows you to submit your entry quickly and painlessly. It's also free and offers a log template for every state QSO party.
Finally, you just need a radio and antenna, and you're in business! Again, 100 watts and a simple wire antenna can yield very respectable results.
State QSO parties are a wonderful, less-intense way to get involved with radiosport. Whether you operate from home, as a Rover, or portable from a rare county, you are learning valuable Ham Radio skills while getting quality radio time. Bring a friend or two on your trip, or get your club involved and participate as a multi-operator team to share the enjoyment. Whatever path of participation you choose, support your state (or others) in a state QSO party this season!