Or View the Online Version at DXEngineering.com Right Now
The wait is over! The print version of the 132-page 2022 DX Engineering Amateur Radio Products Catalog is available FREE by request or can be viewed online. Just click here to have a copy shipped directly to your mailbox or easily flip through the digital version at your leisure.
Please keep in mind that what appears in the catalog represents only a fraction of the more than 30,000 searchable amateur radio/electronics products from 160 leading manufacturers that you'll find at DXEngineering.com—everything from antennas to coaxial cable assemblies, transceivers to keys and paddles. We've arranged the catalog in clearly defined sections with large headers to make finding what you need simple (plus, there's a Quick Find table on page 3 for added help). Here are just a few catalog highlights: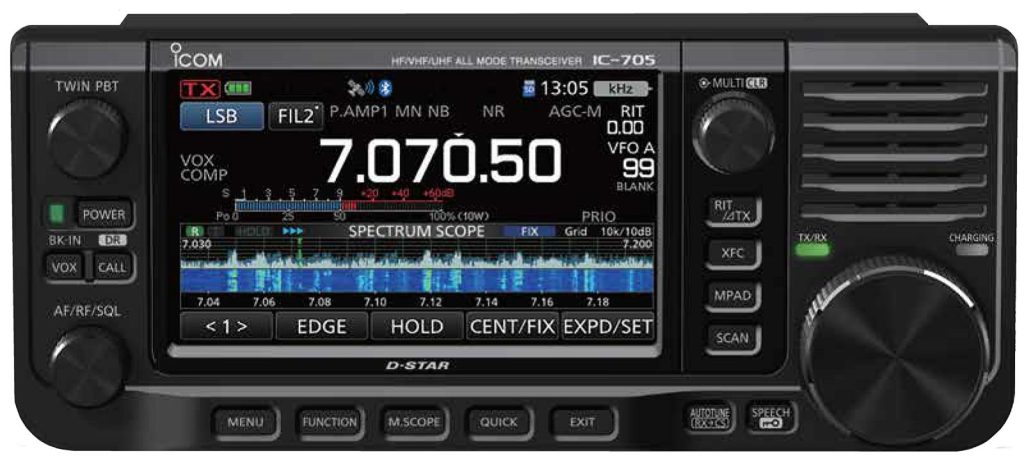 Featured Icom gear on the front and back covers, including the IC-705 HF/VHF/UHF D-STAR All Mode Portable Transceiver with Tuner,
Magnetic Loop Antenna, and Backpack; and the new ID-52A VHF/UHF Multi-Function D-STAR Handheld Transceiver
More New Rigs: Yaesu FTM-200DR 50W C4FM-FM Dual Band Digital Mobile Transceiver; Yaesu FTM-6000R 50W 144/430 MHz Dual Band FM Mobile Transceiver; Yaesu FT5DR 2M/70cm C4FM/FM Digital Handheld Transceiver; Alinco DR-MD520T Advanced Tri-Band Mobile DMR Transceiver; Icom IC-T10 VHF/UHF Analog FM Handheld Transceiver; and Icom IC-V3500 2M Analog FM Mobile Transceiver
You'll also find new DX Engineering and ARRL apparel and collectibles; the latest CW equipment; wireless weather stations; Phonema speakers and universal acoustic modification kits; reference books; and Hi-Z V2 triangular, 4-square, and 8 circle array systems. Not sure where to start? A "NEW" logo next to each added product makes it easy to spot what's hot in the catalog. And be sure to get a fresh Sharpie to circle what you'd like to put on your wish list. You're gonna need it!