For today's blog post, we've cooked up a veritable smorgasbord of recent additions to DX Engineering's growing catalog of amateur radio gear. Hungry for improved performance and easier shack maintenance? Dig in with these products—all available now at DXEngineering.com.
These tested and well-built helical-wound, two-piece mobile whip antennas deliver excellent performance at a friendly price, from the Top Band model through the Magic Band. Capable of a VSWR of 1.5:1 or better, each has a 3/8-24 mounting stud. Mount not included. Choose from these models:
MKR-12-054: 160M, 100W, 6.56 Ft.
MKR-12-056: 80M, 250W, 8.03 Ft.
MKR-12-057: 60M, 250W, 8.03 Ft.
MKR-12-058: 40M, 250W, 8.03 Ft.
MKR-12-060: 30M, 250W, 8.03 Ft.
MKR-12-062: 20M, 250W, 8.03 Ft.
MKR-12-064: 17M, 250W, 6.56 Ft.
MKR-12-066: 15M, 250W, 8.03 Ft.
MKR-12-068: 12M, 250W, 6.56 Ft.
MKR-12-070: 11M, 250W, 8.03 Ft.
MKR-12-072: 10M, 250W, 8.03 Ft.
MKR-12-074: 6M, 250W, 4.1 Ft.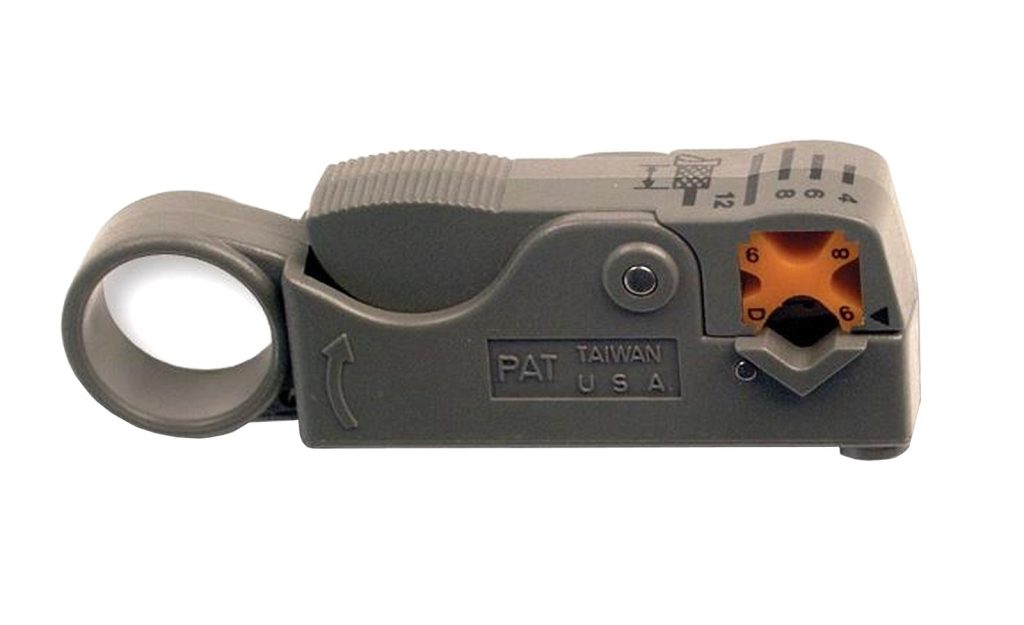 This useful and easy-to-use tool for stripping RG-58, RG-59, RG-6, and RG-62 coaxial cable comes with a hex wrench that allows you to adjust blade-stripping depth and rotatable V-block to set proper cable diameter for safely and efficiently prepping coax for connector installation. The hex wrench can be conveniently stored right inside the stripper.
If you missed Contest University 2022 held May 19 in Dayton, Ohio, this handy book provides all the day's presentations in a single reference—the next best thing to being there.
Don't kid yourself. Good base station speakers matter, whether you have a vintage rig or this year's model. This is especially true when the speaker has been made for hams by hams who are passionate about intelligible audio, which is the case with the audio pros at Phonema.
This new version of the Miranda speaker has slightly different dimensions than its highly regarded predecessor (6.02″ x 3.98″ x 10.04″) to fit nicely with many Icom, Yaesu, Kenwood, TenTec (Argonaut II, Delta II), and other rigs. The Miranda S also features an upgraded eight-ohm speaker driver, improvements to the speaker's internal acoustical foam, and new wood chassis with "Phonema" engraved into the side panel. All this translates into a better-looking and better-sounding unit—a genuine feat since the original really delivered the audio goods!
Like the original, you can expect clear, sharp sound and impressive frequency response from 80-18,000 Hz that makes it easy to understand voice and CW signals. The speaker's midrange curve enables voice frequencies to stand out above the QRM, while its bass sounds make it ideal for listening to broadcast signals as well. Its box is made of 10mm thick MDF, and the inside incorporates AG 150 and Basotect acoustic foams. Also of note are the speaker's 83 dB sensitivity and 10-watt power handling.
What do hams say about the original Miranda speaker?
Five Stars: "The difference between the stock speaker and the Miranda is NIGHT and DAY!!! I love the sound quality from the Miranda. It makes my Kenwood TS-590SG receiver sound 10 times better."
Also new from Phonema: KSP3S Speaker for Elecraft K3 and K3S and Universal PHITS Acoustic Modification Kit, featuring three types of acoustic foam that you can trim yourself to enhance the sound quality of your speakers.
For more on Phonema's line of products available at DXEngineering.com, watch this video of DX Engineering's Tim, K3LR, and Rod, K8RR, discussing the advantages of bringing Phonema products into your shack.