Here's proof that it's never too early to get someone into amateur radio—literally. You can introduce the very youngest in your clan to your favorite ham radio provider by purchasing the new DX Engineering Baby Romper, sporting the company logo printed on comfortable ring-spun cotton/poly fine jersey material. The gray rompers with red sleeves and trim come in sizes for six- or 12-month-olds and feature flatlock stitch ribbed collar and raglan armholes, double-needle sleeves, double-needle ribbed binding on leg openings, and a three-snap closure.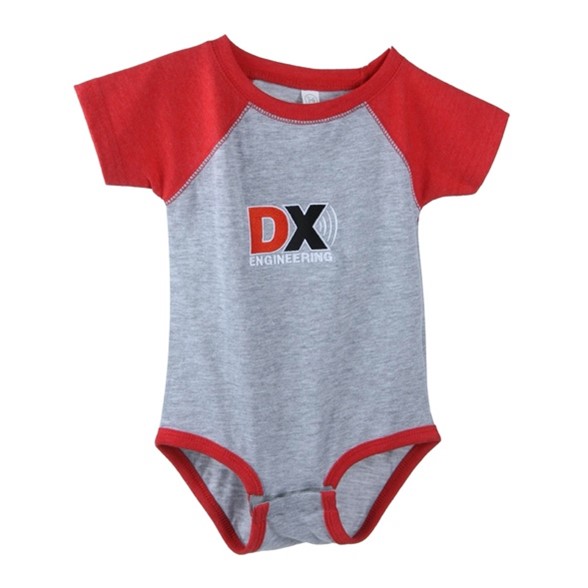 It's a gift that makes sense, considering a baby's proclivities for the hobby:
Calling CQ at all times of day or night—unfailingly at a signal report of 5 and 9 at 3:00 in the morning
The ability to resist sleep late into the evening—an early sign of marathon contesting endurance
Making scores of eyeball QSOs while being passed from relative to relative at family gatherings
Persistent and loud voice transmissions over long distances, especially when hungry—good practice for earning their DXCC one day
For Older Kids…
The classic 100% cotton DX Engineering T-Shirt is now available in youth sizes small to X-large. It's the perfect gift for the young hams in your life who can show their classmates at school what a cool shirt really looks like. While you're shopping, why not complete the outfit by adding a DX Engineering Logo Ball Cap in the same style as the tee.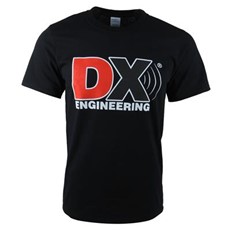 DX Engineering Polo Shirts
Also add the attractive 100% polyester DX Engineering logo Sport-Tek deep red polo shirts with black trim to your amateur radio wardrobe. Available in men's and women's styles and sizes small to 4X-Large.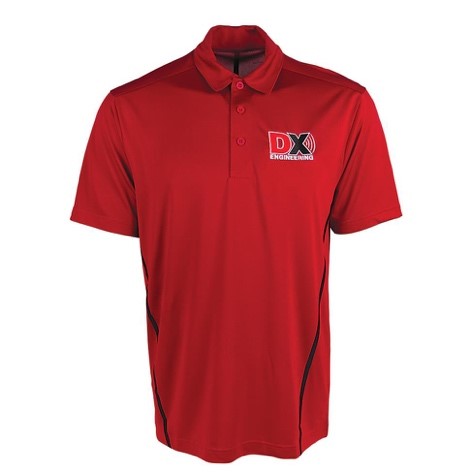 Brand new from DX Engineering is the polyester CornerStone Pocket Polo Shirt, featuring a front pocket and the DX Engineering embroidered logo. Available in men's small to 4-X large.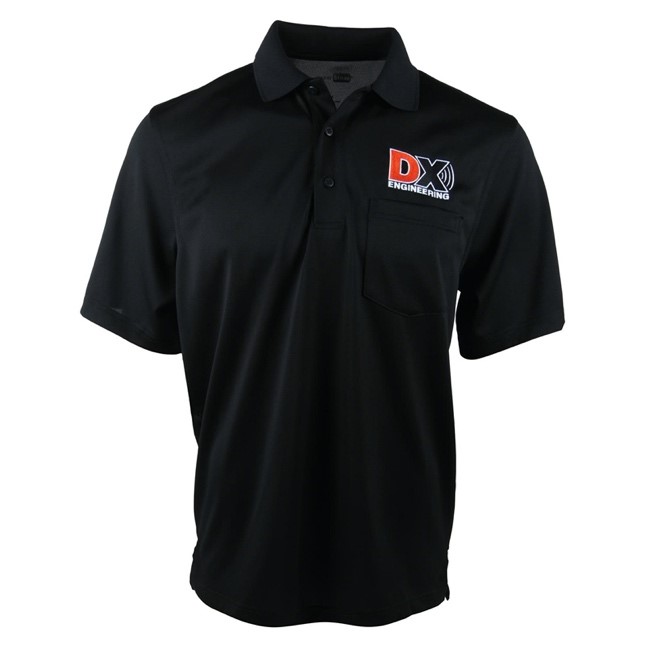 Or choose the classic red, black and white DX Engineering polo shirt made of a lightweight, breathable polyester weave for outdoor and indoor comfort, available in men's and women's styles and sizes.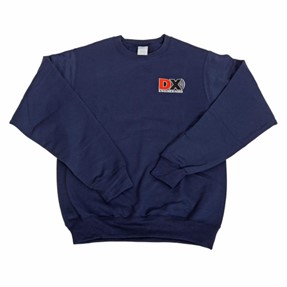 When the weather's on the chilly side and you've got connector weather-proofing on your to-do list, slip on this sweatshirt and you'll soon be thinking warm thoughts about the hobby you love. Made from ultra-comfortable cotton/poly fleece, this high-quality long-sleeve garment features an embroidered DX Engineering logo that's durable and won't fade in the wash. Choose from navy blue, gray, light gray, and green in men's small to 4X-large sizes. They also make the perfect complement for your DX Engineering  logo knit cap.
This cotton/poly fleece hoodie, featuring a color-fast embroidered DX Engineering logo, is the kind of apparel you can put on in the morning and wear all day without thinking twice. It comes with a full zipper closure, front pockets for stashing trail mix and small tools, and draw cords to pull the hood tight. Choose from royal blue, charcoal or black in small to men's 4X-large sizes.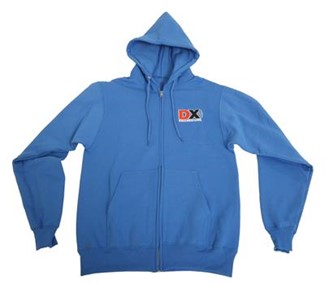 Round out your DX Engineering-themed wardrobe with this warm, comfy, and stylish full-zippered fleece/polyester jacket, available in red or black with embroidered DX Engineering logo sewn right into the jacket's front. Add in two zippered front pockets and you've found yourself (or a lucky gift recipient…hint, hint) the perfect go-to outfit for fall and winter ham events. Available in men's small to 4X-large sizes.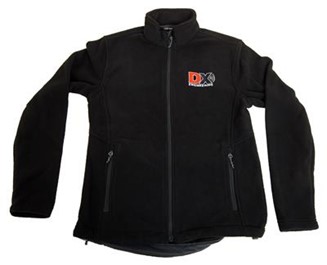 You'll also find DX Engineering tote bags, cinch bags, sport bags, mugs, folding chairs, and more at DXEngineering.com.