Since DX Engineering's team of Elmers can't be with you in person to discuss their lineup of new Amateur Radio products, OnAllBands will be featuring some of the latest gear you would have seen firsthand at 2020 Hamvention®. Remember, DX Engineering's knowledgeable staff is only a phone call or email away when you want to talk everything Amateur Radio with an active operator who cares about the hobby as much as you do.
Today we'll be telling a tale of two wires: DX Engineering's new High Visibility (Hi-Viz) Premium and Portable Wire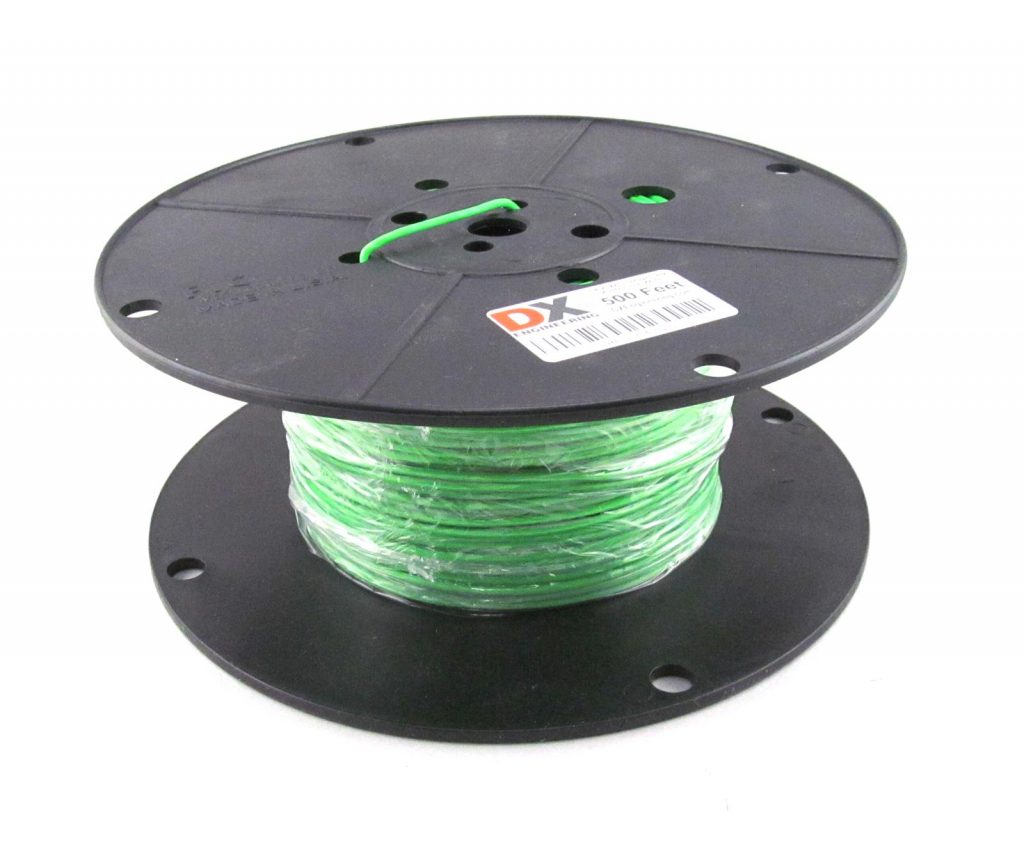 Hi-Viz Antenna Wire
The folks at DX Engineering are out-of-the-box tinkerers. They look at a product, something as commonplace and familiar as antenna wire, and say, "Yes, it does the job, but is there a way we can make it better or perhaps more useful for specific applications?"
While in most cases Hams don't want their antennas drawing unwanted attention (e.g., from neighbors, HOA trustees, and spouses who might prefer low-profile installations), DX Engineering saw the need for a product that would get your antennas noticed in the field. The result is High Visibility (Hi-Viz) Antenna Wire.
Available in premium stranded copper 14 AWG and portable stranded copper-covered steel 26 AWG, these PVC-insulated wires come in bright fluorescent green, pink, and yellow. Hi-Viz wires are not meant to make a fashion statement, but rather shout to everyone in the general vicinity that safety is your number-one priority, especially where non-Hams may be present. Because of their bright colors, the wires alert curious onlookers (particularly children) during Field Day and other events, help Hams who are installing wire antennas work more efficiently in the field, and allow you to better see your ground radials. Some have even suggested the bright wires will protect our feathered friends, which is often a concern during DXpeditions to areas with high bird populations. Both premium and portable wire comes in spools of 150, 250, and 500 feet.
14 AWG Premium PVC-Insulated Hi-Viz Antenna Wire:
Delivers top performance and long, trouble-free operation at a reasonable cost
Rolls out easily, unlike coated electrical wire which coils and kinks
Is comprised of 19 strands of 27 AWG solid copper—strong enough for virtually any wire antenna application
Supports the antenna feedpoint to properly handle the weight of the coax and the balun so that the wire only supports itself
Stretches before breaking under extreme stress, allowing it to serve in a longer-lasting installation
Has as an impressive break load of 92.5 lbf
26 AWG Portable PVC-Insulated Hi-Viz Antenna Wire:
Features 7-stranded copper-coated steel
Is thin, lightweight, and jacketed in rugged PVC—a length of 62 feet weighs only one ounce
Makes a great choice for antennas used during backpacking, camping, and portable operations where you want to see the wire easily
Can be used to build center-supported HF stealth dipoles, inverted-vees, or modest-length end-fed wire antennas
Is surprisingly strong, with a break load of 24.5 lbf
NOTE: The insulation of this wire is not UV protected. Long-term UV exposure will cause the color to fade to off-white.
For those times when you want a portable "kite" wire that will stay well-hidden, choose DX Engineering's new 26 AWG Stealth Wire, also available in spools of 150, 250, and 500 feet.