As any ham knows, the hobby that occupies so many hours of our time has never been a stagnant pursuit. When Heraclitus famously stated, "No one steps in the same river twice," he might as well have been opining about the ever-shifting nature of amateur radio. Keeping up with changing technology and the hottest products can be difficult. That's why DX Engineering is committed to maintaining a watchful eye on what's new and what's on the horizon, so when you navigate the rapids of ham radio, you'll at least be paddling in the right direction.
This month we'll be featuring gear that came out after the release of the 2021 DX Engineering Catalog (request your copy here) and has been made available on DXEngineering.com, now optimized for even more convenient shopping on your smart device.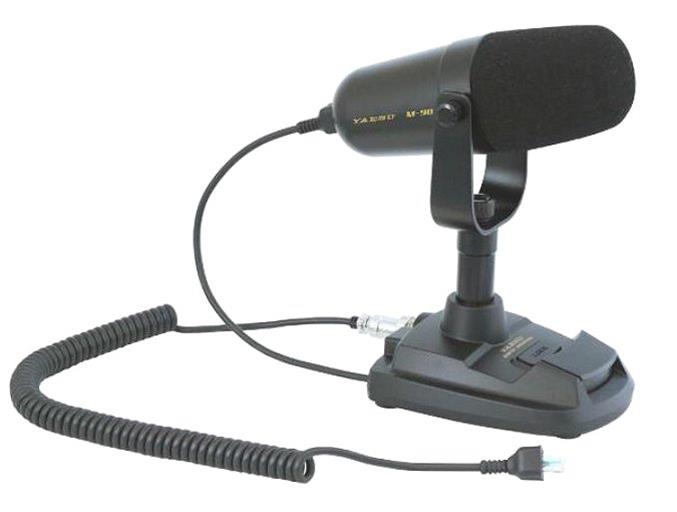 We begin with the Yaesu M-90D Deskto Microphone. The M-90D comes with a finely tuned, oversized dynamic element that delivers rich low- to mid-frequency response ideal for hams who desire a clear, concise, and pleasing-to-the-ear conversational sound. The mic's dynamic element and windscreen are designed to accentuate voice input from the front and limit ambient noise and sounds from the side. Other features include:
Large PTT bar switch
PTT lock button
Both 8-pin modular and round connectors at the back. By swapping the orientation of the supplied coiled cord cable with 8-pin round and modular connectors at either end, the M-90D may be used with virtually any Yaesu HF transceiver*.
In difficult band conditions, its built-in, low-cut filter creates clear and crisp audio characteristics by shaping the low frequency response (cut off at 340Hz, -6 dB/octave)
Integrated isolation transformer enhances the audio quality of the microphone, which also uses three air cylinder tubes, similar to the M-1 Reference Microphone, to provide solid, smooth, and noiseless PTT operation
The M-90D is directly compatible with the FTDX101 Series, FTDX10, FT-991A, FT-891, FTDX5000 Series, FTDX3000/D, FTDX1200, FTDX9000 Series, FTDX2000/D, FT-950, FT-450/D, FT-897/D, FT-857/D, FT-818ND, FT-817/ND, FT-900, FT-847, FT-920, FT-1000MP, FT-1000MP MARK-V and FT-1000MP MARK-V Field.

*Optional Power Supply Kit ABB19X001 is required for M-90D use with Legacy Yaesu FT-1000/D, FT-990, FT-890, FT-840, and FT-747 transceivers.
Visit DXEngineering.com for everything Yaesu, including desktop and hand microphones (including the new M-70 desktop model), desktop speakers and speaker modification kits, interface cables, filters, and HT, mobile, and base transceivers.