Over the years, the team at DX Engineering has been committed to helping hams get the most out of their Hustler BTV Series HF Vertical Antennas by designing and manufacturing a range of accessories that take these well-built units to new heights of performance.
These include BTV High-Performance Packages, which come with DX Engineering's patented Radial Plate, patented OMNI-TILT™ Tilt Base for raising and lowering the antenna, SecureMount™ Bulkhead Connector, Low-Loss RG-8/U Coax Cable with PL-259 Connectors, hardware, Radial Wire Kit, and Direct Coax Feedpoint Kit.
Other DX Engineering accessories for BTV Series Antennas include Reinforced Lower Tube Assembly, Vertical Antenna Matching Network, and Vertical Antenna Guying Kits.
And don't forget perhaps the most valuable accessory of all—the 64-page Hustler BTV Guide, which one reviewer called "an excellent booklet that is clear, direct and detailed. It is a must for anyone putting up a Hustler vertical antenna."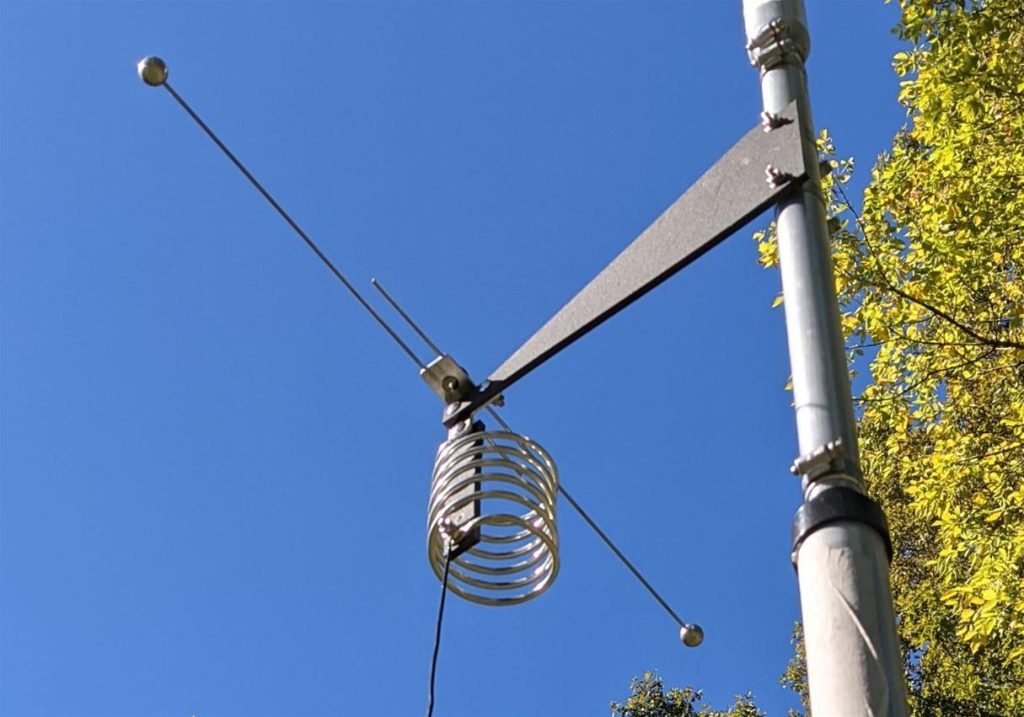 Never one to rest on their laurels, DX Engineering's team of active hams continue to look for ways that operators can get more value for their investment, including Add-On Kits for 80M through 12M. Today we'll be looking at the upgraded BTV 17 Meter Add-On Kit (DXE-AOKC-17M)—an easy way to add 17 meter band coverage to the Hustler BTV series (4-Band, 5-Band, 6-Band) vertical antennas without giving up any existing band coverage.

This kit, which operates across the entire 17 meter band (18.068 through 18.168 MHz), features a wide SWR bandwidth and a minimum SWR that varies from as low as 1.2:1 to over 1.6:1, depending upon several variables. It's rated at 1,500 watts PEP SSB, 1,000 watts CW and is conservatively rated for RF power handling of 375 watts RTTY and digital modes (including FT8) at antenna SWR of 2:1 and below.

Installation of the DXE-AOKC-17M can have the effect of narrowing the SWR bandwidth of 20, 15 and 10 meters, a reasonable trade-off for adding the extra band. After the DXE-AOKC-17M is installed and tuned, any required shift of the usable SWR frequency ranges on those bands is accomplished by trap sleeve repositioning on the respective band trap. SWR may be optimized for CW and digital or SSB segments by careful trap sleeve tuning adjustments on the BTV.

This easy-to-assemble kit includes everything you need to add 17 meter coverage:
Pre-assembled 17 meter element wire with #10 soldered ring terminals
Four stainless steel band clamps with threaded studs
Bottom aluminum mounting bracket
Spring-loaded end insulator to keep the 17M element wire snug
Upper insulated mounting bracket
Two 14.375″ long tuning rods with corona balls
All stainless steel hardware
Scotch-Brite® Pad for cleaning the BTV tubing for the 17M element clamp connections
Use of Jet Lube SS-30 Pure Copper Anti-Seize for all aluminum and stainless steel hardware and joints is highly recommended.