The new 2021 DX Engineering catalog features 132 pages of amateur radio heaven, from brand-new products like the DX Engineering NOISELOOP Portable Receive Flag Antenna Kit and Preamplifier to devices that have been around for a while but were just made available at DX Engineering, including CW keys and paddles from Hi-Mound and GHD. Several highly regarded brands expanded their lineups as well, including Toptek UHF/VHF Power Amplifiers.
In addition to the PA-100U-05 UHF 100W and PA-85V VHF 85W models, DX Engineering now carries these options: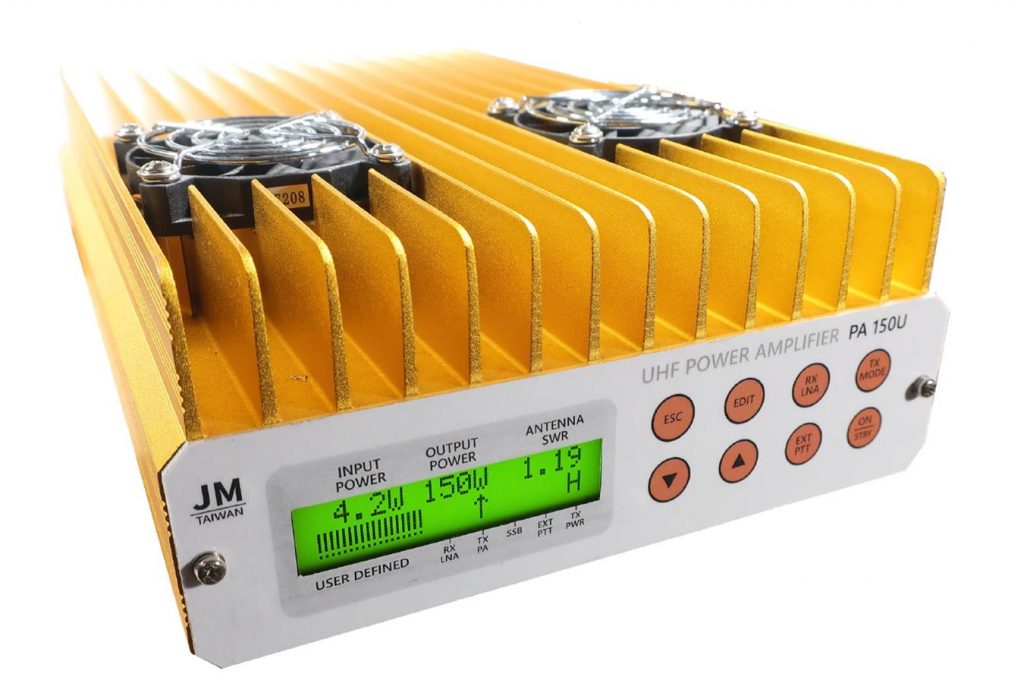 The PA-150U UHF RF Power Amplifier delivers reliable performance for FM, SSB, CW and digital mode operation, making it a perfect choice for commercial or amateur UHF operators. Weighing only 6.6 lbs., this capable, two-stage 430-470 MHz, 150 watt output model (only 2 to 5 watts input drive) comes with heatsink chassis with cooling fans; built-in low-noise receive preamplifier with band pass filtering (nominal 10 dB gain); automatic fault protection for SWR over 2:1; digital multimeter; Low, Medium 100W and High 150W steps; RF sense keying for FM mode; and ultimate SSB maximum 5W PEP input, 170W PEP output (maximum peak power). It features straightforward pushbutton controls for easy operation and long-lasting performance.
Take advantage of reliable, efficient, and wideband-capable performance with this well-built unit (PA-80U, 430-470 MHz), which includes many of the features of the PA-150U model, such as front panel power and SWR metering, automatic fault for high SWR over 2:1; built-in low-noise receive preamplifier, nominal 20 dB gain; mode switch for automatic SSB delay and peak power metering; and RF sense keying.
What do hams says about Toptek amplifiers?
Five Stars (PA-85V): "This small RF amplifier runs cool and works as advertised. Maximum input power is 7 watts but only 4 watts is needed for the full 85W output. Be aware that it is for 2M only and does not support use on 70cm. It works great using a handheld radio either at home or mobile. I find limiting the output to 50 watts is sufficient to hit all the repeaters in my area. I have a 40A Diamond power supply at home to provide power for it although a 25A supply would be sufficient."
Find more VHF, UHF, and HF+ 6 amplifiers and accessories at DXEngineering.com.