The 2023 edition of the DX Engineering Amateur Radio Products Catalog is still a few months away, but the hams at OnAllBands are an impatient bunch, and that's good news for you. We simply can't wait to share with you the 132 pages of products found in the annual catalog, so for the next several weeks we'll be highlighting some of the new products that you'll be seeing when the catalog hits your mailbox. Even better news—these products all can be found right now at DXEngineering.com, along with more than 30,000 amateur radio items to ponder and purchase.
Today, we'll be featuring new gear from one of our favorite manufacturers—Moonraker Ltd.
Here's an affordable and simple solution for operators who want to communicate worldwide with common digital radio modes such as D-STAR, DMR, Fusion, and others. Housed in a sturdy 3D-printed case, the FireSpot comes with preinstalled host software and can be easily configured using the PI-Star dashboard. The FireSpot can be used wirelessly or plugged directly into your router with an Ethernet cable for a reliable and stable connection. Its quad-core processor provides a quick boot-up time. Moonraker recommends that you do the first-time setup by connecting it directly to your internet router.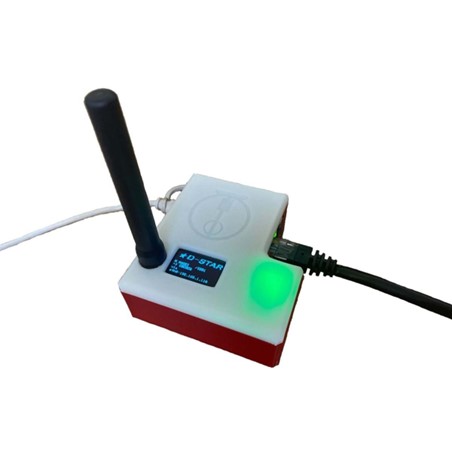 The Dual-Band Tactical Handheld Antenna's innovative folding design (see below), stealthy height (18.9 inches), and light weight (1.23 ounces) make it easy for you to carry your HT in a pocket or backpack without removing the antenna. Even better, this SMA female omni-directional antenna (144 to 430MHz, 3.5 dBi gain, SWR less than or equal to 1.5) has a power rating of 20W PEP and delivers the kind of performance and coverage range you'd expect from a longer antenna. For upgraded VHF scanner operation, Moonraker's Super Gainer Airband Antenna has a 118-137 MHz range, measures 15.5 inches, handles up to 10W, and delivers 2.15 dBi gain.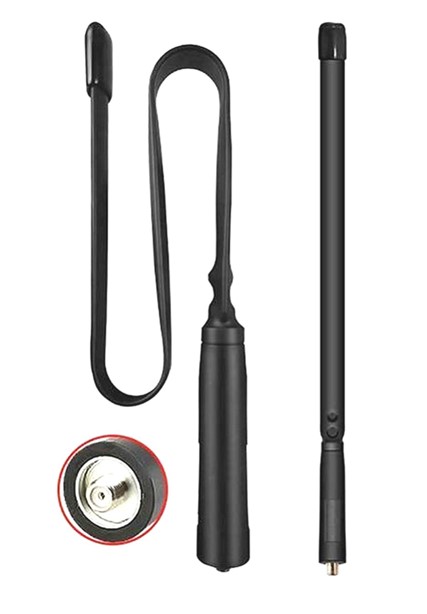 Get the most out of your scanner or receiver with these well-built wideband preamplifiers. The MKR-20-000 (MRP-2000) model covers 25-2,000 MHz and has a preamplifier gain from 6 to 20 dB. The MKR-20-001 (M-100) version shown below covers 24-2,300 MHz and features a variable gain control (-10 to +22 dB) and switched band pass filters to minimize interference. Units come with BNC connectors and patch cable. Preamps can be powered by required internal 9V battery or Vdc supply.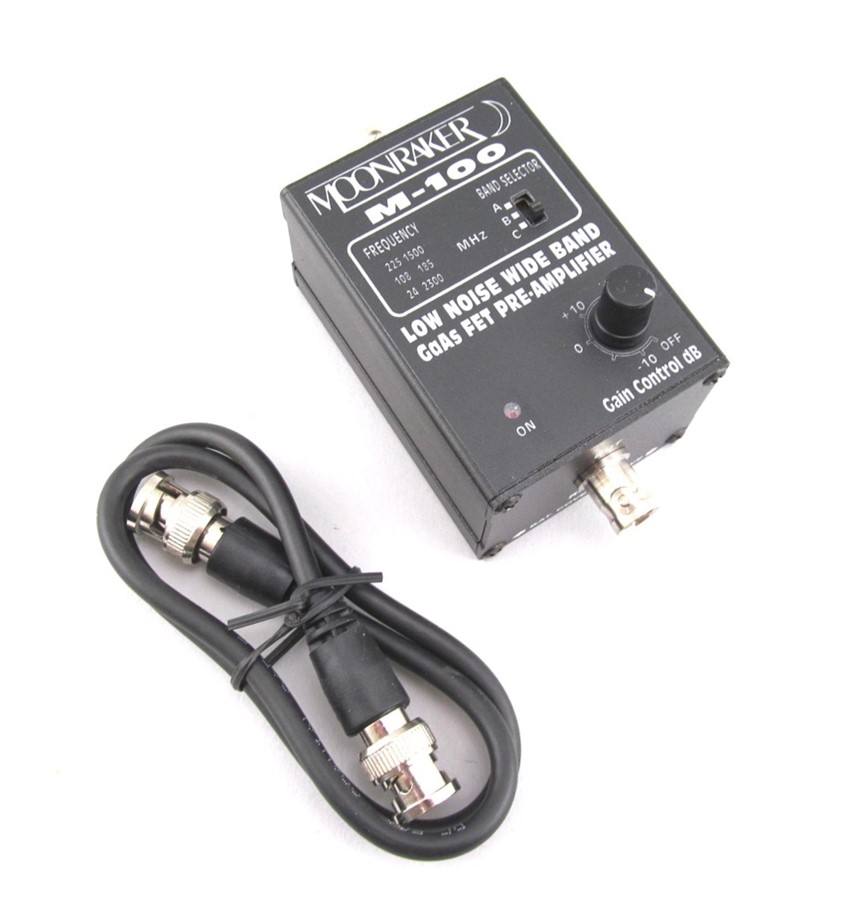 With an RX frequency range from 25-2,000 MHz, this omni-directional, discone-style, vertically polarized antenna (shown below) makes a solid choice as a desktop antenna for scanning or SWL. The SkyScan measures 27.56 inches tall and comes with magnetic base for use on a stationary vehicle. It also includes 13 feet of installed RG-58 coaxial cable with a BNC male connector on the receive end. Not for use on a moving vehicle.
This antenna features four different length elements tuned for specific frequency ranges from 25-2,000 MHz. The 25.6-inch-tall antenna comes with 3.5-inch magnetic mount with rubber base padding to protect your vehicle, along with 13 feet of RG-58 coaxial cable with BNC connector on one end.
The compact SWR-300 meter measures the SWR of a VHF/UHF antenna system from 120-500 MHz. It can also be employed to measure the forward and reflected power of a VHF or UHF radio from 0.5-100W. It comes with two UHF female SO-239 connectors. Find other Moonraker SWR/power meters here.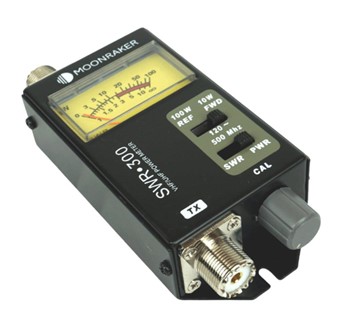 Find more from Moonraker products (antennas, mobile antenna mounts, meters, and coax switches) at DXEngineering.com.