The release of the 2022 DX Engineering catalog is still a couple of months away (spoiler alert…you're going to love what's inside). Until then, OnAllBands will be giving you a sneak peek at what the catalog has in store by highlighting some of the latest products from the top names in amateur radio. We begin with a station enhancement that can make a world of difference at your shack, whether your goal is making more QSOs or simply getting more overall enjoyment out of your time on the air: External speakers.
DX Engineering is thrilled to announce that it now carries new speakers from the amateur operators at Phonema—a company devoted to helping hams enjoy clear and deep CW and SSB sounds without giving up the enjoyment of listening to broadcast signals. As Phonema's website proclaims, "We are hams improving the sound for hams." While the catalog isn't here yet, you can purchase the items below right now at DXEngineering.com.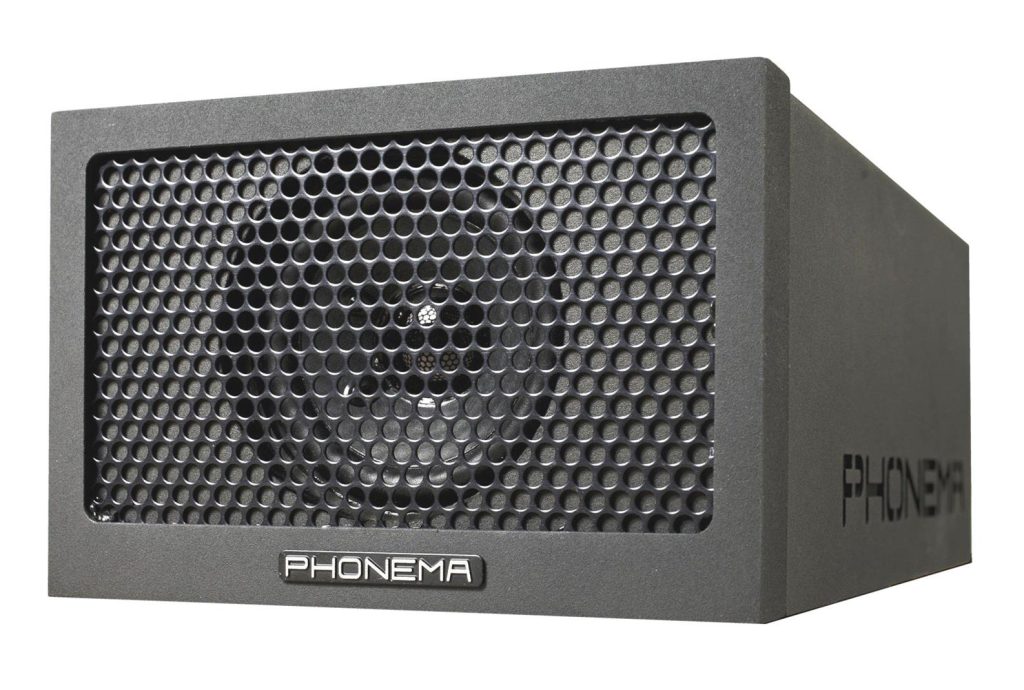 Specially designed to work with and complement Elecraft K3 and K3S transceivers, the 30W KSP3s Speaker from Phonema uses a robust neodymium driver that's capable of handling higher power levels, providing a clearer and more balanced sound, improved CW signals, enhanced SSB clarity between 1 and 3 kHz, and a wider bass range for an overall more pleasant listening experience. The speaker (5.98″ x 3.70″ x 10.28″) is sealed and wrapped in a new multi-density cabinet with AG150, TF25R and Basotect internal acoustic foam for the best possible sound. The speaker's built-in stand matches elevation angles with the K3 and K3S and works with many other transceivers with a top-to-bottom height between 3.39″ and 3.78″.
Designed to match the capabilities of modern transceivers, the Phonema RHEA-2 and RHEA-3 Speakers make a great-looking and even better-sounding addition to any shack. Manufactured with high-end acoustic materials and matched with a high-quality 8-ohm driver, they deliver a rich, balanced sound that is perfect for listening to your transceiver or receiver for hours.
The speakers (7.3″ W x 4.3″ H x 10.82″ D) are conveniently sized to match a range of Icom, Yaesu, Kenwood and Elecraft rigs, but will also work with other transceivers with similar dimensions. The cabinet features 10mm thick MDF construction with AG150 and Basotect acoustic foam materials inside. The RHEA-3 version accepts two audio inputs selected by a front panel switch. Both models are designed for modern transceivers with a height of 4-1/2 inches. Thanks to an adjustable stand, they can be adapted for use with equipment from 4.3 to 5.1 inches high.
In addition to the RHEA and KSP3s models, choose from these tried-and-true options also available at DXEngineering.com:
Oscar Overhead Sphere Speaker: Hung above the radio desk like an orbiting Oscar, the high-performance 8-ohm, 23W speaker has been designed to envelope the listener in sound, creating a warm audio experience. Oh, and they look pretty darn cool in the shack, too!
Miranda Speaker: This speaker perfectly complements compact radios from Icom, Kenwood, Ten Tec, and Yaesu. The finely finished enclosure houses special acoustic damping materials, 10W power handling, and an 8-ohm driver that delivers a rich, articulate sound.
PHITS Acoustic Modification Kits: These kits for a range of popular transceiver speakers let you add specialized internal foam and filling to get the most out of your speaker's existing cabinet without having to swap the driver.
GAMMA PHITS Speaker Modification Kits: These kits swap your existing driver for a superior-quality neodymium unit that delivers better frequency response and power handling capability. Kits are available for various Icom, Kenwood, and Yaesu speakers.
Visit DXEngineering.com for the entire Phonema lineup plus other available speakers from bhi, Heil, Icom, Kenwood, Palstar, West Mountain Radio, and Yaesu.