Like so many products made for the amateur radio community, the handy devices from Paradan Radio spring from the fertile minds of active operators who know a thing or three about the hobby. When lightning surges damaged N1ZZ and W1BV's stations (neither of them switched their feedlines to ground or disconnected coax lines), they didn't sit just back and bemoan their fates. They did something to prevent future problems by creating a relay switch to automatically disconnect the coax cable from the radio and to ground the antenna's coax shield and center.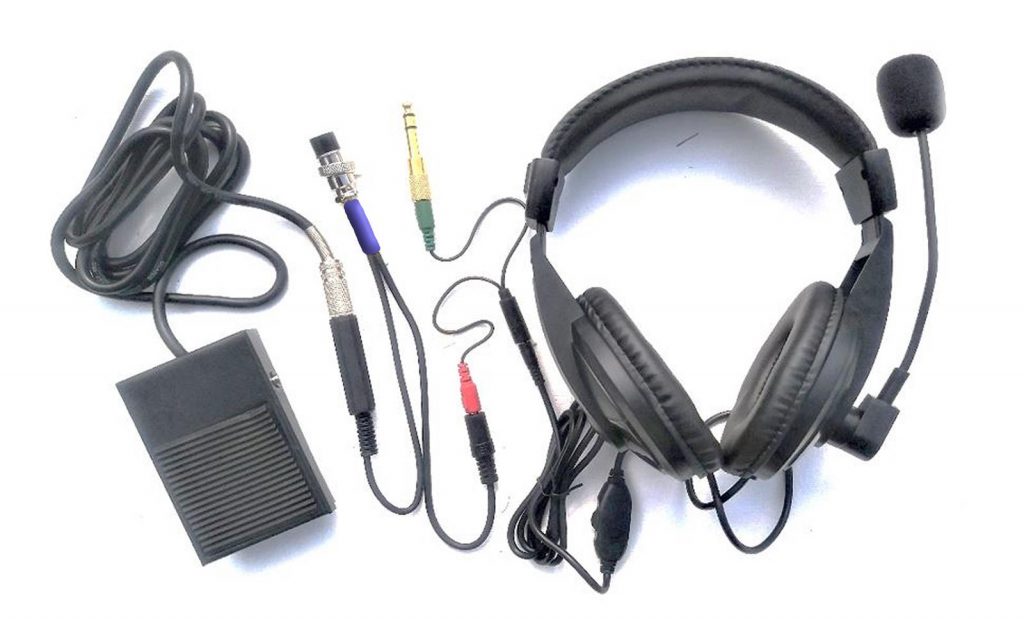 Today, DX Engineering is proud to carry a range of Paradan Radio equipment that has spared countless stations from similar surges, provided reliable battery backup, neatened up tangles of DC cables, and made operating a whole lot easier, which leads us to the company's latest offering—Hi-Rate Headset and Foot Switch Combos.
The package comes with a stereo headset with boom microphone, foot switch, and cable assemblies that plug into your radio's mic jack. The "push-to-talk" foot switch gives you hands-free operating that lets you enter call signs and reports on your keyboard, while switching from receive to transmit by depressing the foot switch. Choose from six different combos with these cable assemblies: Icom 8-pin round, Icom RJ45, Yaesu 8-pin round, Yaesu RJ45, Kenwood 8-pin round, and Elecraft 8-pin round.
The combo's stereo headset is lightweight, comfortable, and easy to adjust. Soft ear pads effectively reduce background room noise. The sensitive electret microphone has a windshield to reduce breath "popping" noises. The sturdy, commercial-grade foot switch requires minimum force to activate.

Check out DXEngineering.com for the full lineup from Paradan Radio, including:
Dual Antenna Disconnector: Five Stars—"I purchased this for several reasons. One of the most appealing attributes is that, in my configuration, when the power supply is turned off the antennas are disconnected. Installation was not particularly difficult and I have more confidence in the protection of my radio."
Antenna Disconnect Actuator: Five Stars—"My amateur radio system uses attic antennas and cable TV (RG-6) feedline. I wanted to protect my station from nearby lightning strikes. This Paradan device was very easy to install…and was the easiest component to implement for this level of protection."
Power Strip 6: Five Stars—"Great power strip. Accurate meters. Well built."
DC Gate 40+: Five Stars—"I bought a DC Gate and 4-port switch. Power supply runs my radios and recharges the lithium ion battery. Easy to set up with Powerpoles and zip cord."