With the 2021 DX Engineering Catalog now available, OnAllBands will be highlighting some of the new items featured inside. Let's start with an exciting product from our friends at Yaesu: the SCU-LAN10 Remote Control System.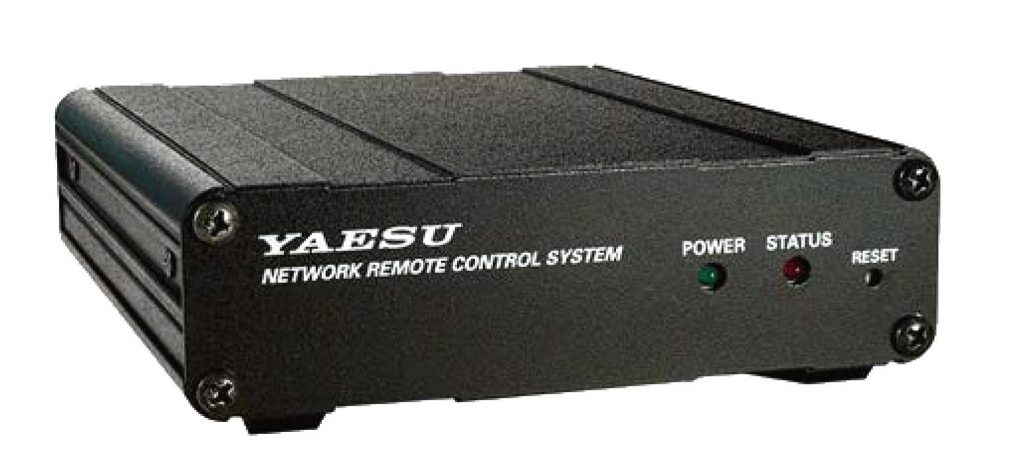 Don't miss the chance to log a coveted DXCC entity while you're away from your shack! Why not make your standout Yaesu rig available to fellow club members? It's all possible with the SCU-LAN10 Network Remote Control System. This compact and powerful interface brings the advanced functionality of Ethernet LAN port direct remote control to your Yaesu FTDX-101D, FTDX-101MP, and FTDX10 transceivers. Using free PC software, you can access and control these radios on your PC, local network, or via the Internet from anywhere in the world with the SCU-LAN10 interface.
In addition to basic transceiver operations, a variety of scope displays, including a dual-band scope, and other functions make it possible to enjoy the advantages of your hybrid SDR from a remote location. The SCU-LAN10 includes a special 13-pin DIN interface cable, a USB cable, and two snap-on ferrite RFI suppressors.
You'll also find other new Yaesu offerings in the 2021 DX Engineering catalog, including:
Getting Started HT Radio Package (DXE-HTYSU-FT65R), which includes the Yaesu FT-65R 2M/70cm HT, speaker mic, RT Systems programming software and cable, and dual-band antenna.
Yaesu FTDX10 Compact HF/50 MHz 100W SDR Transceiver and accessories, including SP-30 desktop external speakers and M-70 microphone.
What do hams say about the M-70 microphone?
Five Stars: "I love the design. Good sturdy and heavy base to help prevent me from knocking it off the desk. ALL the reports I have heard about my audio are consistently good. It seems that everyone likes the sound produced by this microphone. PTT button is big and easy to use. Overall I have to say WELL DONE YAESU, again. Oh, yes, this mic is a perfect match to my FTDX10."
For full details about the Network Remote Control System and all Yaesu products, visit DXEngineering.com (now optimized for use on your smartphone or smart device).
Don't have your new catalog yet? Click here to request your free copy or find what you need in the easy-to-use online digital version.