Since 1978, the team at Moonraker UK Limited has offered top-quality products for the ham radio market, including whip antennas, mobile antennas, SWR/power meters, and coax switches. DX Engineering is pleased to introduce you to these welcome additions to the Moonraker lineup:
Available in either fiberglass or aluminum, these Moonraker antennas provide a cost-effective solution to start enjoying the fun of getting on HF. Power rated at 400W and standing at a stealthy 19.69 feet, they feature an unun matched base, VSWR of less than 1.5:1 over all bands and 50 ohms to the transceiver with user-supplied wide impedance range external tuner. Antenna mount and clamps included. Not for use with internal radio tuner. Adding radials is highly recommended to maximize performance. External ATU required.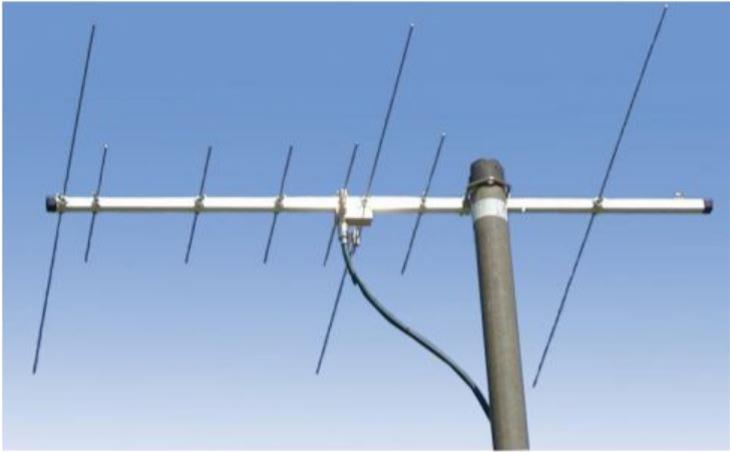 This solidly built Yagi delivers excellent VHF/UHF coverage. It features a boom length of 45.28″; 5 elements (3 used for 2M, 5 for 70cm); 2 MHz (2M) and 10 MHz (70cm) bandwidth at 2:1 SWR; VSWR of 1.5:1 or better; 9.5 dBi gain (2M), 11.1 dBi gain (70cm); and 50W power rating. Antenna requires only one feedline with a Type-N connector.
Here are a few more Moonraker offerings to choose from at DX Engineering:
The Whizz Whip Antenna lets you operate your QRP HF/VHF/UHF portable transceiver across the spectrum. This self-contained, all-band 51″ telescoping antenna mounts right to your radio for super-convenient transmitting and receiving. Free your rig from coax cables, mounts, tri-pods, masts, and trees, and enjoy remarkable performance from desktop to picnic table, with no ground required. Transmits from 3.5 to 450 MHz.
Compact and portable Whizz Loop Antennas are perfect for attaching directly to your FT-817 or other QRP transceiver. Tuning is easily achieved with their built-in tuning circuit. Choose from 20-6M and 40-10M models.
SPX-100 9-Band Plug-N-Go Telescopic Whip Antenna
MRM-100S 2M/70cm Dual-Band Micro-Mag Antenna
Visit DXEngineering.com to view the full Moonraker lineup.