Here are two of the many new products you'll find in the just-released 2021 DX Engineering Catalog.
For serious operators in search of a contesting edge, the 200 watt CONTESTER BPF System (LBS-BPFCONTESTER) from Low Band Systems eliminates image and harmonic RF interference issues for dedicated monoband operations in multi-radio environments.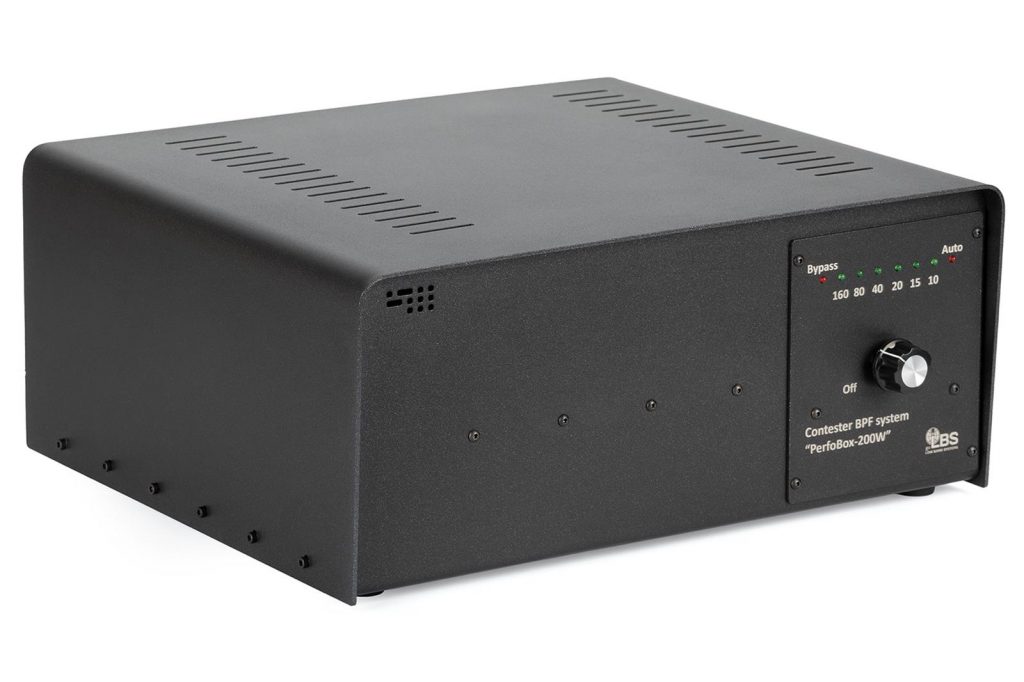 The unit comes with pre-installed PerfoBox-200 band pass filters for 160, 80, 40, 20, 15, and 10 meters, plus a relay switching system and controls in a heavy-duty aluminum enclosure. It lets you achieve 60 to 90 dB of out-of-band suppression with insertion loss of less than -0.5 dB. Choose from manual or automatic band selection. In Auto mode, bandpass filters can be selected by your external band decoder input signal via Phoenix pluggable connector on the rear of the unit, or you can select filters through the internal BCD decoder.
Installed band pass filters can be replaced by filters for alternative bands of interest. Two CONTESTER units can be cascaded to fit 12 available PerfoBox-200 BPFs for 160, 80, 60, 40, 30, 20, 17, 15, 12, 10, 6, and 4 meter bands.
The CONTESTER BPF Matrix (LBS-BPF-MATRIX6) model has all the manual and automatic six-band switching capabilities of the Contester version without filters, which can be installed separately.
Get complete details of the BPF CONTESTER at DXEngineering.com.
Also check out LBS's lineup of HF transmit band pass filters and HF multiplexers.
Click here to request your free copy of the DX Engineering 2021 catalog today!